MONDAY WASH
IT GOES WITHOUT SAYING
; if KPIX is to want a pulse then it has to pair
Ken Bastida
and
Juliette Goodrich
as its primary anchor team;
I've said this before
but it bears repeating:
PIX
is on life support and needs a gigantic bolt of lightening. The present model isn't working. Never has. This is an easy call; something that could have and should have occurred under the leadership of
News Director
,
Dan Rosenheim
, who is currently checking out rental suites in
Tahoe
because
he was retired by CBS
--maybe his lack of common sense accelerated the decision. I think so.
Juliette Goodrich
Goodrich has the wherewithal and spark that PIX needs. She's
Bay Area centric
and has pedigree. She's being wasted on the weekend with the
paranoid scientist
who looks as if he's auditioning for the latest CBS Morning News anchor.
Goodrich saves the station. She also, by extension,
probably saves Bastida
who could use a good leadoff hitter.
Likewise, KPIX.
*Just Down the block on Front Street
KGO-TV
(
ABC7
) has a potential issue on its plate; a very big spaghetti and meatballs and don't leave out the garlic bread.
Main anchor,
Dan Ashley
, the captain of the
USS Circle7
is less than two years away from a contract renewal --industry word is that the
popular Ashley
wants to remain at
KGO
and that KGO wants him to stay. But so far, there's been no talks not even an initial meeting.
New GM,
Tom Cibrowski
, if he's a smart guy, would get on the Ashley action sooner rather than later because NY supposedly has intentions of wooing the
Asher
to
Gotham
and making him more rich and famous. Although I hear The Ash is settled down here just is looking for more dough and an early re-up.
Dan Ashley
Get her done guys.
*When they send you to the beach on the weekend to do a dog story that's usually either a direct message or indirect indication of what they think of you.
KPIX
GSA
reporter,
Jessica Flores
, was sent to Ocean Beach to report on such canine action and it looked sort of
Toledoish
if you know what I mean.
Don't get me wrong, I like bright-eyed and enthusiastic Flores but she comes off sort of like a woman who reeks of Clovis and doesn't think outside the box. Maybe this is what the station wants because its reporters are bland and uninteresting and don't have a very Bay Area flavor.
Jessica Flores
A Bay Area flavor used to consist of generally knowing the terrain and meeting people or at least trying to meet the people; I'm not like saying the mayor or police chief but that's a good start.
*OK, so you're
Melissa Caen
and supposedly the political reporter and chief analyst; how about a one-on-one with new mayor,
London Breed
? Or is that too edgy and not satisfying for the bridge and tunnel crowd not into SF politics.
The thing is, Breed can talk; has an
interesting background
and a
life story
worthy of
Hollywood
notice yet I've rarely seen her interviewed in depth;
Carolyn Tyler had a nice six-minute schmooze with Mayor Breed
but I want more meat and potatoes.
New SF mayor, London Breed
Granted I'm looking for more depth and passion in an era of soft-pedal minutiae but Breed's story has a ton of human interest in it not to mention a myriad path to success and salvation; elements that merit thought and consideration for those who have way more than ten minutes to kill and coffee in hand.
*
Prediction
: The
Giants
will have a
major broadcast decision
on their hands come
2019
and I'm not talking about
Mike Krukow
.
*The constant anchor shuffling at
KTVU
is one way to screw up viewer bond and trust and the
Foxies
seem either not to care or have little interest in changing the deodorant at
Jack London Square
.
KTVU (Fox2)
still has good ratings in spite of all the rancor and disillusionment pervasive in the building but what happens when those ratings dip and eventually fade? The uneasiness and doom and gloom currently permeating the newsroom suddenly becomes a blip on the radar screen by comparison.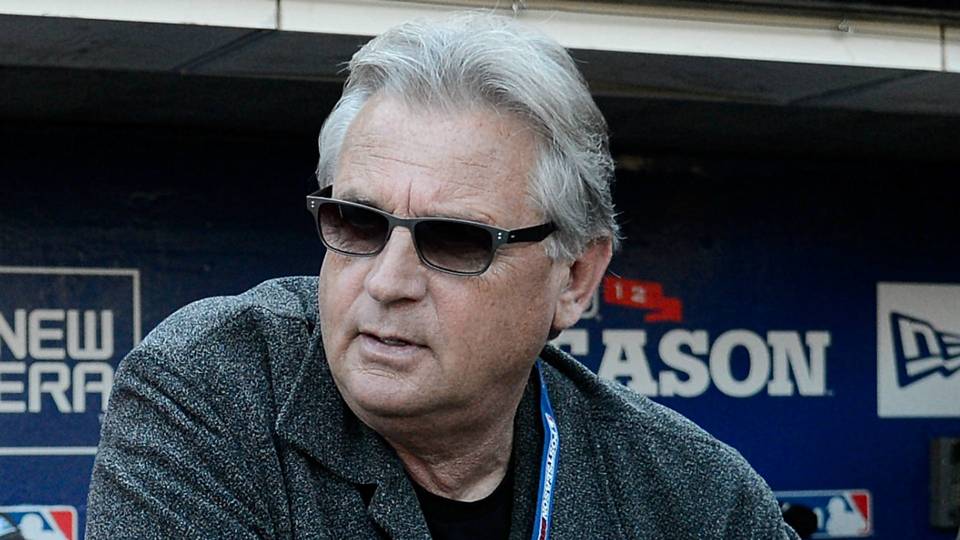 Duane Kuiper
*Here's my thing with
Duane Kuiper
: I never really believe a professional broadcaster is professional when he has
12 pounds of peanuts in his mouth on the air
. It sounds like crap and its cute factor got old many moons ago. Does Kuiper give a shit? I think in his mind he believes it's OK because the fan base would make note of it were it an issue.
I'm not in the fan base just an independent critic across the bay but dear lord, what a lousy habit.
Furthermore, Kuiper on radio when the home team is losing is loads of dead air and uninspiring broadcast technique, or lack thereof; Kuiper used to be above average now he seems to be pained when opening his mouth; maybe he's on perpetual assignment.
*On the
Giants
broadcast item for 2019 that I teased? Think
Dave Flemming
. A guy that has national intentions on the itinerary --the password is "
conflict
." Potentially? Think outside the box.
*It wouldn't surprise me the least if
Jon Miller
were to be
retired
too.
Jon Miller