RICH LIEBERMAN 415 MEDIA
TV, Radio, Internet...dishing dirt since 2001
Friday, January 24, 2020
YOU KNOW THE DRILL
Answering all your radio/TV questions and please, name and town.
Happy Friday.
Thursday, January 23, 2020


Francis Albert Sinatra

*Thank You for supporting 415 Media
Dana King
A FEW YEARS BACK, I acted as an advocate. It wasn't done out of ego more so because I dearly missed a good anchor's presence on the local TV News domain. She wasn't one to lose sleep over but dammit, she was a hard worker and a terrific anchor:
Dana King
on
KPIX
.
At the time, I wrote it would be great if Dana came back to PIX. She would create instant ratings buzz and it would be a nice resurrection of a career I thought ended much too soon.
And she was
interested
too.
Dana won numerous industry awards and was recognized by viewers and colleagues alike as a talented, passionate journalist. She was not only good on the desk but in the field as well as she traveled the world reporting on AIDS research and international relations. It was both refreshing and a bona-fide treasure to watch a local icon show her prowess. A win for KPIX and viewers who loved her work.
Dana King is not only passionate about TV News journalism but artistry too. She
loves sculpture
She loves its tranquility and form. I sought the idea she could come back and do both. It made too much sense.
Sometimes, ego and obfuscation supersedes common sense. It was present then and now: King would be terrific back in the PIX anchor desk. Her credentials are priceless. She would have come back en fuego but Channel 5 didn't seize the moment. King too was adamant about being able to work ardently on something she loved--her sculpting. And yes, the TV News business changed and continues to change but for a person with the talent of Dana King, there's always room.
All that was needed was some creative burst and common sense from management and King herself. It would have required very little heavy lifting. In fact, it was there for the taking and asking. I know first hand but ego and simple judgement got in the way.
Too bad.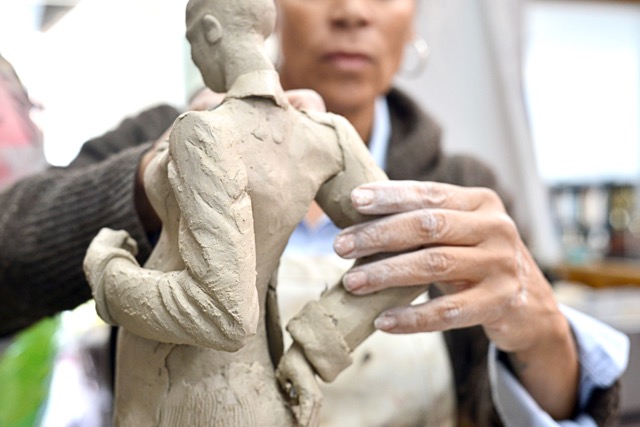 IT'S A NEW YEAR--

I have explored options to erase pledge breaks; I know you don't like them and wish they'd go away. They will. I'm trying for new revenue paths and TODAY, I'm introducing an offer I think you'll like: 415 Media Extra.
415 Media Extra is special content and inside info that will be made available for PAID subscribers. If you want more priority and exclusive material, by making a one-time, $24.99 donation to secure one year of extra content, you'll help 415 Media become a sustainable, regular feature to your e-mail inbox every day.
If you love what you read now on 415 Media, you'll love this even more. Plus, you'll help keep 415 Media in the local domain and provide the necessary money to devote to regular posts 24/7.
If you've read 415 Media lately, YES, there's more posts and there will always be more posts; 415 Media will never go under a paywall because I know how many of you come here seeking raw opinion, inside info, scoops, and an independent, unfiltered, unedited voice --I'll always oblige you as long as I have the means to. It's that simple.
ACT NOW AND BECOME A PAID SUBSCRIBER:
SIX MONTHS: $19.99--ONE YEAR: $24.99--TWO YEARS: $29.99--LIFETIME: $99.99
TO SUBSCRIBE:
GO TO THE "PAY PAL" Donate Button on Right Side of the Blog (underneath the Marina Times ad); click on the button and follow the prompters--it takes less than a minute and it's 100% safe and secure--PLUS, it's all completely 100% confidential--I will PERSONALLY call and/or email you THANKING YOU for subscribing. A donation is also welcome because I know many of you have budgetary constraints. YOU DO NOT HAVE TO HAVE A PAYPAL ACCOUNT TO CONTRIBUTE/SUBSCRIBE
Wednesday, January 22, 2020
Maybe better to call it the "Ronn Owens Retread." --KGO ran an old ROR without saying it was old, a typical Ronnoo yapfest with John Avalos, here's the aforementioned report to
listen to
which was about as news worthy as Ronn's ast manicure




Meet Yuri Maserati, the 'La La La' guy--I think he should be taken seriously for a KTVU gig, he would fit right in only one thing? Yuri has more news acumen and fortitude than everyone inside the building at Jack London Square.

Now this? This guy is a serious journalist. No doubt about it.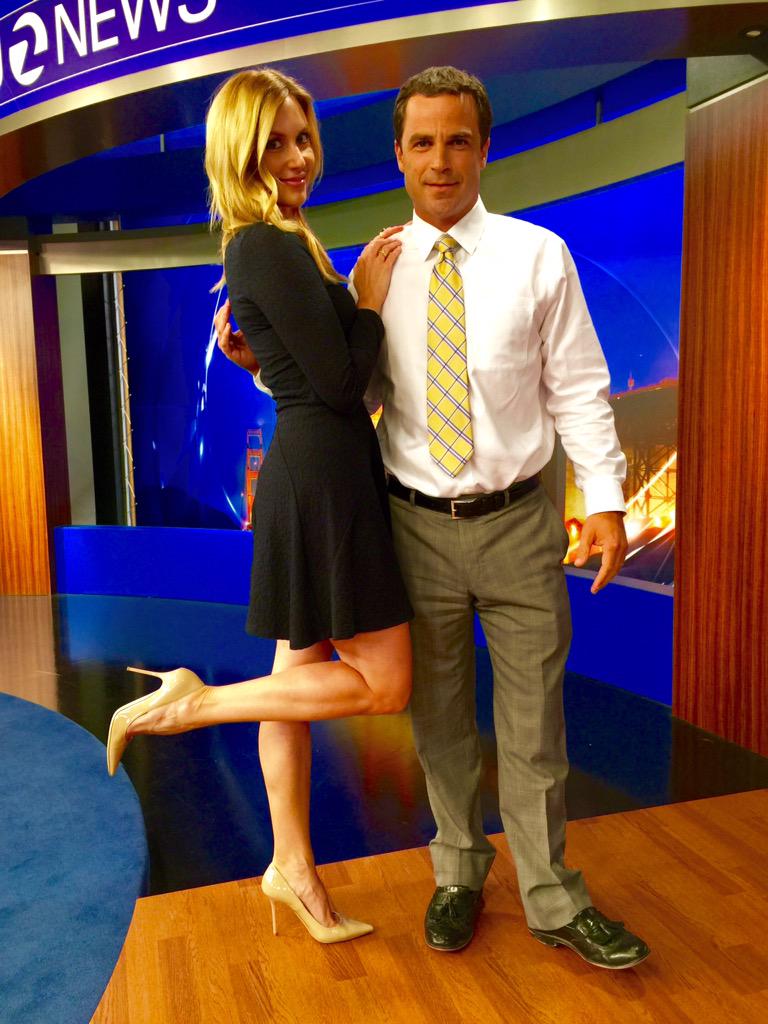 THEY REEK OF ARROGANCE--and for what? He (Mike Mibach) walks around the KTVU studios and struts for no apparent reason and draws scorn and ridicule (mostly up front) from the women as a ladies man which is curious because he's allegedly married (ha!) --Again, I have ZERO reason why MM thinks his crap doesn't stink. He's an utter blip on the radar and if he thinks pictures like this are flattering than he clearly needs some counseling and therapy at Napa State Hospital...
Meanwhile, drama queen, Countess Heather Holmes is off on another distant path with new, slutty outfits and non-news journalist fashion. She again has opted for the nightclub look and therefore, isn't serious about furthering her career outside of KTVU where her anchor duties have become a joke, but my question, when oh when was she ever taken seriously in the first place? These gruesome twosome are the epitome of asininity --what a COMPLETE DISGRACE!