RICH LIEBERMAN 415 MEDIA
TV, Radio, Internet...dishing dirt since 2001
Sunday, May 1, 2016
CONGRATULATIONS
,
KTVU
aka:
FOX2
;
you have now been likened to the law establishment in "The Firm
", the
1993Tom Cruise movie
about a corrupt law firm that places a figurative noose around the neck of its employees and makes it virtually impossible to escape.
Therefore it's official:
Fox
has turned KTVU and its worker bees--all of them--into TV News zombies. All march in step and go along with the process; a fear-induced system based on worker capitulation without the slightest bit of indifference and outright "
we're all in
" but they really aren't.
They're afraid
. They're scared to death. They, the majority of people; from the front-desk attendant to the secretary in sales; salespeople; PR people; reporters, editors and yes, even anchors, star anchors too are scared shitless.
They would talk, and in the past, they
have
talked but not anymore. Why? Because, like the industry site has said, KTVU--
a Fox owned and operated station in the Bay Area
is part of
The Firm
and when you're in that group, membership requires working with the team. You're a team member now. Don't rock the boat because if you do, then
The Firm
will deal with you and make your life miserable. You really have no options and if you dare not commit to the cause losing your job will be the easiest part of your life.
The Firm
has no time for your complaints and feelings about its direction. It will never tolerate criticism nor have any understanding of how its employees gripe about working conditions or very real elements of fear. Just go about your business and do your job. If you go off and begin asking questions and speak to outside people, then you'll have to deal with the consequences.
And that's not going to be a pretty picture.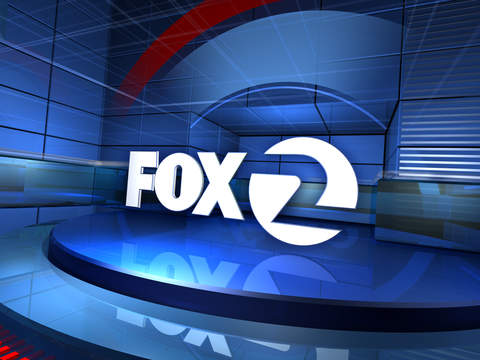 Friday, April 29, 2016
Donald Trump
was supposed to be on the phone with
Ronn Owens
today (Friday) --
supposed
to.
Owens and his producer had been plugging the short 10-minute phone interview since Wednesday --only one problem.
Trump
pulled out of the interview early today
--word got back to the Trump campaign that
KGO's
Owens had been
bad-mouthing him
(Trump) since early in the primary campaign. In fact, Owens belittled the validity of Trump even after Trump had secured major victories.
When Owens got Trump confirmed for his show, his description of The Donald suddenly changed.
Insults became admiration
.
Rip jobs
disappeared --gees, I wonder why? Owens speculated on his show that maybe "
Michael Savage called Trump and told him not to do Ronn's show
."
Uh, Ronn, it
wasn't that
; it was your lengthy RIP jobs and insults --he doesn't like double-takers. Pure and simple.
Savage had nothing to do with it.
Trust me.
By the way, Trump
did do the Michael Savage Show
at 1: 35 PM PT.
Thursday, April 28, 2016
I TOLD YOU WEDNESDAY THAT FRANK MALLICOAT was headed to KTVU
...
It's NOW official
--the ousted
KPIX
morning news anchor is coming to
KTVU
, the deal went down --Mallicoat will anchor and report, no specific time of the day although expect Mallicoat to have a lot of prime air real estate.
KTVU has a massive credibility gap with all the newbie reporters and anchors and a guy like Mallicoat--who is well-liked by both viewers and staff alike, should help KTVU right off the bat--which presumably why he was hired.
Check back later for more details...
And please follow me on
Twitter
SUBSCRIBE TO 415 MEDIA!
Help make this 100% independent and sustainable by becoming a paid subscriber;
$25 for a full year
; you'll have access, 24/7 to the
Bay Area and LA's only Insider Media Site
; Just click on the
PAYPAL icon
on the right side of the blog and become a member. All subscriptions and donations are
COMPLETELY CONFIDENTIAL
and you don't have to be a PayPal member to
SUBSCRIBE
and/or
DONATE
.