RICH LIEBERMAN 415 MEDIA
TV, Radio, Internet...dishing dirt since 2001
Tuesday, April 15, 2014
(
Darya Folsom
)
*Follow me on
Twitter
TUESDAY TIDBITS
...
KCBS
, firmly #1 in the AM radio market domain has made a mini-alteration to its sounders and it's pretty good...
Carolyn Johnson
, when she's done reading over at
KGO-TV
, is headed to LA's
KNBC
in some major news-anchor position to which I believe will be significant, like multiple news blocks presence--I'll give you specifics when I get my info...Not only did KGO lose one of their major personalities--they also lost a woman who was immersed in medical news and health-related content that is a major source of viewer interest. Keep in mind Johnson, a
Stanford
grad, had developed a keen interest in reporting on and gathering all the major breakthroughs in cancer research, aids-awareness and the like. That's a specialized talent difficult to replace...As good as Johnson is, yes, of course the
ABC Broadcast Center
will survive--it's just that an anchor of Johnson's talent and presence isn't as easy to come by as one would think. Combine the fact too that Johnson is in the middle of her prime and to lose that type of individual is a major blow to both KGO and the Bay Area...Yeah, have you noticed
ALL
the various KGO talents that have been gobbled up by
NBC Bay Area
, (like
Jessica Aguirre, Terry McSweeny, Janelle Wang, and now, Mark Matthews
, the latest, he a political reporter). No, it's not a coincidence all those were hired by ex-KGO News Director,
Kevin Keeshan
, who is now
Senior VP of News Content and Standards at NBC in NY
. In fact, it was Keeshan who directly hand-picked Matthews for his San Jose gig...Don't for a moment assume that the new anchor at
Channel 7
will be a woman. For one, KGO doesn't exactly have a woman anchor in place that could fill Johnson's shoes.
Cheryl Jennings
is too old; (sorry, I'm being honest and blunt);
Kristen Sze
is considered "
not ready for primetime
", (according to station sources);
Ama Daetz
is holding down weekends but I would bet she might be the clubhouse leader...Yeah, that was some helluva
Clear Channel
- mid-management munchies over at a tony downtown restaurant. Seems someone was really, really, really, outraged that KGO Radio had a
higher,
(2.0), rating than "
Talk 910
". It's real simple here: when you actually discover that hiring bland pintos like
Frosty the Snowman
and
Gil Gross
ain't going to get you anywhere you deserve the worst and 910 AM got the worst. Even more disastrous: Gross really doesn't care and Frosty is so lost he just told another story on the air --psst, nobody's listening!...
Brian Murphy
made audio love with
Larry Baer
on
KNBR
Tuesday morning. Orgasms galore. Even the
female interns
were excited...Speaking of KNBR: their obnoxious commercial overload might actually help
The Game
and its new programming, particularly
Damon Bruce
vs.
Tolbert
in the afternoon...
Jon Carroll
and cats, it's orgasmic!...
Leah Garchik
makes
Rob Morse
look like
Hunter S. Thompson
...Two guys in black suits walk into
Tadich
last week, ask for booth in back, "immediately." Place is packed, as usual, fellows are told 30-minute wait but "
we'll take care of you
." Fellows insist that's way too long and flash
KRON
cards. At that point, wait is more than 40 minutes and I'm not kidding...One of the town's biggest PR figures, a very attractive 30-something female: trying best to parallel- park her BMW, (she waved off helpers), over at
Original Joes--
the result was visually mind-boggling as the
Beemer
nearly hit 3 tourists and chopped a huge portion of cement off Union St...
Kate Scott
is Jewish. Brian Murphy asked her, and I quote, "
What's that Passover thing--is it an 8-day affair?"...
Murphy is what we
mishpuchah
refer to as
supreme goyim
. Probably puts pineapple on a pizza and uses mayo on a pastrami...Yeah,
Allen Martin
has been vacant from the
KPIX 5 PM
anchor seat. The same seat next to his
good friend
,
Liz Cook
. I heard vacation but then why then did Martin suddenly halt his vacation and return last week for a token appearance? Bad look, according to a PIX source --those of you in denial, yeah he still hates her, but he's been told to try to
fake it
...."
Powlie
", Murphy's lap dog, the guy with the fake Jersey accent, married someone named "Liz"--how do I know? Cause
Smurph
mentioned it about 680 times. Back to your soundboard,
dude
!
*Follow me on
Twitter
Monday, April 14, 2014
KCBS
Dominates--scores a 6.3 --highest score.
KQED
holds serve at #2
KNBR
: The Giants are back
The Game
breaks a 1
KGO
still irrelevant --so too,
KSFO
.
*These numbers are not the ratings that advertisers base their buys on--so-called "beauty-contest" numbers --6+ --March 2014
Here's the
full rundown
.
*Follow me on
Twitter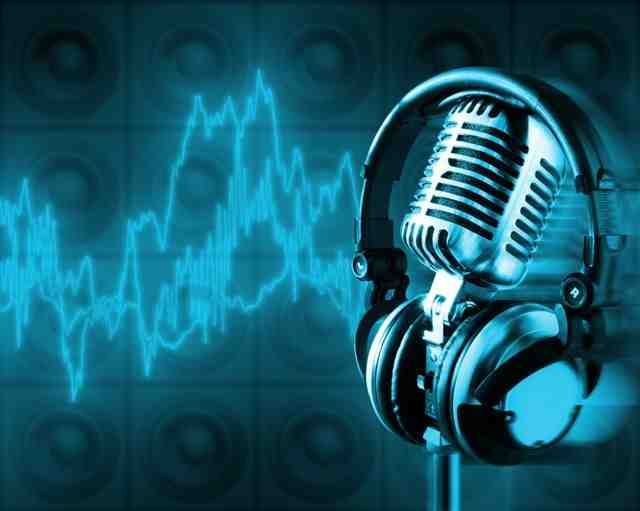 Posted by Rich Lieberman
at 4:38 PM
11 comments


Links to this post
Seth Rogen
(Legends)
Posted by Rich Lieberman
at 11:26 AM
10 comments


Links to this post
At
KGO-TV
the already nervous Nellies inside the newsroom have become even more anxious.
"There's a lot of black smoke here", offered up a prominent news reader who didn't want their name used.
Let's state some quick, beefy bullet points...
*How acrimonious was the Carolyn Johnson departure? Sure as hell a lot worse than you read, except here.
Word was, according to a newsroom source, even though she's leaving for a LA station, (which I'll tell you in a moment),
Channel 7
management, (
Watkowski
and GM,
Bill Burton
), was insistent that Johnson continue to work to the very end. Embarrassing --at the last minute, morning anchor,
Kristen Zse,
apparently is scheduled to work the evening newscasts temporarily filling in for Johnson.
*The whole dog-and-pony show that is being planned when Johnson leaves is fraught with bullshit: A. I doubt Johnson will be on hand for a "
newsroom celebration
" and if a cake is ordered looks as if the interns will eat it. Hardly any staffers will want anything of it. They're worried about their job, particularly the writer/producers; the ones especially without union protection who feel as if they're about to be nudged out any day now because KGO is bringing in younger, cheaper, hires, with little or no experience.
*One of those younger hires happens to be the daughter of
Brian Copeland
, the host whose "
7Live
" show was dumped because of horrible ratings, (or lack thereof)--the feeling from the inside: "
They're giving this woman a cush daytime position and that's really been met with a backlash by some of the veteran guys. It's a slap in the face really."
*
Curious timing that this inner turmoil at KGO is just a few weeks before an important
Spring sweeps
period beginning at the end of April until May. The latest developments and toxic atmosphere in the building isn't going to rally the troops one would think.
*Several insiders insist Disney is trimming their station(s) to make a sale more appealing. Yes, the stations make money for the company but profits have been down and the cost of labor, notably the high-priced anchor/reporter talent pool is considerably higher.
*There is a major disconnect between staff and ND,
Watkowski
: Said a popular personality: "
She micro-manages everything; she blows up on people without any care or thought and she has absolutely no people skills."
WHERE IS JOHNSON HEADED
?
Look for
Carolyn Johnson
to land at
NBC
O and O,
KNBC
. She'll be making a lot more money, (I'm told $400-500K with significant perks and financial aid in moving expense). Keep in mind this is a HUGE move for Johnson. She's got 2 teenage kids and an attorney husband so this means having to uproot the family. Then again that first check should cleanse the wound.
*Follow me on
Twitter
Posted by Rich Lieberman
at 10:05 AM
45 comments


Links to this post
Sunday, April 13, 2014
Mark Matthews knows the way to San Jose
Mark Matthews
, an experienced political reporter who was let go by
KGO-TV
last October will be joining
NBC Bay Area
, as I indicated earlier. He begins his duties Monday.
I reached out to
Raj Mathai
down in
San Jose
, NBC BA's lead anchor for his reaction.
"
We're thrilled to add another experienced and high caliber reporter. Mark's local and national connections are invaluable."
*Follow me on
Twitter