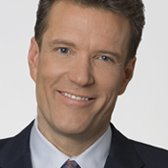 Steve Aveson OUT at KRON
Steve Aveson
is
OUT
at
KRON
, a source tells
415 Media
.
Aveson, the weeknight co-anchor who came to KRON in April, 2016, contract is up at the end of the month and
won't be renewed
.
Why?
Station brass did research and Aveson never warmed to the Bay Area audience and they never warmed to him.
In fact, said the source, he wasn't even known. Ouch.
How
shocking
.
I'm being flip. Frankly, I'm surprised Aveson made it this long because his personality was not exactly peachy; furthermore, not helping matters, he was not especially liked by a majority of his co-workers.
Especially one bigwig
.
There's this thing called chemistry and Aveson never developed any; not only to the people who still watch KRON but many inside the newsroom. Shockingly, but not surprising,
KRON
tried to build its news brand around Aveson and it
turned out to be a disaster
.
There's no word on a replacement but anyone other than Aveson will be an improvement. Harsh? Yes, but true too.
It's a tough business.
#
415Media Exclusive
.