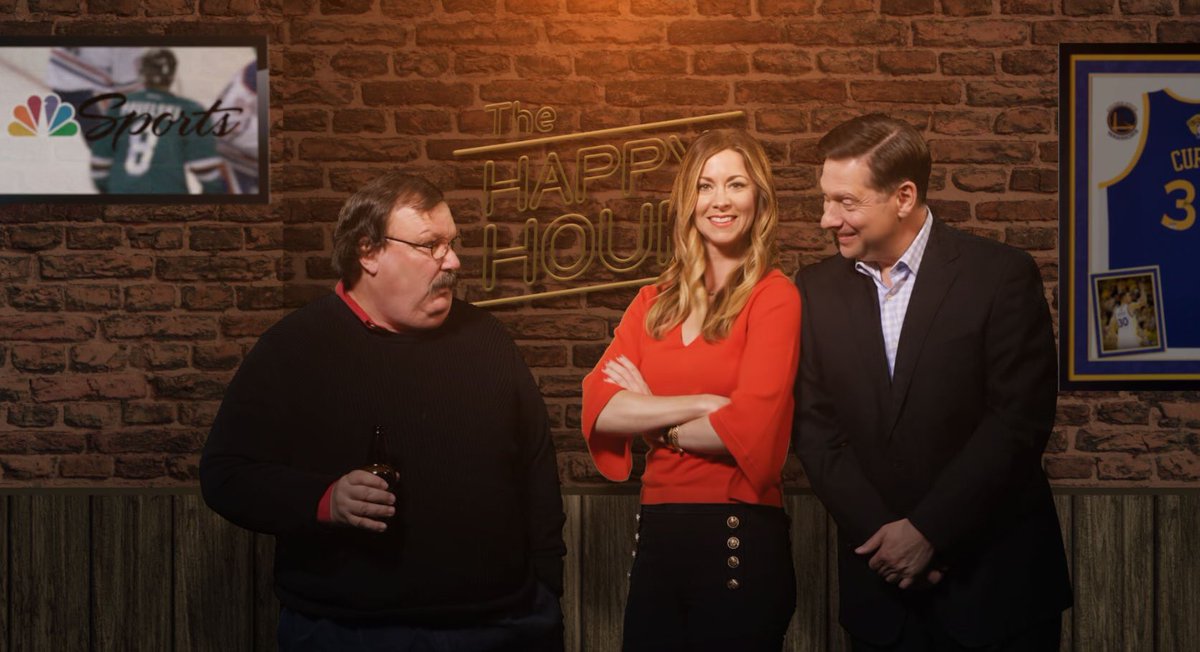 NBC SPORTS Bay Area's
tepid "
The Happy Hour
" is still hard to watch but at least now, one of its hosts,
Greg Papa
, is finally
listening
to
Kelli Johnson
, another host on the show. Too bad that's just one of the problems.
Sure, most of the time, Johnson
never says anything of substance
and is only on because she's a woman and Comcast is trying to attract women sports fans so they have this woman on even though this woman is clearly out of her league. If you don't believe me,
watch Papa's face when Johnson yaps a lot
and indeed, Johnson
does
do a LOT of yapping. Too bad most of the time her yaps are mostly banal, useless, and safe takes on local sports which is the heart and soul of "
Happy Hour
." Surely, anything even
remotely critical
on the local teams (which Comcast broadcasts and has a financial stake in) would never be tolerated which is why, among other things,
Happy Hour
is sort of a fraud.
I've tried watching the program and it has nothing new. It's mostly a filler program that Comcast is using to fill as much content as possible but it offers nothing new; in fact, its booted predecessor, "
Sports Talk Live
" was far more entertaining and watchable.
Happy Hour
is a local cable chatfest retread with the insufferable
Ray Ratto
as the designated (still)
negative Nellie
only Ratto's shtick is
tired and unfulfilling
--why Comcast thinks he's just a bowl of entertainment is beyond me and others; so far, the ratings suck and the show is being watched by few human beings not related to Kelli Johnson's family.
Have a nice day.