Frank Mallicoat
One of my frequent mass irritations about
KPIX
...and
there's many
...is their complete butchering of the morning show. Not just one but
two
morning shows
-- shows that featured interesting, popular, and
smart
people that got the heave-ho with apparently no consideration of the viewing public. Of course when is
that
ever considered.
The nerve.
Smart
is a dirty word at
PIX
, so too are those who make big money. The combination of those forces lead to termination and betrayal --not to just the people themselves but the consumer too.

Sydnie Kohara and John Kessler
PIX has done the seemingly impossible. They destroyed a couple of
known commodities
. They had mucho mojo in the morning with, first,
John Kessler and Sydnie Kohara
...and then later on,
Frank Mallicoat
(who, ironically, was brought in from Boston to replace Kessler and was then fired).
In the time writing this blog, I continue to get e-mail from folks who miss Kessler. And love Kohara. "
Why did they let them go
?" was a frequent question. "
I'll never watch Channel 5 again
" was also frequently stated. To this day, I still get mail bemoaning what transpired. A friend of mine (I have a few still) in the city who never watches local TV News swore by Kessler. "
He was funny and smart."
That's a no-no in the biz now and working cheap is the new edict.
The morning offerings on PIX weren't huge ratings bonanzas but they were popular and began to earn viewer bond and loyalty particularly in the
A25-54
demo that advertisers covet. Moreover, Kessler and Kohara became so popular the station began running major promos highlighting both and ran them all times of the day. Women especially, loved Kessler and Kohara too. What a winning combination, and then POOF! Screw the viewers seemed to echo out of the CBS offices.
First Kessler
and
then Kohara
. Gone. Bye Bye. There was never any official explanation but money was high on the list. For both.
It seemed to
set a trend at 855 Battery.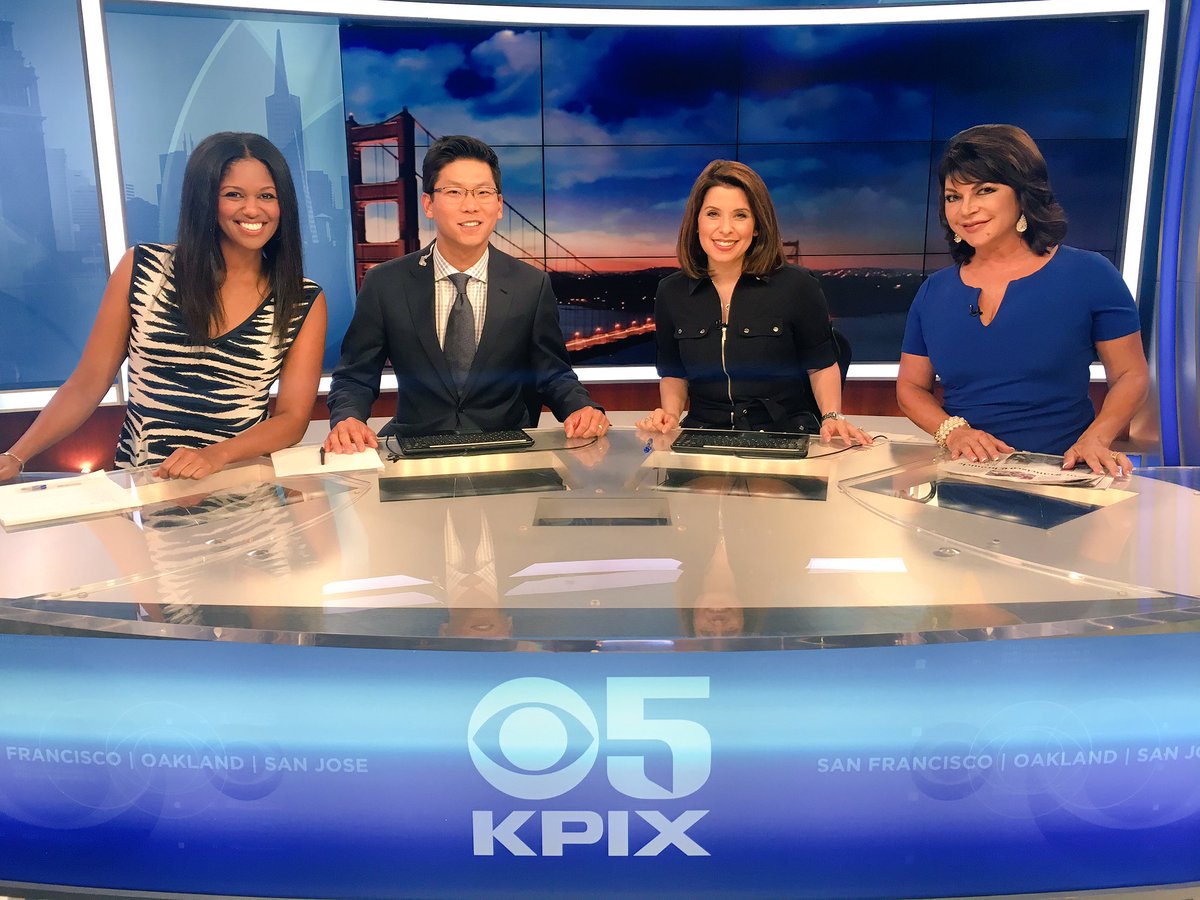 The current KPIX Morning Show
Mallicoat
was the next PIX victim
(he's now at
KTVU
) he too was let go because money was a factor, the
only
factor. And yes, Mallicoat had smart traits and a wicked sense of humor which automatically placed him on the hit list. His co-anchor,
Michelle Griego
, constantly bad-mouthed him too, which was never good. Maybe Griego
was nervous about something
or another.
Now KPIX has a bland, uninteresting, innocuous, ratings loser; a show nobody watches and is highlighted by a
traffic reporter who consistently flubs her lines and mispronounces street and highway names
. Oh, but she is a sight to behold and works cheap,
BINGO
!
It appears this is the new edict for viewers at
KPIX5
: Don't become enamored with this morning show because if it were to ever become popular and a hit, the suits will kick 'em all out the door.
What a wonderful strategy.
*PLEASE HELP 415 MEDIA-- Support the Bay Area's most-read TV/Radio News blog which is 100% independently run, produced, written and supported by yours truly who needs your financial support to breathe, live, and sustain 415 Media.Go to the Pay Pal icon on the right and click on and subscribe ($25 a year--TWO BUCKS A MONTH!, cmon) Your contribution and/or donation makes it possible for me to deliver you the news and opinion you love to read and look forward to on a daily basis.
All donations are 100% confidential and you don't need a Pay Pal account to contribute.
I will personally call and/or e-mail you for making a donation. Thank you all for your continued support.