THIS OLD TOWN
...No, I'm NOT
Vern Glenn
's agent and I have no plan in place for
The Vern's
future employer but I do like to give you a little inside material every now and then I mean, that's one reason you come here, right?
*Someone asked about the mysterious
MIA
status of
KPIX
Weatherman,
Paul Deanno
; appears there is no mystery; Deanno has been
promoting a book
.
*Again, the usual suspects invading our ears and eyes about "
it's gonna be a HOT weekend
!" which is great because, you know, we've never had a heat wave in the Bay Area.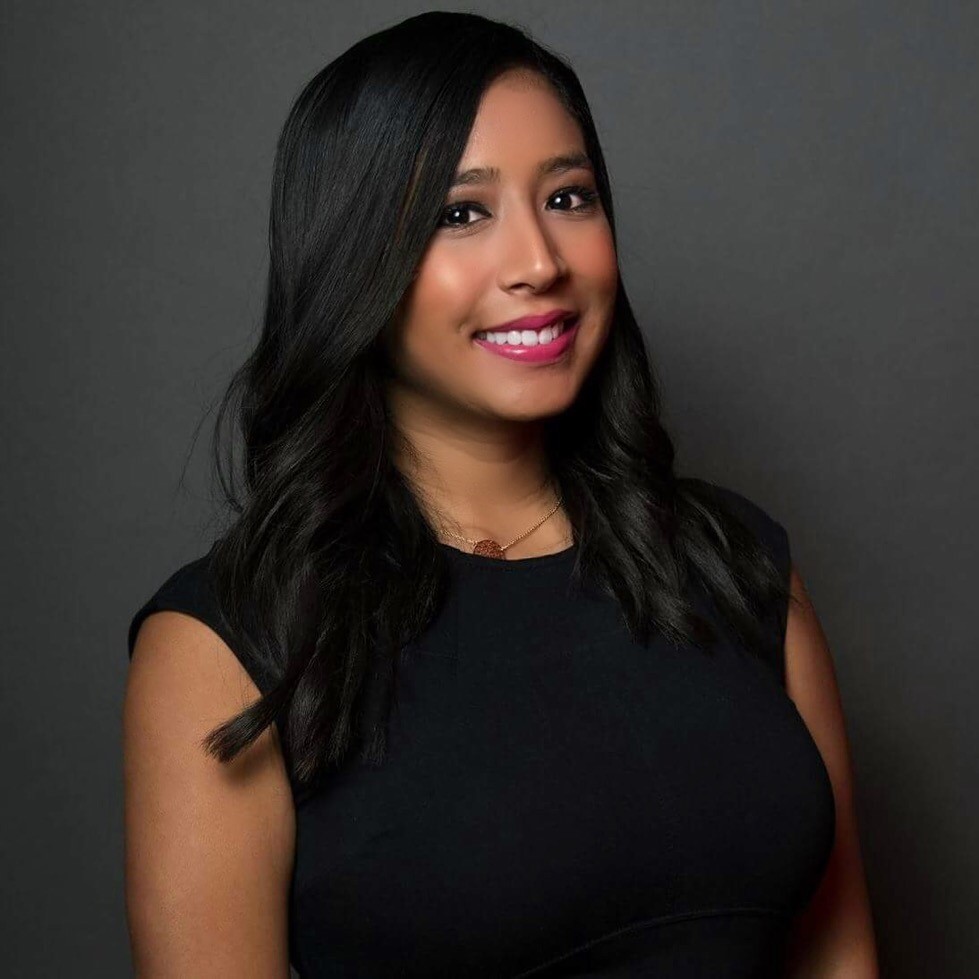 Erica Kato
*For those of you guys out in Union City wondering where her highness, former
KRON
weather goddess,
Erica Kato
has gone, it's the Muni PR dept. You're very welcome, have a fender bender on me.
*I'M late to the party on this so shame on me but happy, really happy that GOOD GUY,
Jack Kulp was recently extended
at
98.1 FM 'The Breeze
' --Kulp, an orginal
Bay Area radio
veteran and a reason to listen to FM here.
*Gees, what a coincidence, I lament the fact that
KNBR
's two big
Giants
' boosters,
Kruk and Kuip
have such crappy phone lines
and all of a sudden, both sound splendid --seems an ISDN line was finally installed, how amazing!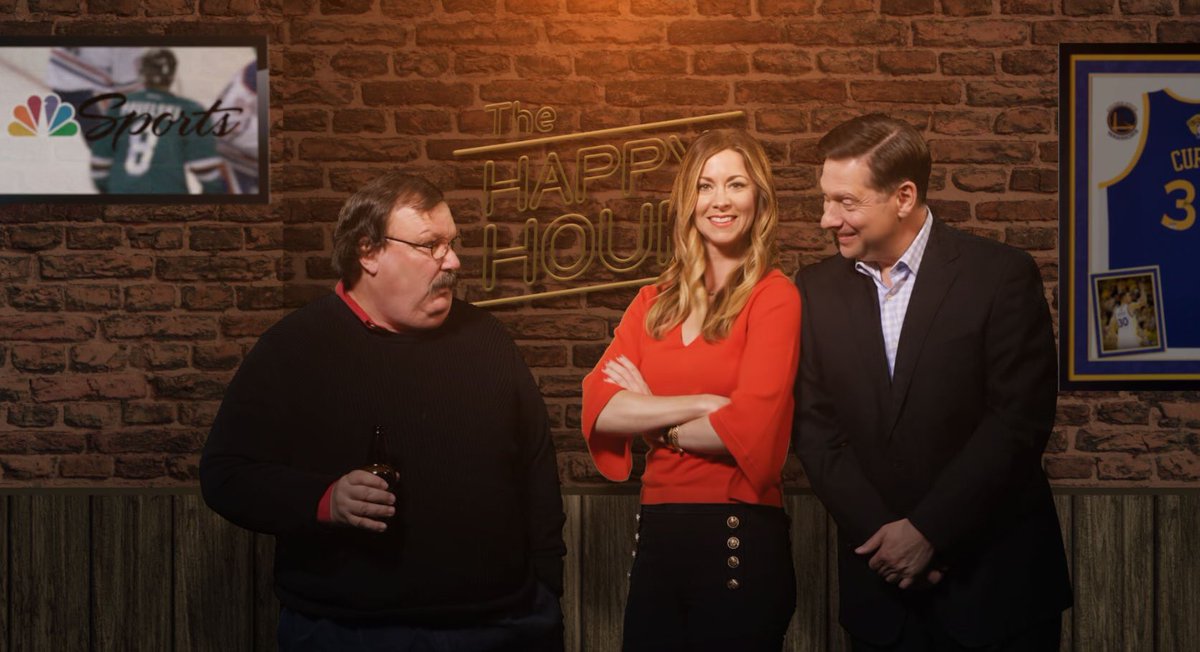 'The Happy Hour' --Ray Ratto (l) Kelli Johnson and Greg Papa
*The
Happy Hour
on
NBC Sports
here
is still not so happy
because
Kelli Johnson
really still detests
Greg Papa
and who could blame her; Papa still talks over her; Papa's boorishness is quite transparent on the air and furthermore, Johnson, who at one point I thought was
a lightweight dud
, actually says some things worthy and enlightening on an otherwise lousy show. If Papa continues his asshole act I'm told the suits at
NBC
are ready to read him the riot act.
*Meanwhile, pompous curmudgeon,
Ray Ratto
and his '
I'm God, you're not
' act still pollutes the air and somehow, someway, a guy in a suit thinks Ratto has a following. Like who? Rodents?
Ratto is labeled the "
Senior Insider
" at NBC; really? What has Ratto ever scooped? His latest bowl of mashed potatoes, maybe, but I'm still waiting for the "Senior Insider" to actually scoop something original.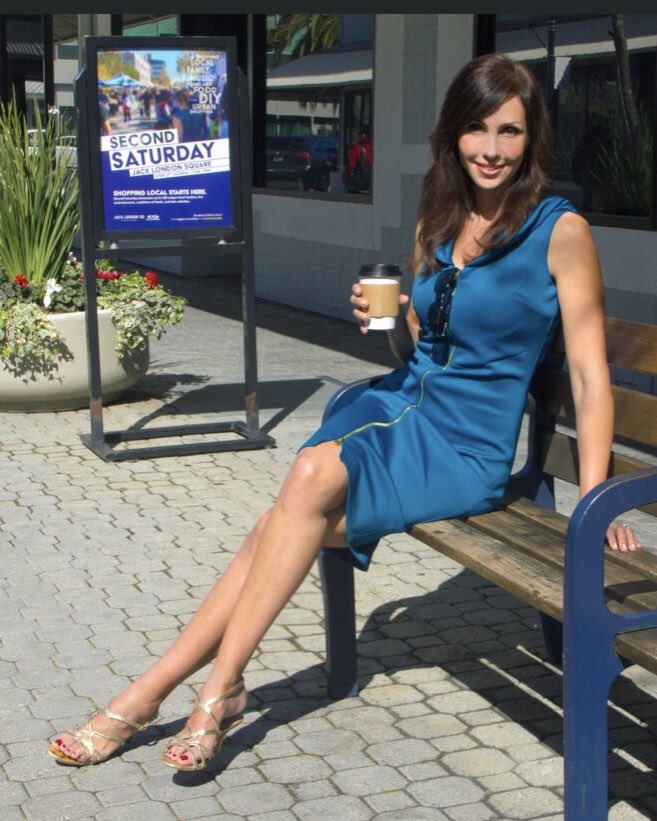 Rosemary Orozco
*
Rosemary Orozco
had a rough day at the office; she actually had to read a weather report on
KTVU
.
Rosy, it's all good, just keep up the great work and you'll be in
LA
any day now --oh, avoid any lunch dates with
Mark Ibanez
.
Yeah, there's a weather opening in
El_lay
as Goddess
Jackie Johnson
had a baby then decided,
adios
.
*
KQED
, you want relevance? How about a
LOCAL
weekly
LIVE
talk-show, like, say on a Thursday or Friday night? I'm not going to be greedy and say a Monday thru Friday show just one night a week because surely you have a million dollars to through around or is that still for the 50 managers employed and all those coffee mugs.
*Evidently, you asked,
Mark Ibanez
and
Leslie Griffith
had a beef that resulted in her ripping him on the air and then subsequently taking off her heel in the KTVU parking lot and hitting him.
It was career suicide and not very professional but very good for late night pops at various Bay Area newsrooms and saloons.
*
Papa and Ibanez
have a lot in common besides sports: massive overhead.
*
THIS JUST IN
:
Tim Kawakami
was confronted by the Internet police: "
Block her?!! I didn't even touch her
!"
*I used to date a woman like Griffith; she lived in
Marin
and was seduced by my neurosis. She thought it was sexy and real and why I tell all my buddies that some women are different and are not always about looks and houses.
Of course I fell in love and tried to hide it especially when it became apparent that the woman had a mental issue and scared the shit out of me; ah, the pleasure of relationships.
*Deep down inside I know
Dion Lim of KGO
is trying but the more I watch here (or less) she's quite irritating in the field and on the desk and therefore I don't care about her voice now, she's just so unnecessary.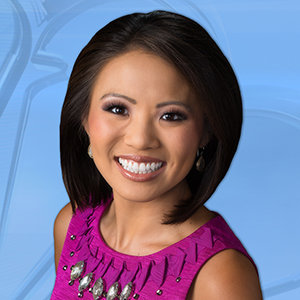 Dion Lim