DEAR KNBR
: I know your parent company is in
Chapter 11
but seriously, with the money you make, it might be wise to get
Mike Krukow
,
Giants
' PR rep and morning show commentator a halfway decent phone and not the shitty $5 special he now talks through; just this morning,
Krukow's phone line
was choppy and loopy --I mean, seriously, how bad must it get before you stop your patronage of
Radio Shack
.
*Yes,
KTVU
has fallen fast with enough in-house drama to fill a
Nancy Drew
mystery book factory; the latest: a sullen reporter who works the Eastbay beat who complains she doesn't get enough air time and is pissed off at the News Director and makes a lot of noise. Careful, they're liable to stick a camera near your desk.
The Firm
can be dangerous.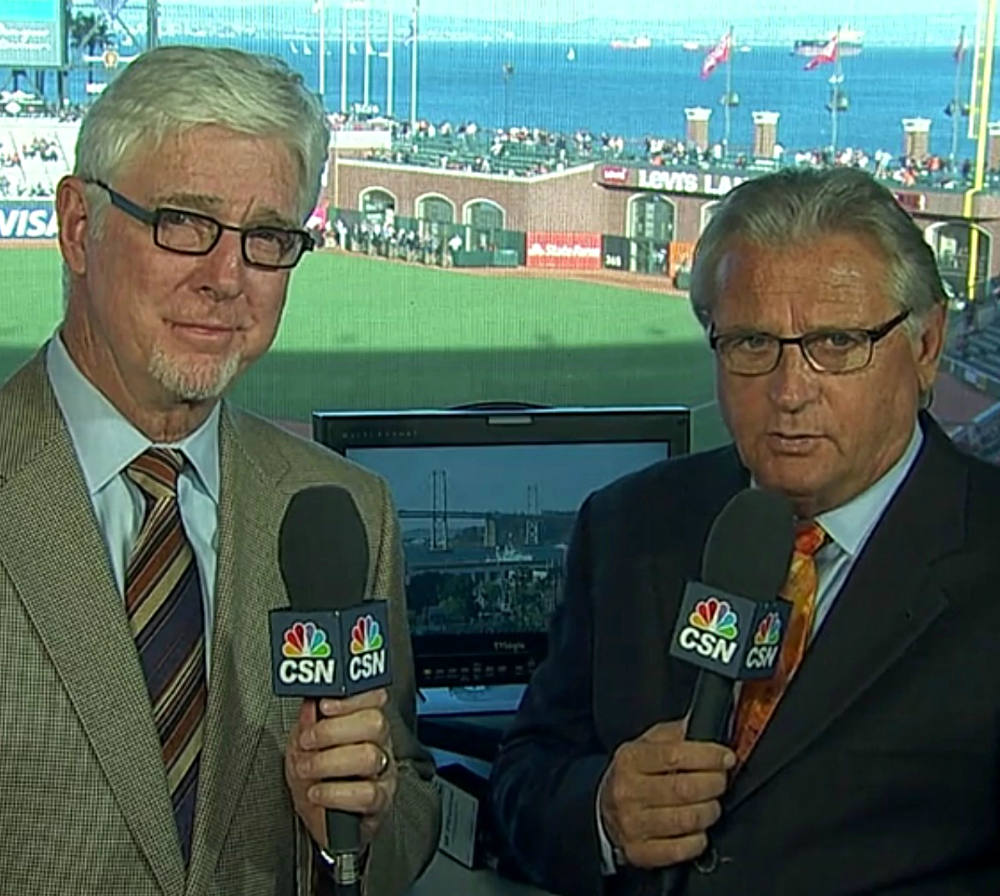 Kruk and Kuip
*Hey
Gregg Kelley
: and you thought I was a
Mark Ibanez
fan!
*Speaking of the Giants, is it just me or can you tune into a Giants' telecast and tell, based on
Duane Kuipers's
voice, if the Giants are winning or losing? I can.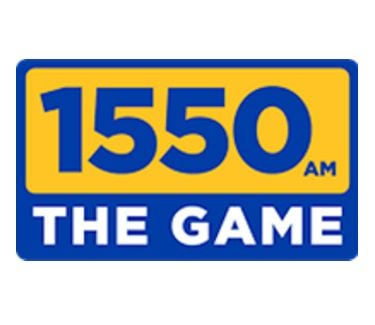 *The
A's
have
NO Game
: the Oakland baseball Athletics are royally pissed off at their alleged "
flagship
" station because The Game (
95.7 FM
) talks a lot of Giants, I mean A LOT --in fact, during times of scheduling conflicts with
Warriors
' playoff broadcasts,
Entercom
has put the orphan A's on that lovely AM Death Valley dial position,
1550 AM
.
Ouch.
*Broadcast cannibalism at its best:
KCBS
the other morning, used audio from its sister TV station,
KPIX
, complete with
PIX
's reporter; ok, not really unusual but the
entire
hour?
*Someone griped at me that I don't cover enough "
digital media
"; uh, I have the Radio dot com app on my phone and I love
NY
,
Philly
, Boston news talk and sports; it's great stuff, most of it, but this is
415 Media
not the 212/917.
And podcasts? Wake me up when there's something more enlightening than some guy who swears a lot and thinks that's hip, the main reason for podcasts.
Alex Bennett
*
NY News
via my buddy, comedian
Larry
"
Bubbles
"
Brown
who tells me
Alex Bennett
is planning a series on live reunion comedy shows, probably at "
The Punch Line
" --paging
Will Durst, Bob Sarlatte
,
Steve Pearl
, etc. Bennett, you may remember was a FM radio giant here in the 80's and 90's on
KMEL
, "
The Quake
", "
Live 105
" and
KITS
before migrating back to NY where he's doing, uh,
podcasts
.
*It's not only that
KGO-TV
's hard-working meteorologist gives accurate forecast,
Sandhya Patel
is a really nice person, a classy lady, in an era of loud-mouthed ego maniacs who think the world revolves around them....like me a few years back when I had a life.
Anyway, Sandhya is as delightful on the air as she is off...not to mention her massive charity work.
Thumbs up to Madame Patel.
*The
Circle7
ever ready battery:
David Louie
, who seems to have been at KGO since the Lincoln administration. He just keeps going and going and going...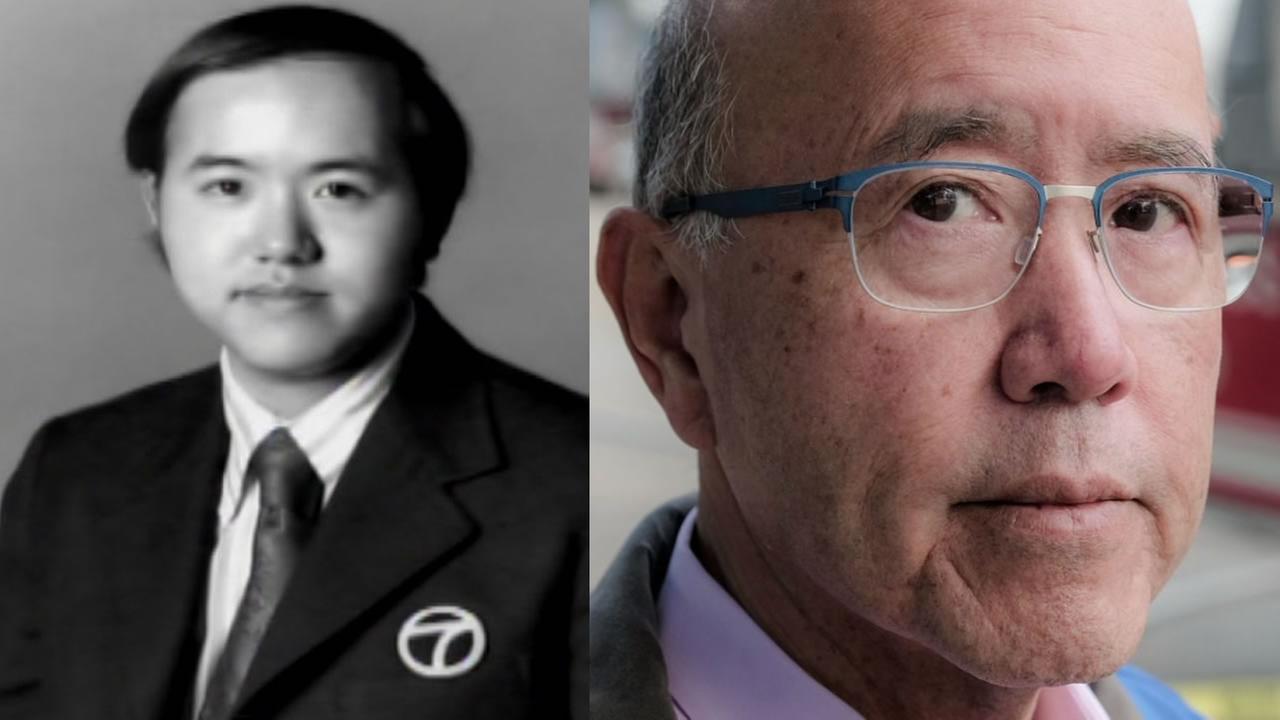 David Louie then and now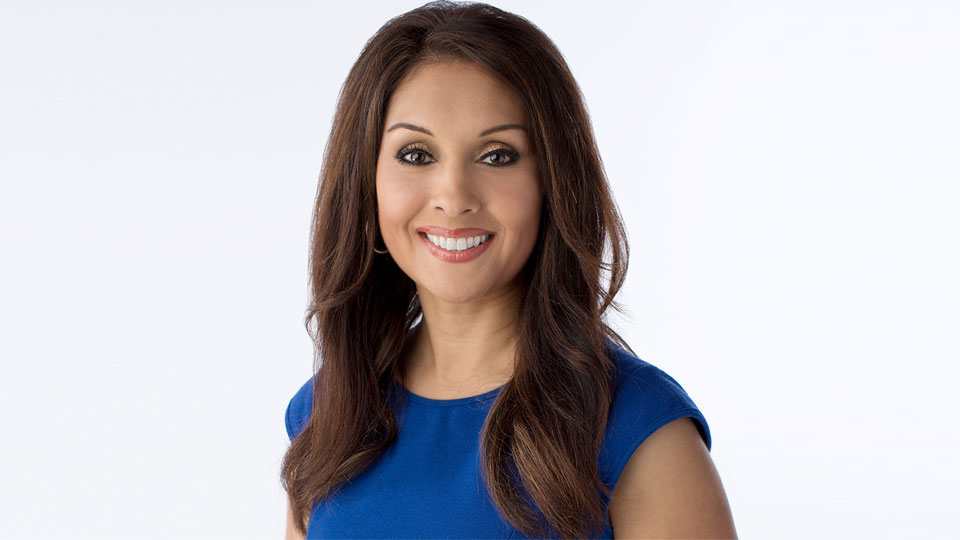 Sandhya Patel