OUT at KGO and KSFO: Mike Anthony
NO MORE
"
7F
" BS; hallelujah --maybe there is a god.
When
Mike Anthony
took over
KGO Radio
two and a half years ago, the station was in its latest doldrums; thinking forward, Anthony did one better: his first major move was to, a ha,
change the format
(again) back to talk from news; not the
old KGO
form of
news-talk
, but his version which amounted to lifestyle crap that never caught on and was the forefront of KGO's latest downfall. Yes, it was already in a tailspin with
marginal ratings
and severe reduction in advertising revenue, only Anthony seem destined to burn the corpse.
That he did. And now, finally, he's gone.
Here comes new MM,
Doug Harvill
, making his first
significant move
but the move was really made a few weeks back when
I reported
Cumulus CEO
,
Mary Berner
said
changes were coming
to the once-powerhouse
810 AM
.
Doug Harvill
Anthony, who had little PD experience and came from a
small-budget San Jose station
was never able to make KGO relevant. His managerial style was to try old has-been ideas only none of them worked and the few remaining people at the station weren't excited; his revamped morning slew of talkers were essentially old, tired, retreads who never registered with listeners. Rumors of Anthony's demise began percolating; once Harville was hired and got a directive to make changes from Berner, Anthony was gone.
So now KGO again is about to undergo another iteration under
Lee Hammer
, the veteran programmer who ran KNBR and will now run KGO and
KSFO
, although KSFO is actually a profitable operation despite its impish local
morning show
run by clowns who cherish the ultra-right. Its temporary fixture as a
Bay Area conservative outpost
keeps it going so Hammer will leave it alone until he doesn't.
KGO?
Cumulus
, and by extension, Harville, have to decide if its middle-dial station is worth the effort in dwindling terrestrial AM radio. The Bay Area has always been a news-talk bastion and even with KGO muddled in programming abyss, there is a market, still, for news and talk. Like, say, "
newstalk radio.
" Anthony slaughtered that idea with his foolish lifestyle brand that sounded positively ridiculous especially when major news broke and a host would be talking about his favorite breakfast cereal. Seriously now, how does a programming director get away with that...especially in these uncharted times when there's a new story almost every hour with a
Trump in the White House
.
The real embarrassment
en fuego
took place at night, where, unbelievably, Anthony ran a taped, earlier-in-the-day catastrophe called the
Ethan Bearman
Show --mind you if a big news event broke out, how lovely to turn on KGO and listen to a guy talking about lasagna recipes.
DISASTER
. Anthony was trying to score points for tight-fisted Cumulus by this moronic move (to save money) but it only hastened his demise.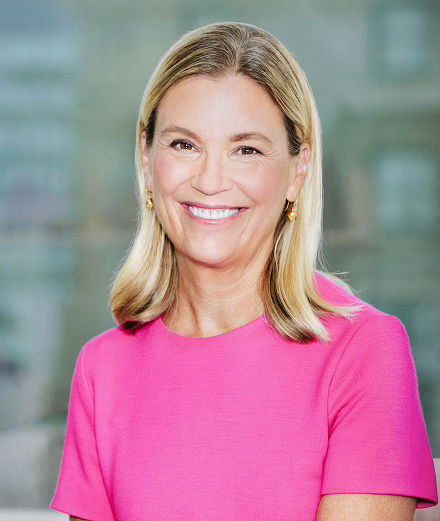 Mary Berner
Thank God.
I don't know what the immediate KGO plan is; I don't think they do either but probably new and fresher voices. A weekend ensemble probably mixed with the dreaded taped financial crap but maybe something bold too. We'll have to wait and see. (I know, I'm dreaming.)
Bearman, who has
zero ratings
and no following is probably on a short leash. There is no way he keeps the
10-12 PM timeslot
unless Hammer is completely brain dead because Hammer knows Bearman has no chance.
I'm not a
Brian Copeland
fan but if the rumor mill has it he
might be coming back
, he's better than Bearman (which is not saying much)
Chip Franklin
has a contract but he could be bought out because his show is "7F" nirvana and that's not in play.
Lee Hammer
Hammer likes
John Rothmann
, a lot. I would love to see Rothmann have a gig, say 7-10 PM weeknights or at least his own show on the weekend. With politics and Trump in the forefront this would seem to be an easy call for Hammer.
Pat Thurston
figures to be a keeper.
Michael Finney's
consumer show is a ratings draw and will stay aboard.
I'm sure there's a lot on the plate and changes are coming but if you read me you already know that.
#doublebasta
#415Media