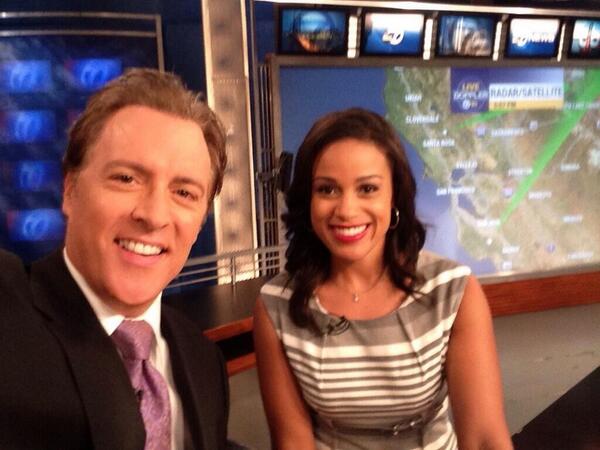 Ashley with co-anchor, Ama Daetz
ONE OF THE CONSTANTS of the TV/Radio biz; it's something that's so unfortunate but nonetheless reality; a real bummer; is people talking behind one's back. Happens in every town and city; doesn't matter if its small pickens or big city. And it's not just that; it's the inevitable "hey, did you hear about 'such and such'--what a jerk!", etc.
I mention Ashley in this posting because I have NEVER heard a bad word said about him. Never. It is astonishing, quite frankly, because even someone as nice as Ashley, you inevitably hear something negative, some bad story; it's a fact not only in life, but especially Big market TV News.
Ashley is the Bay Area's "Marathon Man"; I've mentioned before his workload routinely involves an astounding 5 newscasts a night; 5! OK, so he's not doing heavy lifting but five broadcasts a night is pretty darn impressive and you know me, I'm not much of a believer of anyone.
Ashley impresses me because he's a hard worker. He never slouches nor lags. He can work with anyone and everybody no matter how fluid or combustible. Generally, there's always something going on in life; your life, mine. With the Marathon Man, he doesn't take his issues into the office. In this day and age, that's quite a distinction.
Am I being unusually flowery? Yeah, it's not always fun, ripping.
With KGO's Ashley, there's nothing to rip --at least for now.