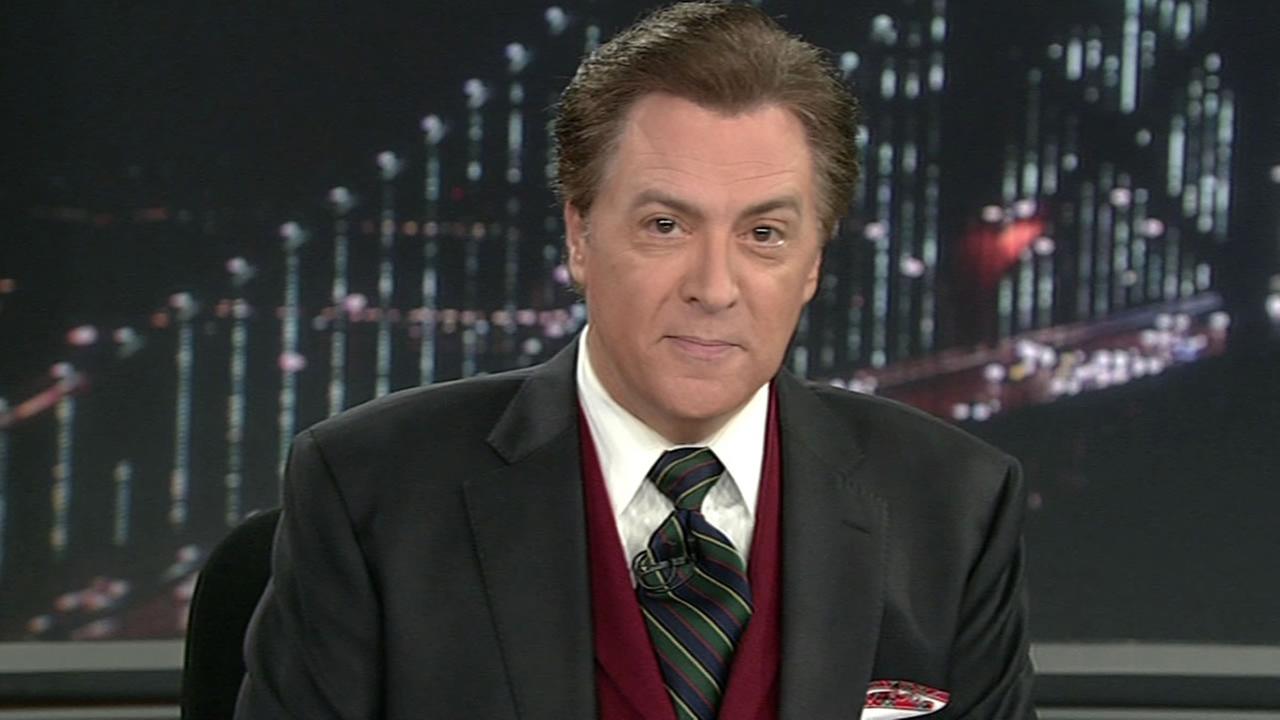 SURE, make jokes about the hair; deride his frequent facial shifts; but
give him credit for maintaining a three-decade record
as one of the
Bay Area hardest-working TV anchors
:
KGO-TV's
venerable and reliable lead weeknight anchor,
Dan Ashley
.
Ashley has the almost-universal respect and admiration of the
ABC7
newsroom staff from the interns to the producers to his own working staff.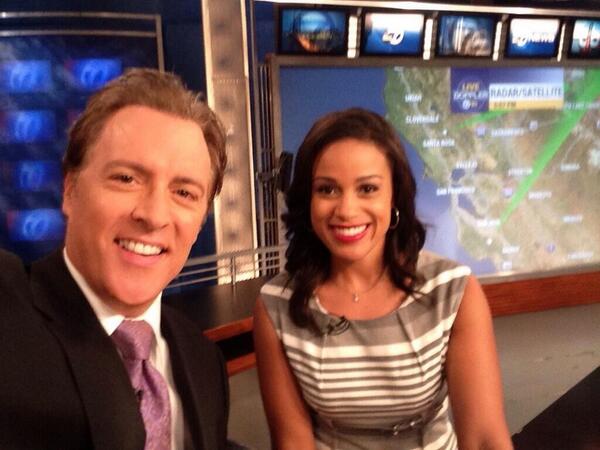 Ashley with co-anchor Ama Daetz
More than just a guy that
looks
like a newscaster Ashley does more and works harder than anybody I've ever seen or encountered --like how's this for a schedule? Routinely, Ashley works the 4PM, 5, 6, 9
and
11 PM newscasts on KGO and its
9pmer
on
KOFY
(
TV20
) And it's not a day at the beach. It's a hard-work's day in which the award-winning TV News journalist arrives at
900 FRONT
hours before the 4 and often leaves the KGO Embarcadero studios well past midnight...five days a week.
I've often talked to KGO people at the TV station and almost all had a positive feeling about Ashley; always commending him for his friendly demeanor, good guy personality and ability to get along with just about everybody even in an ego-driven, challenging newsroom like that of big-market KGO.