Claudine Wong
/
KTVU
: Only when she's forced to; part of her professional DNA I guess, hardly ever seems to smile; of course now she has an excuse.
Professional Media observers had a convention in Lovelock, Nevada and determined that the less you smile on TV, the better anchor you are.
Wong must have adhered to the missive because the last time she smiled with regularity on TV,
Jimmy Carter
was president.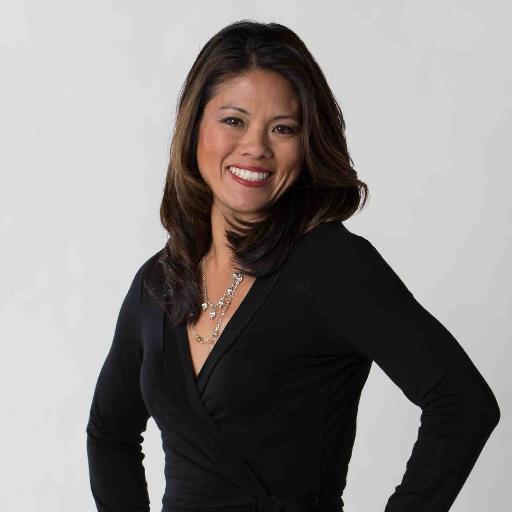 *
Allen Martin
/
KPIX:
Martin, a distinguished newsman with all the warmth of a Des Moines Arby's, last smiled in 1975; I remember the day;
Jimmy Hoffa
was kidnapped and never found. Martin once tried to move his facial muscles for a mild grin but was rebuffed by a ghost in the newsroom resembling
Milt Kahn
.
*
Eric Thomas
/
KGO
: Thomas seems to be in his sunset years at KGO; the last few decades took a toll on the veteran anchor as his giggling days are over and done. Eric used to smile in the old days when
Terilyn Joe
threatened to throw a grapefruit at him.
*Amber Lee/KTVU:
tries very hard, really to the max, to offer a sincere smile but has resisted and instead maintains the
Betty Ann Bruno
persona.
*Tom Vacar/KTVU:
Vacar refuses to smile ever again ever since
Rob Roth
put on a
Ronald Reagan
mask at the
Channel 2
Halloween party back in 1999.
Since then, the famed Consumer/Investigative reporter gave up all happy face and instead prefers to act like a third-tier spokesman for Caltrains.
*
Lawrence Karnow
/
KRON
: the weatherman is all business. Weather is important and the less smiles, the more distinguished. Karnow would smile more but suffers from frequent nightmares involving
Mark Danon
and
Darya Folsom
duking it out at Tommy's Joynt.
*
Vicky Nguyen
/
NBC Bay Area
: unwritten rule in '
Investigative Unit
': Never smile; act important and have eternal serious expression; pretend your questioning a Gilroy city councilman accused of stashing four tons of raw garlic.