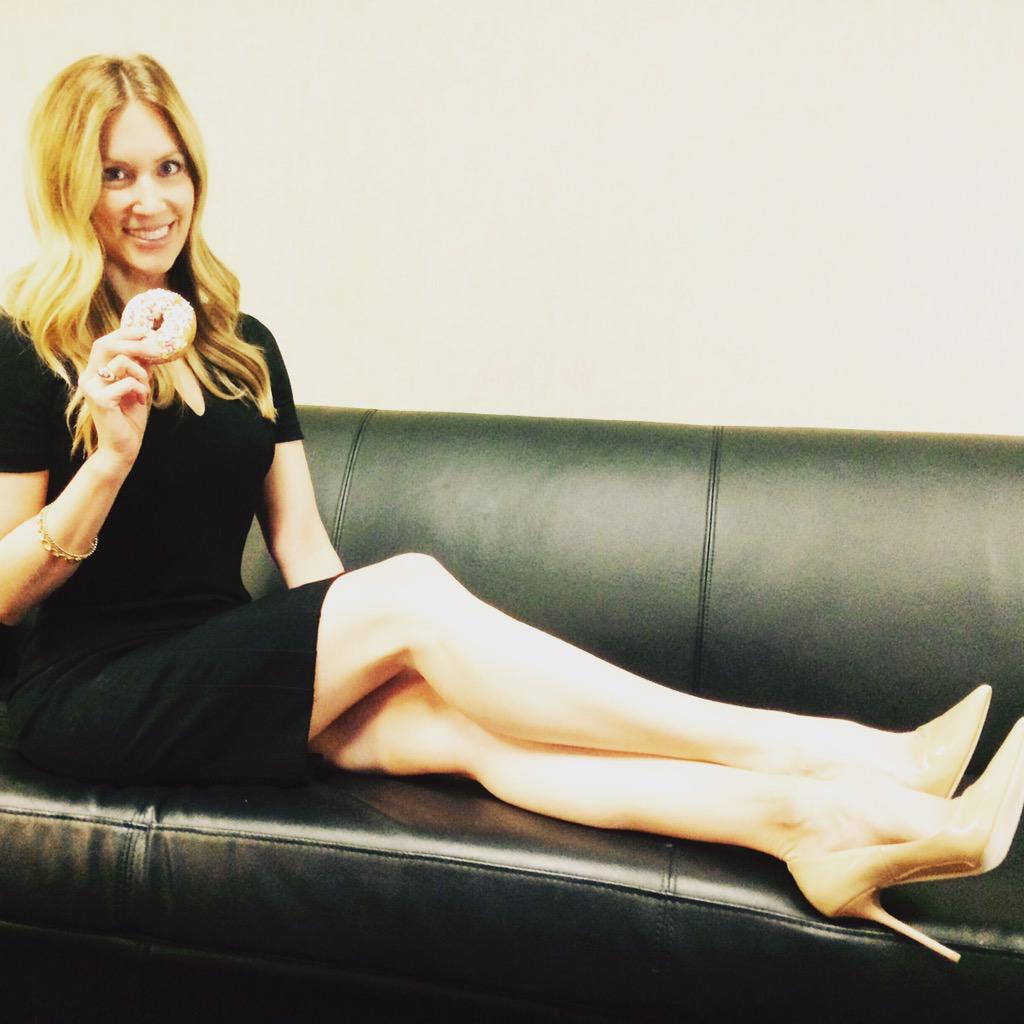 Heather Holmes
SHE STRUTS
...
PRANCES
...walks around the place like she owns it. In theory, maybe she does. They treat her like a God. Maybe the
KTVU
little people that work in the building are
scared
of her. That's good because that's the way she wants it. Fear is a big part of her repertoire --even though management hasn't quite figured out where to put her. She's all over the place. Literally and figuratively. That part? Well,
that part isn't in her playbook
. Still,
struttin'
Heather Holmes
makes her presence know at
Channel 2
,
Fox2
, part of the female elite
Firm
if you know what I mean and I think you do.
By the way, this is a newswoman? Uh, guess so.

Julie Haener
*And we haven't even mentioned her
battle of control
with stalwart
Julie Haener
. Julie isn't alone either, there's also
femme fatale
,
Alyayna Gomez
, the new kid on the block.
*
Leigh Martinez
(pictured with Gomez) has begun to get quite a bit of airtime on
KTVU
. We're possibly looking at a
sea change
. That has Holmes worried too. Are you beginning to sense a trend?
CONTROL
!
There's a lot of
female ego
on display at Channel 2--most of it is legitimate competition for recognition and appreciation --quite apparent. But
BEHIND THE SCENES!!?
Whoa
!
I won't call it backstabbing because too many of the ladies don't want to go that far --but look out, there's a HUGE storm brewing.
(
Truthfully, most of them can't stand each other and are ready for the KILL
!)
So the characters are in play: Struttin' Heather Holmes; stable stalwart Julie Haener; Leigh Martinez and Alayna Gomez.
THIS IS WAR
!
And I haven't even mentioned morning kitten,
Gasia Mikaelian
, observing the action from her AM perch --quiet for now but could soon be on the attack. She too is a control freak, that seems to be a common theme at the Bay Area's
Firm
. Heaven knows what's in store if the
Gasser
gets pissed.
WATCH OUT!


Gasia Mikaelian



Leigh Martinez (L) and Alyana Gomez