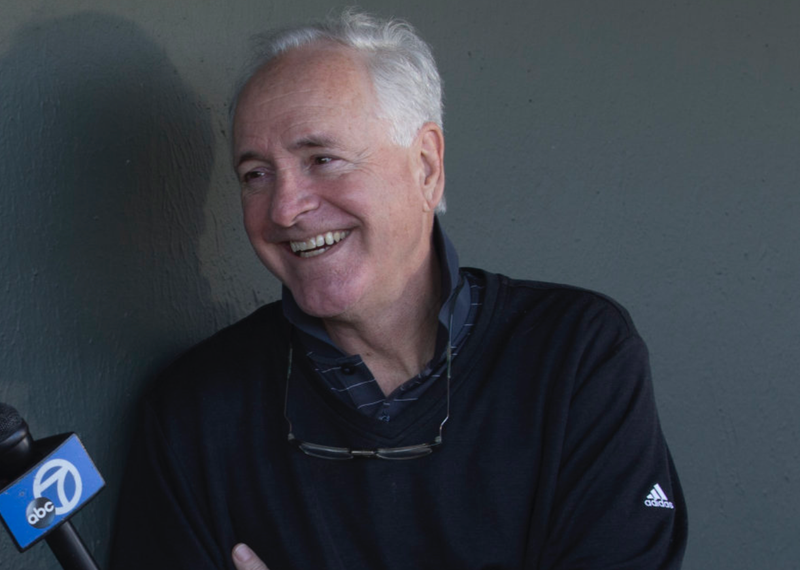 Mike Shumann
415 MEDIA EXCLUSIVE
: Shumann, on the record.
I ask
Mike Shumann
on the phone how's he doing?
"
My life has been turned upside down
."
"
A simple misunderstanding combined with social media run amok' and you have this
, " he tells me.
This
.
The former
KGO-TV
sports anchor who was fired after a spotless 25-year career with
absolutely nothing on his record
even remotely suggesting he's had any issues, professional, personal or otherwise.
I called it "
Railroaded
" --thrown out to the wolves.
Shumann tells me on the record that life is very different now. He can't talk extensively because the modest severance he got from
KGO/ABC
contains a confidentiality clause. He understands the decision his bosses made; he also, incredible as it is, has no beef with the
Warriors
even though he swears his innocence.
"
I understand
." But he's not bitter and angry, just confused.
He believes the entire episode of him being accused of stealing a team jacket which was
caught on video
was not only a gross
misunderstanding
but, with social media, the byproduct of his demise. Surely, someone or some group of people who had the power could have stood up and got all parties together and enabled Shumann to give his side of the story and explain the situation because he deserved that at the very least.
Nobody did. Some who could have, to this day, stood by and did nothing.
Shumann was caught in a deluge of circumstances beyond his control.
"
I never would have imagined being here today in this situation and out of work and my life, my livelihood, my sense of being reduced to all this--it's like a nightmare
."
Shumann took the jacket and returned it to a
Warriors'
PR person
that night
. (I'm not using the name out of protection to the person) but the team had the jacket. Furthermore, Shumann tells me he merely saw the jacket after practice and picked it up out of courtesy to the security guard and all along intended to give it to him. That's it.
Shumann has been in the
Bay Area
for over 40 years; a football player with the
SF 49ers
and began at KGO in 1992 as a sports reporter and weekend anchor and fill-in. Again, his record, as verified by this site, is clean. No issues. No warnings. Nothing. Nada.
Shumann is a family man. A devoted husband and father. A wife. A daughter in college. He's never rocked the boat, any boat for that matter.
"
People both who know me and don't know me have come up to me and offered support. That's what's keeping me together now
."
Railroaded? You betcha.
And more.
#
415MEDIA Exclusive