MONDAY MUNDANE
...yeah, over the weekend
KPIX5
was going completely berserk over their
Nor Cal Emmy
heist --Sorry, but I don't pay much attention to awards where in order to receive one, you have to pay for it. Harsh? Maybe but in-house, shop-talk bravado doesn't move me then again I'm hard to move. When I see good work I'll mention it. I don't need a manufactured award to elicit interest.
*KPIX5: all those Emmys and last place finishes in ALL newscasts during Sweeps which will tell you what management thinks of awards versus ratings. Oh, and all this great work; reporters winning all these awards and then, suddenly out of the blue, the
News Director
decides he's retiring. Yeah, and I'm sure he wants to spend more time with the family. Maybe he's thought about being able to enjoy sculping now.
*
Wayne Freedman
, who I think has over 60 Emmys is so fond of his awards he stuck most of them in his garage.
*By the way, Emmys, even in their golden years, were nothing more than industry ego-satisfaction run amok; viewers don't care about awards as much as the recipients do. Another cold, hard fact.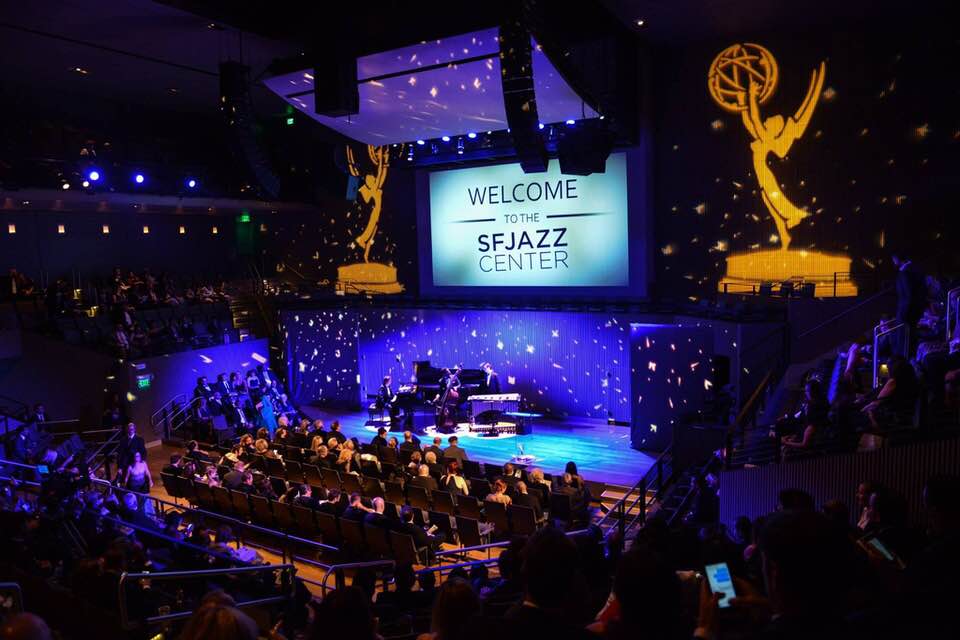 *I consider myself a progressive man; a free thinker not beholden to any party nor influenced by what is politically correct and what is not; I can have an opinion on some issue and if it's unpopular I'll still stick with my feelings.
Case in point,
KTVU
, this past week pairing
Heather Holmes
and
Julie Haener
together; I have my issues with Holmes and I think Haener, as good as she is, is slightly overrated but that's not why I bring them up in this case.
I've always heard you
CANNOT
pair
Two Male Anchors
together, never! Particularly, two white males, it's local TV News heresy yet it's OK to pair
two white, blond women anchors
? I only bring it up because of the hypocrisy of being supposedly gender neutral. Yeah, sure, what BS. Had KTVU paired, say,
Mike Mibach
and
Alex Savidge
, for example, we'd have never heard the end of it.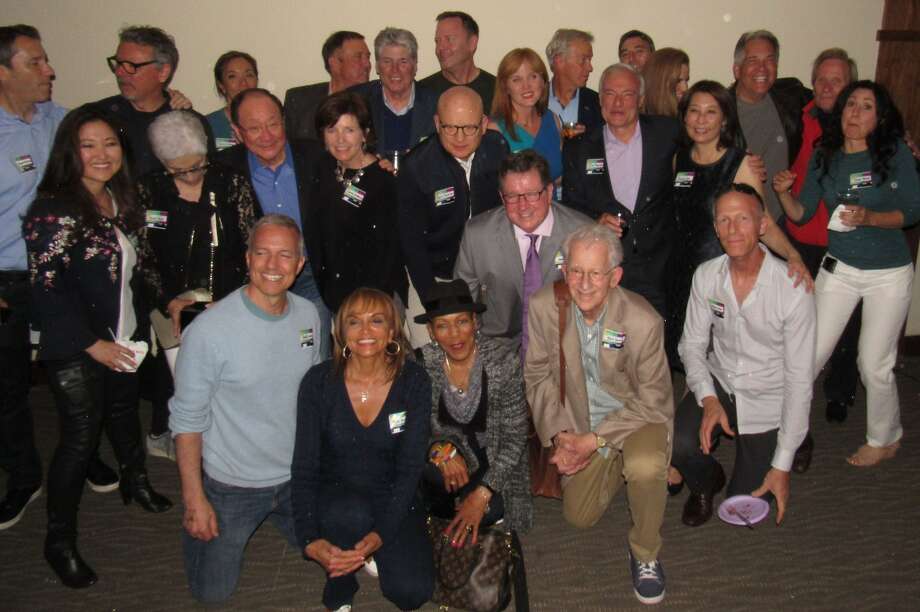 The 2018 KRON Reunion
*The
old KRON
folks had a reunion the other night in the city and a few strong drinks and spicy food broke up what was told to me a chummy gathering of friends that waxed poetically about the good, old days. Coincidently, one notable producer was not invited to the gala nor a certain famous, high-profile sportscaster still working at the
new KRON
. Nor a certain blogger who wrote about various misgivings but overall had a warm memory of the original
KRONvicts
. It's just as well, I'd have been more happy with a French Dip at
Tommy's Joynt
, scene of the very best KRON human foibles way back when.
*So where was
Rita Channon
? Just wondering, because it would have been a nice touch,
KRONvicts
.
*Not a word about the late
Pete Liebengood
, who worked sports on the weekend and co-hosted "
Sports Final
". Humn.
*A fractured mind creates static and chaos in the body and allows mass depression to invade an otherwise, lousy, catastrophic life. It lingers in the heart and makes possible even on sunny days, miserable feelings of loss and rejection. It pains the soul and is fraught with anger, resentment, terminal jadedness and sadness you cannot fathom because the pain is so intense and unforgiving. You do your best to try to wade through it but it traps you like tentacles of an octopus about to pounce on its prey.
Dark days become the normal and crying fits out of nowhere become the norm. The pain, again, is enormous and the idea of waking up and getting out of bed becomes a monumental chore. You try to make it outside in public and worry greatly if you suddenly break down and begin crying and becoming embarrassed and try diligently to hide your face. You suddenly get sad at various scenes of elderly mothers and family bonding together at lunch. You wish you could keep it together but the force of extreme sadness and morose; depression, takes over and you break down and have to deal with it again and again. It has no mercy. It makes you feel like saying crazy things like, "
If their were a god, would god allow this to happen
?" You dread then going out because you're afraid you'll really lose it. Happy families make things worse because, selfishly, maybe, you remember the days of your own happy family and yearn for that time. You're ALONE now. You really can't bear life and often have thoughts that defy logic but they're there. You see professionals and they give you advice but just accomplishing a trifle is too difficult and you feel you're being taken in like the octopuses tentacles. Survival never seemed so difficult and dealing with life was never this hard; your so-called friends disappeared when you needed them the most. Especially those who told you to call anytime day or night and then suddenly were out of sight. Suddenly, life was unbearable and too fragile to comprehend. You were fraught with considering the unthinkable and cried out for help but nobody paid attention. Maybe this was a breaking point and really, how could it be? Was it so bad, so helpless that you had to think about your own mortality? Seriously now, was it really that bad?
A fractured mind is the worst. It does bad things to good people and even bad people with good intentions. It belittles your very existence. It makes you feel squeezed in and levels pain darts you've never experienced until you've experienced this pain. You just hope to get through it.