FRIDAY NOSHING


Stephen Capen
Sarah and Vinnie
*Many a times I get email from you guys asking why I don't cover FM Radio. It's a logical question and my short and simple answer always is,
"what FM radio
?" In the old days there were quite a bit of noted DJ's on FM--people like Stephen Capen, who was both talented and hysterically funny. Capen was a fixture on the old
KSAN
and provided great laughter for Bay Area listeners. Nowadays we're reduced to frauds like "
Sarah and Vinnie
" and mostly innocuous voices on the FM dial that don't have any personality and just play songs. It's a wasteland really.

Steve Aveson
*Yeah,
Sarah and Vinnie
have never excited me. I've tried numerous times to listen and I can't stand the aura. She (
Sarah
) seems to think and act as if she's God's gift to the world --I'm sorry, she comes off as
uber-bitchy
. It's not good radio. He (
Vinnie
) must be the ball-and-chain guy because he acts like a wuss on the radio. Like the guy that hosts sample treats at a Costco tasting. I'll skip the Cheetos and head over for a turkey sandwich.
*
THIS JUST IN
: KRON's
10 PM News
has gone to the crapper, not that it was ever going to challenge
KTVU
but it's just a bland, amateur-hour production that is nothing more than a rebranding of their 6 PM newscast. Plus, anchor
Steve Aveson
seems to think he's become a living
Pete Wilson
. Sorry Stevie but you're nowhere near that talent level and you're just a tad too serious. Lighten up.
*This is the deal with
Ronn Owens
: he comes in around 9: 30 to do his show and is out the door at 11: 55. Ronn is doing his KGO show so he can get out of the house and give his wife, (
Jan Black
) a break. Ronn doesn't give a shit that
KGO
has become the AM radio abyss. It's just a job for him now and poor KGO doesn't have anything new or exciting to offer so they stick with him. (For now)
*How many weather people (on both TV/Radio) said last week that "
we're in for a couple of weeks of sunshine and blue skies--NO rain for the foreseeable future
." Rain is forecast for Saturday and Sunday which only confirms you want accurate weather forecasts? Look out the window.
*Speaking of
Ronnnnnn
, his boring "
R and B Joke Hour
" is soon about to infect the radio airwaves. This is an hour of bland jokes co-hosted by
Mr. Nepotism
himself,
Byron Allen
, eh,
Brian Copeland
.
*
Cheryl Smith
is a publicist in town who sends me a question: "
What's your favorite radio station
?" I tell her
KCSM-FM
--the 24-7 jazz station run on virtually listener donations and
College of San Mateo
subsidies. Now I hear they're having financial problems which is sad because KCSM is a terrific radio station.

Melanie Woodrow
*I've been watching
Melanie Woodrow
a lot on
KGO-TV
and generally like her work. Pretty damn good reporter. Then I hear she's a pain in the ass to deal with so I guess she's a load. Aren't they all?
*As most of you know I'm still trying to figure out where to find a single, sincere, legitimate, 40ish woman out there who wants me not just for my body but my inner soul and sense of humor.
*The latest on that once loving anchor husband and wife team in the morning in San Jose. He's slowly trying to get his life back together after she threw him into the poor house. She's continuing to act like a Play misty for me.
Natasha Zouves
*
Natasha Zouves
update: still has the
Julia Child
voice.
*No,
Kruk and Kuip
have never had meetings with Russia but it's not official yet.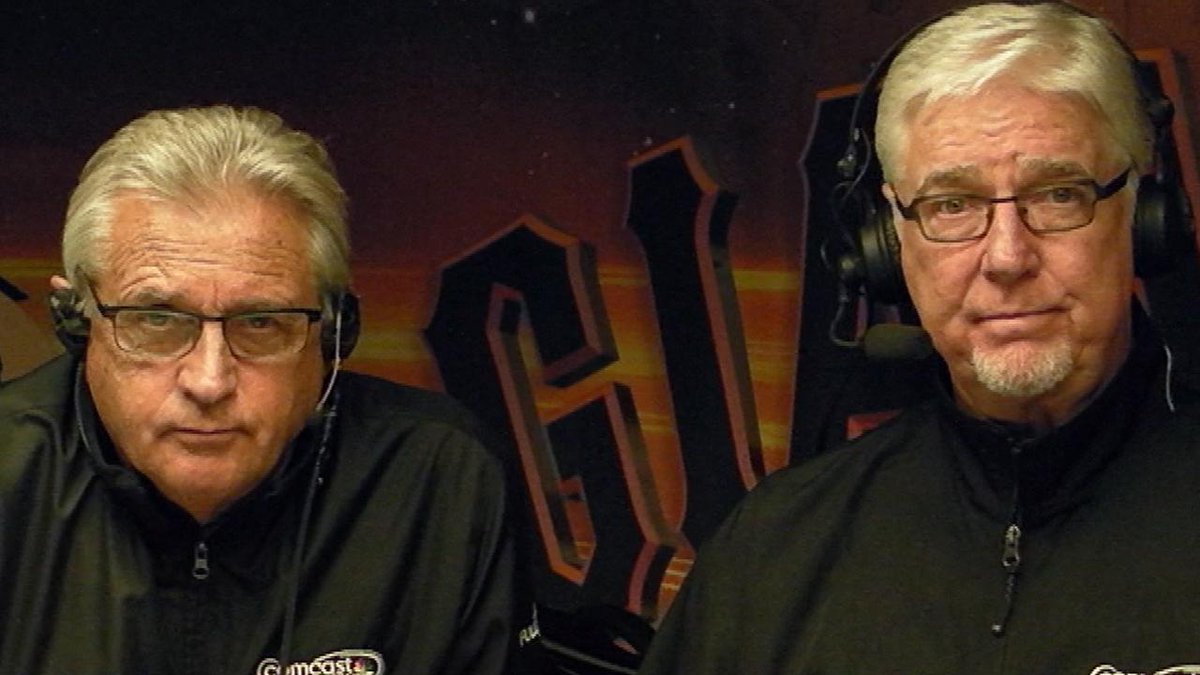 Kruk and Kuip: no meetings with Russia