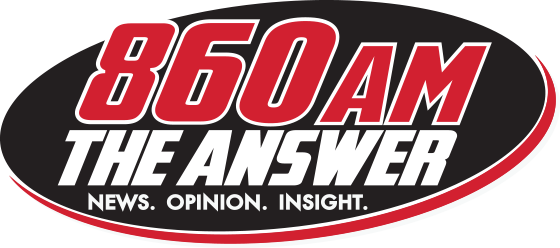 I had to listen to the new radio station,
860 AM
"
The Answer
" (
KTRB
) which wasn't exactly the kind of
answer
I was looking forward to listening to.
860 AM
is nothing more than an ultra-right, conservative to the max with emphasis on uber-tea party ideas and discussion. It's dominated by syndicated and non-local hosts of the usual tripe: lots of blowhard,
Hugh Hewitt
in the morning. A daily slice of "
I-Love-Jesus
" advocate,
Mike Gallagher
, and double blowhard and frequent TV pundit,
Dennis Prager
. So much for variety.
The Answer
is about as forward-thinking as a dirty ashtray. And the fact there's no local show speaks volumes about its owner's (
Salem Broadcasting
) ultimate intention.
Hugh Hewitt
860 AM
has no unique feature. It's a run of the mill AM outpost dominated by a core host of conservative stalwarts with vanilla wafers content. There's nothing exciting, interesting, or entertaining for the ears. Its political bent has nothing to do with its boring and mundane offerings.
The Answer
would be boring even in a Modesto strip mall. There's also a very strong religious undercurrent to this radio station --nothing against religion but this sort of broadcast proselytizing isn't very kosher in my book.
Go ahead and give a listen just be sure to bring some ketchup sauce because this outlet needs a lot of seasoning.