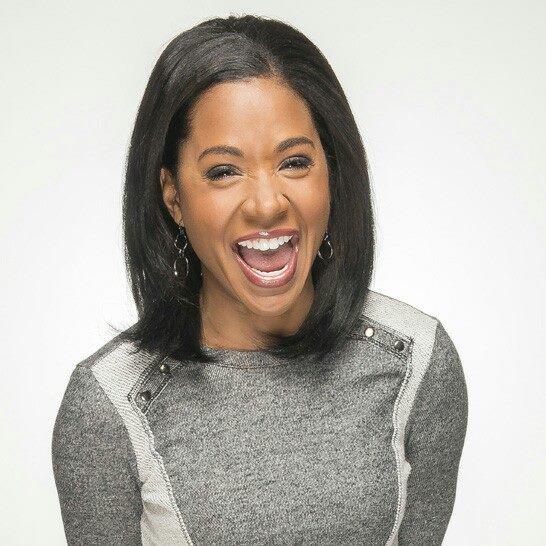 IN THE END,
KEBA ARNOLD
TOLD
KTVU
TO STUFF IT...OR PROBABLY MORE SALTY WORDS...
Her last day
is July 9th.
My
KTVU
spy:
"
It's so sad what this company is doing to the staff. This station use to be of such high standards. Fox, Gregg Kelly GM are bullies. They have no idea how to treat employees, people, or their viewers
."
I was no big fan of Arnold
; I thought she had little camera presence and wasn't ready for prime time. Her voice didn't help matters either.
That said, KTVU apparently treated her like crap; after running promo after promo touting her coming to
Jack London Square
, they (management) then subsequently began to
diminish her
--the end result,
moving her to weekends
. That wasn't the last straw but it most certainly hastened her decision to tell the station she was ready to leave.
In the end,
KTVU looks bad
. Arnold might be damaged goods but will probably find a new suitor. She is, after all, a high-profile, African-American woman who can read a teleprompter quite well even if there's question whether she belongs in a big market or smaller locale like Sacramento.
In the meantime, the craziness that is KTVU; an increasingly weary staff; anchor morale issues; continued embarrassing graphics miscues; and a rank and file embarrassed and overworked amid labor/management discontent permeates 2 Jack London Square.
Arnold is probably not the last big name to depart.
UPDATE: 12: 21 PM PDT
: Arnold
posts on Facebook
; "
I want my life back
."
*Follow me on
Twitter
*
HELP KEEP 415 MEDIA SUSTAINABLE
:
Please click on my Donate button on the right and support 415Media. You don't need to sign up for a PayPal account to make a secure and confidential donation. If you do, you'll SUPPORT the Bay Area's ONLY 24/7 Media Blog.
Thanks for your help.