SOON AFTER FOX AQUIRED
KTVU
I
was asked by the San Jose Merc if there would be any big change of the venerable Oakland station
.
I was wrong.
My feelings were based on two different entities --the editorial leanings of
conservative Fox News Channel
versus the straight business model of
News Corporation
, which owns and runs the
Fox Media
empire.
I told
Chuck Barney
:
"
People should realize that Fox, the network, has nothing to do with the Fox News Channel, which is just one of the many tentacles in Rupert Murdoch's (News Corp.) company," "Initially, at least, I don't think viewers will notice any difference at all. The newscasts will look the same as they did yesterday and the day before."
A KTVU employee agreed with me:
"The reality is that we've been a Fox station for many years and yet the Fox News division has not been an intrusion on our news programming in any shape or form."
In fact, an almost entire transformation has taken place before our very eyes and ears. Not so much editorially speaking, but a definitive look and format has been instituted --some of it works, some of it doesn't.
KTVU, as I've said here many times has become
FOXifed.
What was once a TV News journalistic giant has quickly turned into a broadcast fortress that is nothing like its predecessor; a slight variation of "
Happy Talk
"; more stories; flashier graphics; a huge variation away from local news with more of an emphasis on flair and glare; Many new reporters and anchors,
like this one
.
Frankly, I'm still amazed how much Fox has changed KTVU and in such a short time. While the ratings are still generally good (as they were when Fox took over in October, 2014) KTVU itself is a different breed altogether --so many new reporters; so many new looks and themes;
some of which hardly resembles that of a TV News operation
.
Yes, they've slaughtered the brand. They (Fox) can point to the
great numbers
in the
morning
and at
10 O'clock
--and they're right. But they won't tell you about a significant decrease in viewership. They will not tell you about how the product seems to have marginalized, on all platforms.
*A few days ago
I told you about imminent anchor changes
; it's taking place. I like some of the
new additions
on the anchor desk but I'm still skeptical about other
off-the-air issues
. It has changed the entire culture at KTVU and made for a building filled with unease and massive angst.
*
BIG RUMOR
: Could one of KTVU's
BIGGEST star anchors
be on the outs? It's someone you would never even think was touchable but think again...then again, this person's ouster would have to overcome several roadblocks. You should know more soon.
*
MOVING ON TO OTHER FRONTS
--
*You would think that
Gary Radnich
, the Sports Director of
KRON
(at least in theory); would attend the afternoon
Steph Curry MVP Press Conference in Oakland
, but as usual, Radnich was AWOL probably riding the Bentley in West Portal. Radnich has too much overhead, (he says) to care about such mundane things like Steph Curry.
*Veteran Bay Area FM personality,
Jack Kulp
(late of
KOIT
) has a new gig;
he's co-hosting the new Morning Show on the new 98.1 "The Breeze
." Great for Kulp, a seasoned professional and good guy too.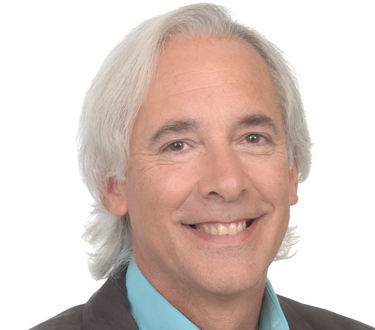 Jack Kulp
*So,
Kenny Choi
was brought in from Hawaii to take over for
Frank Mallicoat
who was brought in to take over for
John Kessler
; seems
KPIX
has no idea what its doing in the morning.
Haven't we been here before?
And pretty soon, Choi will be packing his bags too and they'll bring in some guy from Cleveland.
Is that any way to run a news operation? I guess the answer is yes because the knuckleheads that are responsible for this are still employed.
*So I guess if you talk about your penis every other day and blurt out bathroom humor; giggle like a little girl, you'll get hired by
KNBR
. Way to maintain the company morale,
Justin
. Keep that intuitive hiring strategy going and you'll be the next
Mike McVay
.
*Follow me on
Twitter
#
SUBSCRIBE TO 415 MEDIA!
Help make this
100% independent
and sustainable by becoming a
paid subscriber
;
$25 for a full year
; that's a little over
2 bucks a month
-- you'll have access, 24/7 to the
Bay Area and LA's only Insider Media Site
; Just click on the
PAYPAL icon
on the right side of the blog and become a member. All subscriptions and donations are
COMPLETELY CONFIDENTIAL
and you don't have to be a PayPal member to
SUBSCRIBE
and/or
DONATE.
SPECIAL TODAY: SUBSCRIBE TODAY, HAVE LUNCH WITH ME AT TOMMY'S JOYNT!