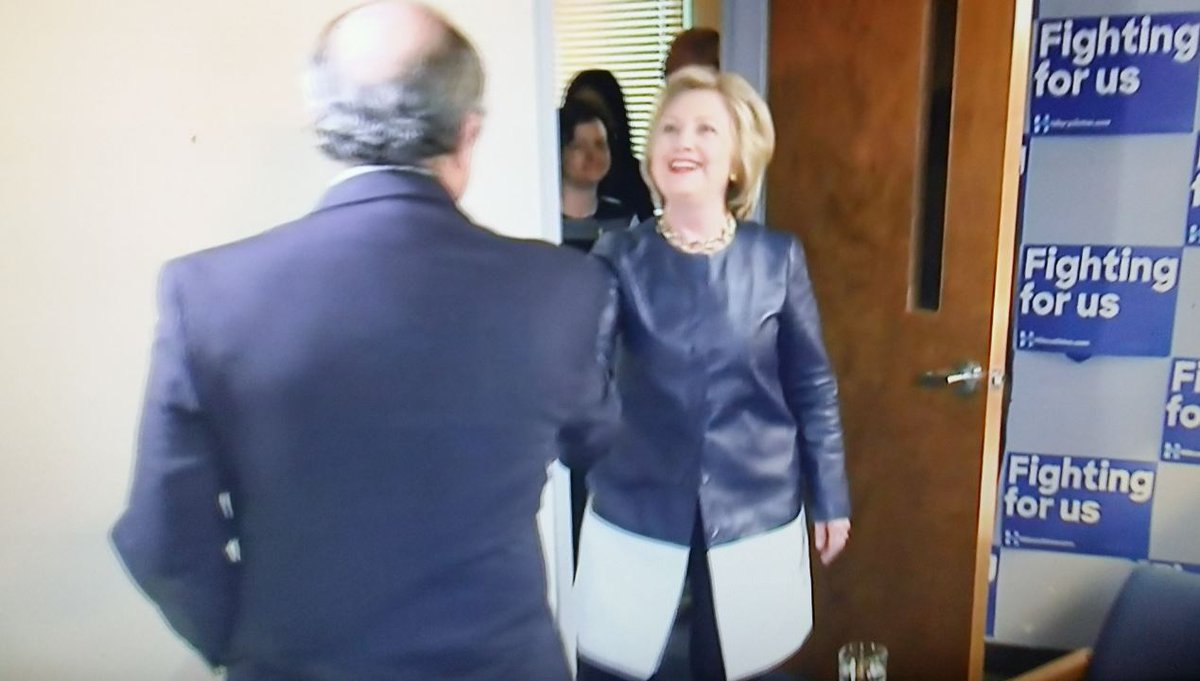 Hillary Clinton greets Phil Matier
Hillary Clinton was campaigning in Oakland Friday
; that's not big news but
this is
...
KPIX
and the
Chronicle
's
Insider Supreme
,
Phil Matier
, scored an
Exclusive Interview
with the presumptive Dem nominee --which is cool for Matier who did a decent job, (I'm told) with
Hillster
--
how did Matier score the Exclu
? Well, let's just say its good to be chummy with
Willie Brown
who knows just about everybody, including
Hillary Clinton
, what a coincidence!
I know Matier is a tough interviewer and no softie whatsoever but I'm betting
this matter
wasn't OKed for questions by Clinton's entourage --just a hunch.