The picture of the
PIX tonsils
standing and smiling is only a cover-up to the
REAL STORY
:
they hate each other's guts!
Alan Martin and Ken Bastida
are AT WAR! A primal feud has been brewing for months between the two and the others are just fighting to get in, do their job and get the hell out.
855 Battery
is a virtual war zone. And don't even think about stepping foot in the bosses office, especially in the morning.
*Key,
KNTV man
: if you insist on screwing that well-known female reporter who
Investigates
--at least do your
stupping
in a better hotel than the
San Jose Fairmont
. There's a lot of cameras at the bar and
415 Media
spies abound.
*Speaking of infidelity,
John Lund
would give up his entire life of telling penis jokes if he could somehow seduce a certain
95. 7
"
The Game
" female associate but that's never gonna happen. For one, she's married, you moron.
*
The Game
has never reached a 2 rating in its five-year existence.
Never
. It's smarter than
KNBR
, sure and it makes money. So what. You'd have to be a damn fool and incompetent
not
to make money in a sports-radio station in a big market; The Game is like a guy with a 790 FICO score with a credit limit of $3000. Just good enough to be relevant; able to buy Marvin's Gardens but can't sniff Park Place.
*Lund: tofu scramble with soy milk infused sprinkles and eggplant ice-cream for desert.
*
Radnich
roaming West Portal; well, that's better than the Tenderloin.
*By the way, there's no love lost for
Greg Papa
and
Damon Bruce
.
*As terrific as
Jim Barnett
is as a basketball color analyst, behind the friendly demeanor is a much-different "
JB
."
*Even if PIX's
Christin Ayers
were to take the
CNN
gig (and now it's 50-50) there's a very good chance she'd stay in the Bay Area which is a plus. My best guess is that the East Bay beauty keeps it here.
*Someone commented "
Rich loves the sistahs
." And so, what's wrong with that? Next.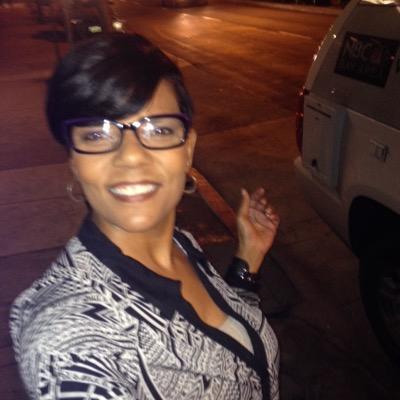 *Someone I thought would definitely go network:
Cheryl Hurd
. Brazen, smart, and tough.
*At
KGO-TV
there's only 3
Black on-air people
. Is there something wrong with that? I dunno, ask
Nick Smith
. Quietly.
*Some, not all, white women reporters and anchors feel like they're
entitled
to their positions...Women reporters and anchors of color have to
WORK
to get their gigs.
*Of course you may disagree with the last assessment but you'd be wrong.
*Have a lovely day.