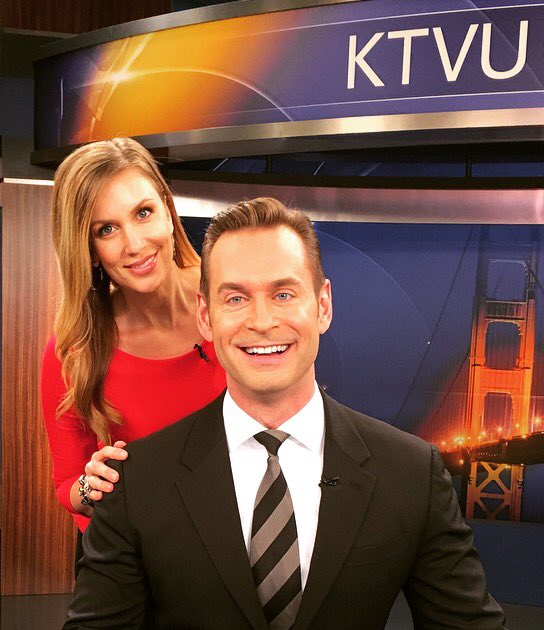 Heather Holmes and Ross Palombo
From my
Fox2
spy: they're still fuming in the
KTVU
newsroom because station suits (read: Fox buttheads) sent human joke,
Ross Palombo
to
Vegas
to cover the
last presidential debate
--No
Rob Roth
or
Tom Vacar
, both senior reporters..and now you know why
Randy Shandobil left Channel 2 much earlier than anticipated
.
*
Heather Holmes
, the station star diva who is telling friends that she wants to be a "
serious TV News journalist
" is being used all over various time slots, much to the chagrin of veteran staffers, including Holmes herself.
Source
: "
they literally don't know where to put her! They just keep moving her here and there.
"
A competent news operation would have someone at the top cease such ridiculous behavior.
I'm not a fan of Holmes; I think she's mostly style over substance and way overrated --that said, if KTVU thinks so highly of her and apparently they do, then they should place her somewhere, maybe 5 o'clock?, and keep her there permanently --but that would require an act of leadership and direction, something foreign at the
Oakland
Fox hen house.