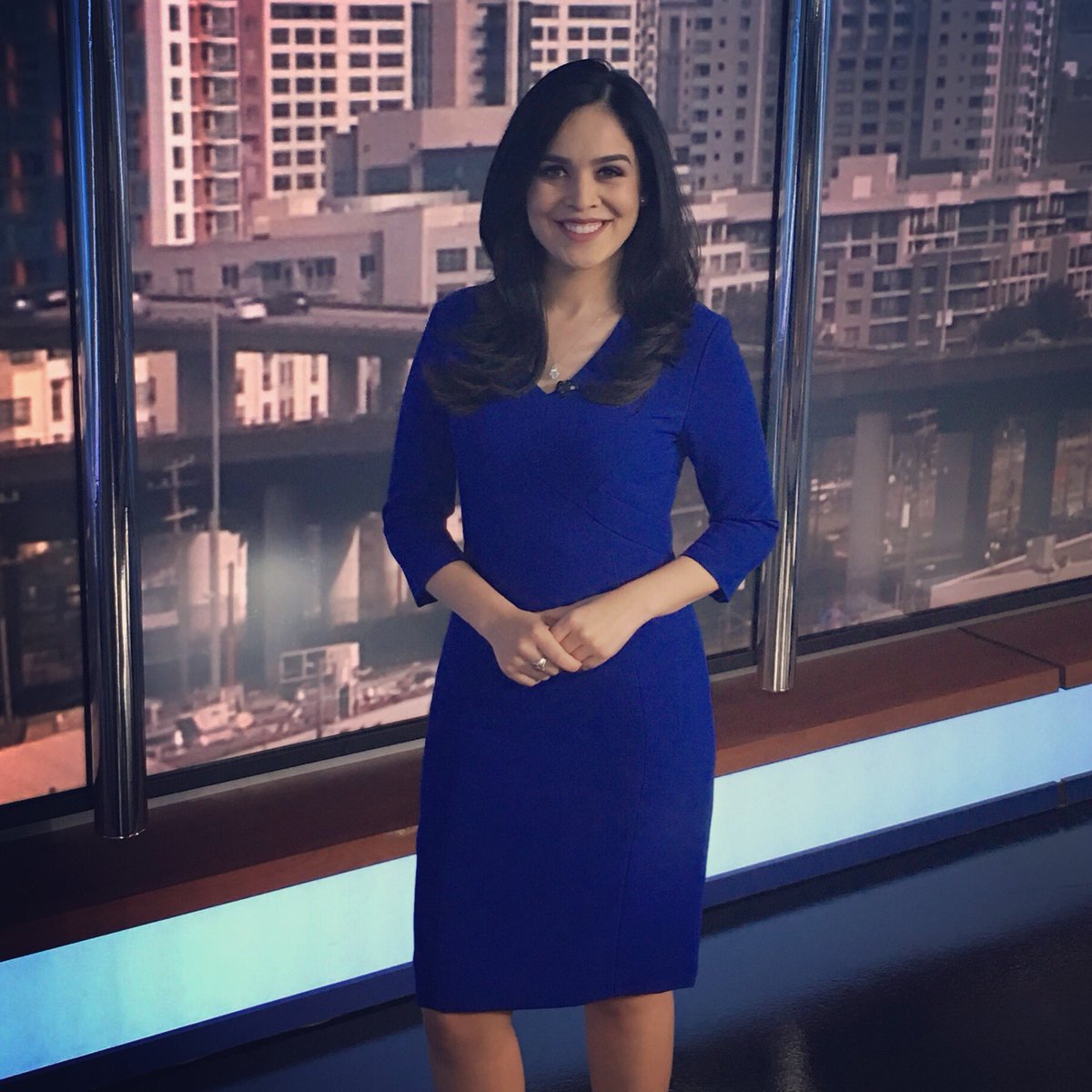 Vianey Arana
SUNDAY MORNING
I woke up to my pre-
Meet The Press
surprise to find the exhilaration of
NBC Bay Area
's Sunday Morning weatherwoman,
Vianey Arana
(pronounced
Vee-A-Nay
) and what a sight to behold.
Ms. Arana's sheer exuberance caught me off guard; cynically, I thought her chirpiness was the usual fake banter so often seen on local TV News.
Not so with Arana who sounded and looked comfortable on the air and offered up a professional forecast mixed with straightforward style and mostly concise information. She looked rather at ease; nice and comfortable.
I'm surprised I just found Arana; she's been at
KNTV
for almost two years via
El Paso
,
Texas'
KTSM
, the
NBC
station there. She also won
Miss California Latina in 2013
; I suppose in today's environment, that's a check on the resume.
I watched a confident young woman; happy to be on the air and providing just enough vigor and excitement on an otherwise lazy Sunday morning. She's refreshing and relaxed. Nice too.
In short, Ms. Arana caught my attention. Yes, of course, she's pleasant to look at; TV is a visual medium --there's nothing wrong saying the young woman looks terrific but I loved her enthusiasm and demeanor. It's all a matter of taste, I know, and I say
Vianey Arana
is an up-and-coming star at San Jose's NBC O and O.