TUESDAY NOSH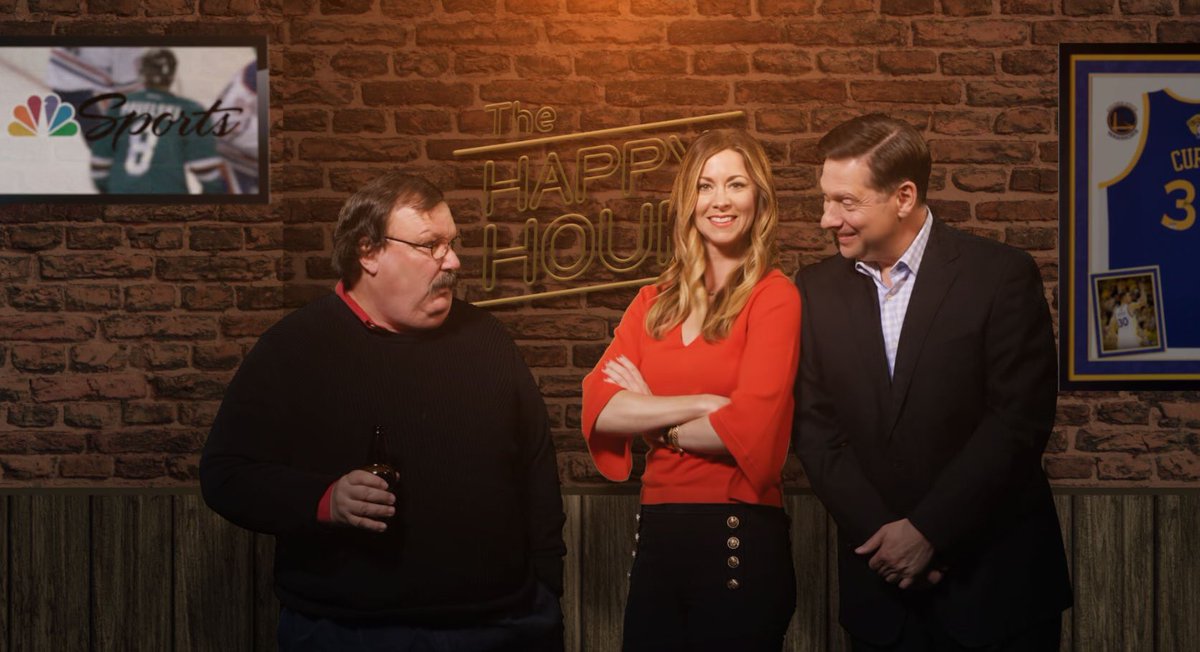 *I'M not piling on
Greg Papa
. I like Greg quite a bit and he does his homework and is about as polished a sports broadcaster there is; that said, his personality has changed; he's become downright boorish and unpleasant to work around. I don't know
Kelli Johnson
but they seem to be on a collision course which A., doesn't help a show that is already sinking, and B. only further fuels the word that Greg is difficult to work with. On the other hand, she (Johnson) seems to think that over-talking him (Papa) looks good on TV when it comes off as amateurish and bad. A good director would buy the two lunch and work out the kinks but good directors are not that good when they're being paid peanuts.
And then there's impish
Ray Ratto
who somehow has convinced decision makers that eternal
Mr. Curmudgeon
comes across as cute. Ratto knows his sports, I'll give him that but his shtick was lousy years ago and people are tired of the grumpy asshole persona; Ratto thinks he's the
Pope on Easter Sunday
lecturing the masses only the Pope has better numbers and is a bit more happier.
*
Jon Miller
is a Hall-of-Fame broadcaster; he's totally legit and still has terrific broadcast technique but, (this is a broken record) Miller sometimes thinks he's bigger than the broadcast...on Saturday night I was driving home from a function and it was well past 8; I figured the
Giants
game was in extra innings because the game started at 3 o'clock. I wanted to know that but I also wanted
TO KNOW THE SCORE!!
I counted; it was a good five minutes before Miller gave the score and that was only because the inning ended and he finally provided the info, hallelujah! Lon Simmons once said you can never give the score too many times;
Ken Korach
always gives the score almost every two minutes. Miller is a fine storyteller and still has the basics down; I'm not knocking him I just wish he'd pay more attention to the game and provide the basics. Jon, other than that, you're great.
*If
Mark Ibanez
hasn't signed a
new contract extension
at
KTVU
by now then he's very close --Ibanez will mark 40 years at
Jack London Square
this fall.
The Sporting Life
is safe for another three years or so.
*Yeah, that window ad that runs every minute on
KCBS
is a pain in the tuchas --but has some really stiff competition:
1.
Texas Superfood
: Oh, just stop.
2.
KCBS
'
Cheryl Raines
and her annoying work-out spiel.
3. "
Dinovite
" --it has caused me to pull over and stick my head out the window and scream uncontrollably.
4. The
Crime Dog
and
Joy Behar PSA
that plays so many times asking me to meet my neighbors; I have and they still hate me.
5.
Steve Moskowitz
--
oy vey
. Worse than an audit and you Stevie, get a better toupee
*Speaking of Greg Papa, it's a virtual certainity that he'll continue to broadcast the
Raiders
when they play in Vegas --
Mark Davis
, son of the late
Al Davis
, likes Papa as did Al --It's only an hour flight from the Bay Area to Vegas so Papa will continue to do his Bay Area radio show and
NBC
gig; and believe me, he needs the money.
*The
Bob Fitzgerald
-
Jim Barnett
combo on
Warriors
' cable broadcasts are still very good. Barnett is excellent as has been mentioned many times on various media sites; I just wished Barnett would be a little more engaging off the air. As for Fitzgerald, he's far more superior on TV than he is on radio where his eternal smarm and "
hey, I'm an asshole and I know everything
" persona makes him sound like the jerk he can be. Fitzgerald was the kid in high school who sat in the front row and told the teacher the guy sitting next to him was copying his test answers.
*
95.7 FM
'
The Game
' --the all-sports FM outlet current template:
Raiders lame duck status
(try selling ads for that block); the A's who have a tepid following at best; the Warriors-- but the
NBA
on radio is no sure fire winner.
Which has led to rumors that
Entercom
entertain the idea of a format change; I doubt that but don't rule out a hybrid mix of sports
and
news/pop culture hosts. You can't continue to run an FM station that can't break out of the 1-plus ratings. Yeah, it makes money but hardly anyone is listening.
*Embarrassing moment on the
Giants' Opening Day broadcast on KNBR
: a five-minute on-air statement by a computerized voice required by the court that
Cumulus
broadcast a statement to its creditors on the impending
Bankruptcy proceedings
. Ouch.
I'm sure
Lew Dickey
was sobbing in the Bahamas with some of the millions of bonus money he siphoned off to have endless margaritas with his girlfriends on the yacht.
*
Frank Somerville
: currently the highest-paid Bay Area anchor ($615K a year) --on the future horizon,
KGO
's
Dan Ashley
will exceed that number and come close to seven figures, trust me.
*
Nice guys finish first:
Michael Finney
. Smooth, sincere, genuine, and a terrific
Consumer Reporter/Anchor
to boot. Finney has helped literally hundreds of folks who got ripped off by unscrupulous businesses --credit card fraud victims; bank incidents; IRS threats; computer issues -etc. Several of Finney's victims are elderly people.
Finney has a large staff at KGO who answer the phones; email; and good for him and KGO for its commitment to those who have been ripped off and have no place to go.
I get constant e-mail from folks who tell me Finney personally called them to check on the status of their beef(s). No, not everyone is served because it would be impossible to answer the thousands of emails and phone calls KGO/Finney gets but he does his best.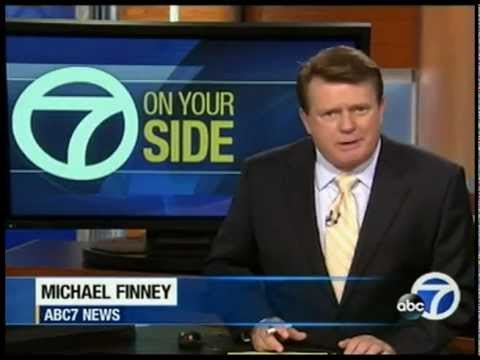 That's good enough for me.
*
We survive; actually
I survive
mostly on
DONATIONS
and
SUBSCRIPTIONS
and a very limited advertising budget;
PLEASE HELP NOW
.
*
SUPPORT 415 MEDIA! Please click on my Donate button and contribute to 415Media.
You don't need to sign up for a PayPal account to make a secure and confidential donation. If you do, I'll be grateful and I'll be sure to say so by private email or call.