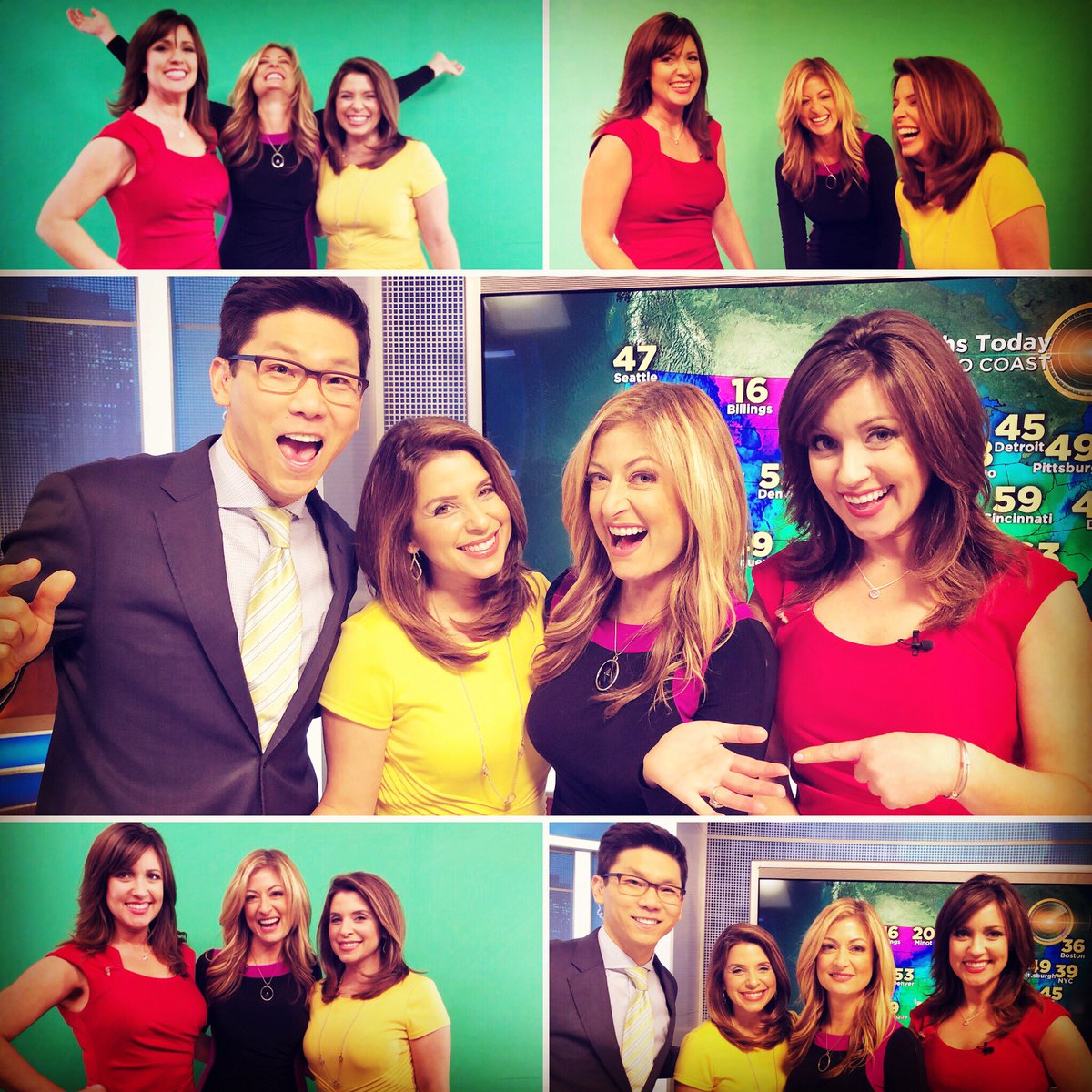 HEY, IT'S JUST A WACKY TIME
ON THE
KPIX5
Morning Extravaganza
!
Kenny Choi
has a pulse!
Michelle Griego
hasn't thrown anyone under the bus in the last three days!
Neda Iranpour
bought some cough drops! And
Jaclyn Dunn
has stopped looking at potential plastic surgeons!
TV News in the morning at its journalistic finest!
*
Dan Noyes
,
KGO
's one-man band when it comes to
Investigative Reporting
--The
ITeam scored a big time Exclusive
with news that that victim in the Tesla crash had complained about the autopilot which was at the center of the crash.
Noyes does have a producer but is largely his own content provider and distributor and doesn't have the luxury of more staff and personnel to help out on his assignments. But get this: Noyes gets the big scoops nonetheless and manages to outdo the
competition
who might have splashy promos but fail to get the big stories.
*Rule One for
KTVU
's
Sal Castaneda
: Never post a picture on social media of a giddy, pretty gal who is not your wife.
*Dear
Fallon Smith
: I'm sure you mean well and can pronounce the names correctly of various Bay Area sports teams but you sound like
Mr. Bill from Saturday Night Live
--look, I know you have no control over the voice but try to drink more coffee and soften up the
Nordstrom Rack
fashion detail, everything else is just fine and dandy.
*Hey Look, it's the
Foodie Chap
and
Ben Fong Torres
--I'd say birds of a feather ...but you beat me to it.
By the way, BFT is about to pen his
Sunday Chron
pinkie with the 5345th mention of the
Bay Area Radio Hall of Fame
inductee--latest being the night janitor at
KSFO
.
NEWS, NOTES & COMMENTS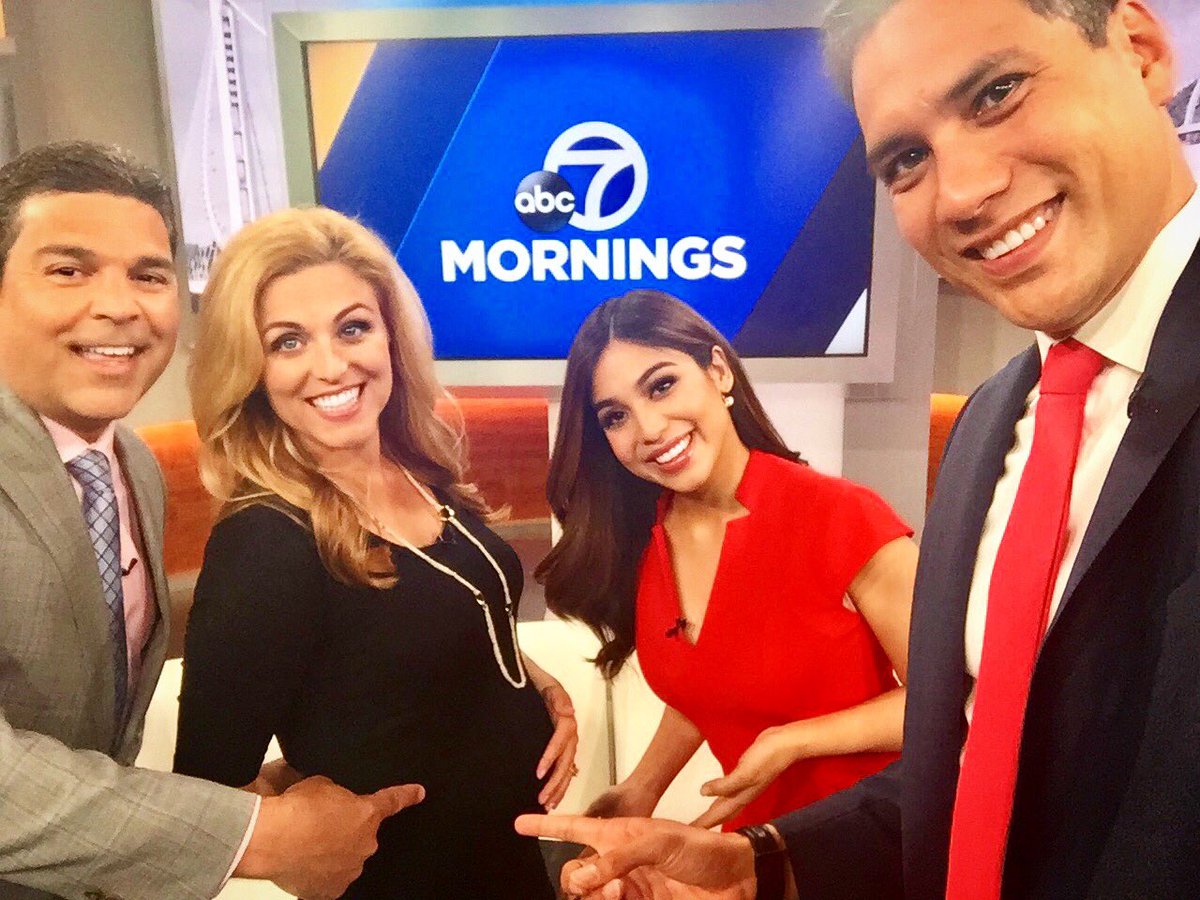 Notice the length of the
Giants
' pre and post game shows are noticeably less inundated with commercials? That's what a
near-100 loss season
will do to your clients on radio...The yahoo who programs
KGO Radio
still doesn't have a clue; while the
Trump/Michael Cohen/FBI/Mueller
probe widens and deepens and becomes daily fodder on the Internet and talk show, schmuck Mike Anthony is preaching, "
stick to the 7 F's
!!" Yeah Mike, great managing. While the first missile chucks
Syria
Mike's browned-nosed
Ethan Bear-MAN
! will be discussing the pros and cons of wheat germ...
Peter Finch
on
KCBS
overnight. Lovely, what's next?
Scoop Nisker
filling in for Jeff Bell on PM drive (which wouldn't be that bad a deal)...Is the cover of
SFGate.com
a news site of an affiliate of
Zillow
? Just asking...Acknowledging the obvious: when
Radnich
is off the show,
Larry Krueger
can't conduct the orchestra. Sure, Gary is not the old Gary but he's still better than
KNBR
's
Uber
drivers and assorted jocks that got dumped early by the
Giants
and
Niners.
...A "
Mr. Bill
" reference complete with video, you're welcome..."
Murph and Mac
": more
dude
mentions than the detention center of a Walnut Creek high school Friday afternoon..."
Powlie
" had an orgasm! Big sale at
Walmart
on
Grateful Dead
blankets!
DUDE!
!...Not to be outdone by the party-hearty folks at
PIX
, the morning
Donnie and Marie
players at
ABC7
wanted to show their own journalistic acumen. In fact,
Reggie Aqui
, is going rogue: he wants to interview
Michael Cohen
; no, nothing about
Trump
; more, "
Who does your hair
?!...
Heather Holmes
has definitely toned down the late-night, Marina club look, ok, props Heather now if only you could ad-lib and not have earie characteristics of a modern-day, "
Play Misty For Me
" woman...The people who watch
4 PM newscasts
generally are probably the same people who just love "
Wheel of Fortune
" and hate "
Jeopardy
."...
Stock down
:
PIX
's
Christian Ayers;
not so long ago a star now relegated to covering fires in
Fremont
...
Stock down
:
Joe Vasquez
; what, did
Rosenheim
consign you to the
Antioch
bureau? Lighten up!...
Melissa Caen
Update
: Denies rumors of screaming in newsroom: "
I gotta London Breed exclu, I gotta London Breed exclu!
!...Melissa is very skilled and special as KPIX's political reporter; just the other day she asked
Gavin Newsom
, "
how much gel do you put on your hair each day
?"...
Ama Daetz
: if
Halle Berry
was a news anchor, sort of...OK, ok,
KRON
traffic anchor and
occasional
reader of
415 MEDIA
,
Robin Winston
; in spite of your frequent anonymous comments here I would still take you out for dinner at
Tommy's Joynt
and perhaps recite romantic poetry to you because I'm a very sensitive man and admire your candor and respect your journalistic acumen...Winston's beauty has some of the women journalists at KRON on edge: just the other day,
Darya Folsom
confronted her and threatened she'd dress up as
Annie Hong
...
Steve Aveson
is leaving KRON in the next few weeks (his contract wasn't renewed) but right after he was given the news allegedly he began shouting, "
Hey, Pero, had you given me time, I could have been the white Dave Clark
!"..
.KTVU Update
: another six cameras makes it a clean 60! Gees, is it a TV station or the lobby at Terminal One at
SFO
!
FINALLY...
*If you are kind enough to make a $10 pledge to my 415 MEDIA site, I will call you directly and sing a little Lou Rawls or Anita Baker or Sinatra to you --complete with picture phone (Face Time) and virtual wine to boot, I'm dead serious or seriously dead, depending on your mood.
Simply click on the Pay Pal Icon on the right side of the blog and follow instruction; it takes only a minute and you'll help support the Bay Area's only 24/7 daily media blog dedicated to those who love to read about TV and Radio and who daydream about Sylvia Chase.