WHY DO ANCHORS GET PAID A LOT
? Because they're worth it. And Local TV News brings in lots of revenue to stations that can't have enough news to report.
That's why you see stations have newscasts at 4 PM (although those are least watched)
Frank Somerville
,
Dan Ashley
and
Ken Bastida
are all six-figure earners but as I mentioned Monday, they still are miles away from what
Van Amburg
,
Dave McElhatton
and
Dennis Richmond
earned.
*Speaking of old anchor pairings that I loved: Richmond and
Elaine Corral
.
*This has been rumored off and on for years and is once again making the rounds:
KGO
's
Larry Beil
wants to return to his native
Hawaii
and be a big fish in a little pond.
If that were to happen KGO would need a #1 sports anchor. Guess who's contract is up in March at
KTVU
?
Mark Ibanez
wants to work for another three years, I hear, and why wouldn't he; he's at the top of his game. If KTVU doesn't re-up Ibanez sooner rather than later, then KGO might make a run at the 40-year veteran. Ibanez, began working at KTVU in 1979. Wow.
*Meanwhile, there's nothing new on the
Jessica Aguirre
front; her contract at
KNTV
(
NBC Bay Area
) is up in March and she still hasn't been re-upped.
NBC
could rethink its strategy and re-sign Aguirre; especially since their pursuit of
Carolyn Johnson
appears to be in limbo (looks like Johnson wants to stay in LA) We'll know soon enough.
*
Mindi Bach's
ouster at
Comcast
, as I stated Monday, won't be their only pink slip. Lots of nervous folks at the local sports cable network.
*
Greg Papa
has been noticeably absent from his TV and radio gigs; the reason?
415 Media
has learned Papa is battling vertigo. We wish him well.
*
Sports-talk radio stations should stick to sports because many of their hosts think they're lawyers and don't know the law. Callers too, not all mind you but just enough. Which is why the only guy I watch and listen on that
49ers player's legal issues
is KTVU's ace attorney,
Michael Cardoza.
*
Yes, I've been critical (duh!) of KTVU GM,
Gregg Kelley
, but numbers don't lie.
Channel 2's
numbers are still dominant
so Kelley, I guess, can leave the office as early as he wants too; just deal with the cameras a little bit, Gregg.
*No, you don't have to giggle and cackle and mug the camera; my issue with
KRON
's
Steve Aveson
is that he comes off as wooden and pompous. Lightening up with a casual wink and smile is not an Aveson virtue.
*
KCBS
sent its reporter,
Jenna Lane
, to do a story; a long one at that; about guys and gals who dress up as lumberjacks and throw axes in a local bar. Gees, I hope this is not the beginning of a trend.
*Speaking of annoying things at KCBS, do I have to hear "
contact Edith Rivera
" PSA's every five minutes?
*
I REPEAT: KQED
, worth in the $500M range give or take a million, has
PLEDGE breaks
on a DAILY basis, radio and TV.
So, I'm not at all embarrassed to ask you, my readers, and others who like 415 Media to shell out a few bucks (or more) so you can read the Bay Area's ONLY 24/7 Independent Media Blog. Besides, I'm more entertaining than most of KQED, including
Masterpiece Theatre
.
You can make a donation to keep this site up and running and sustainable by clicking on the Pay Pal "
donate
" icon on the right side of the blog and follow the prompters. It's that easy and yes, I will personally call and/or e-mail you my thanks.
PLEASE,
SUPPORT 415 MEDIA
.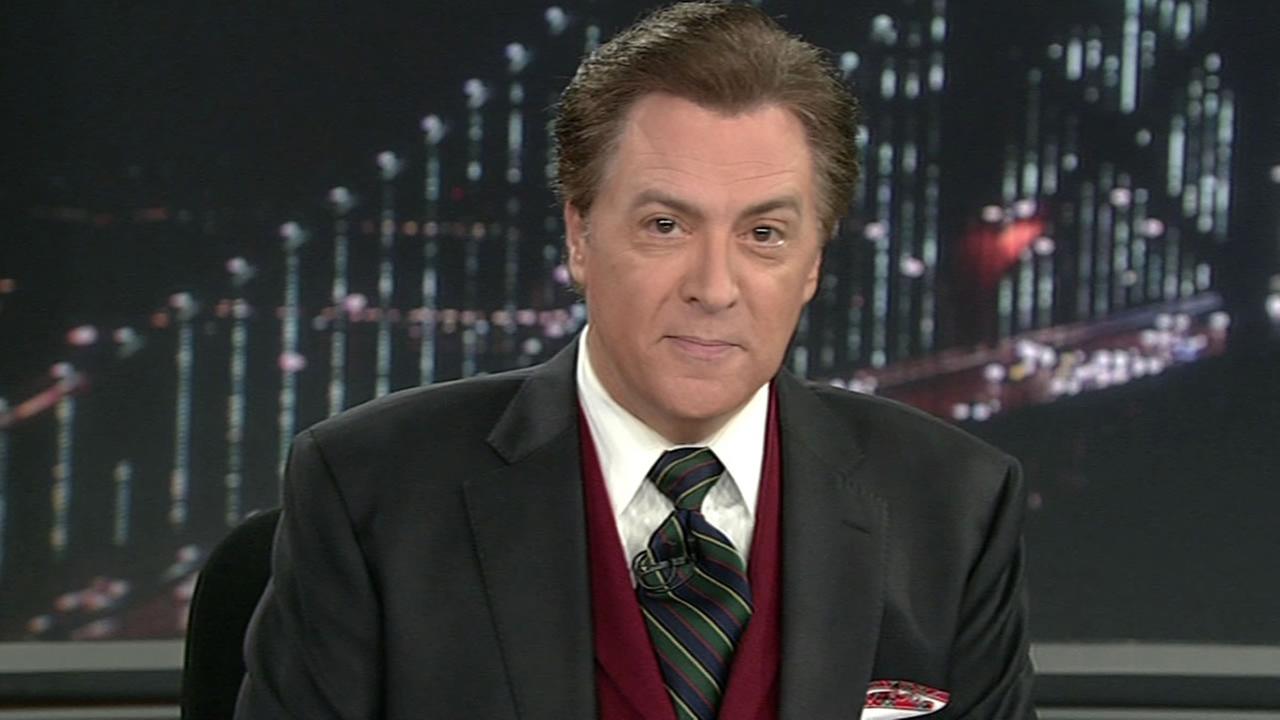 *This is why I'm a
Dan Ashley
believer; the guy works his ass off and is consistent. Consistently good, which is a rarity in today's marginalized TV News business.
*
Dion Lim
update: much improved. Your feedback, as well as mine is read, believe me.
*Stock up:
Kristen Sze
. Ditto
Raj Mathai
.
*Have you noticed the lack of ads lately on
KNBR
? Which, what a coincidence,
Lee Hammer
is now running ads basically asking companies to have a bagel and coffee with him and buy time on the station.
*OK,
Stan the commenter
, has once again pissed off a lot of you readers and fans of this site; so, here's the deal: Stan, take a breather, chill a little. You overdo your act and although you crack me up from time to time hogging the comments section and trolling endlessly, takes its toll. I'm not banning you just asking you to lighten up; get a couple burgers at Val's and take a vacation.
*
Michael Savage
lit up the place the other night at
Alioto's
on the wharf which is still my favorite restaurant in the city. Old-school
San Francisco
and the best clam chowder I've ever eaten. No, I wasn't comped. My female media stalker,
Jerilyn Toe,
bought me dinner.
*I'm not a foodie chap yet but my agent,
Skip McBastard
, says I have great potential.
*Hey, I know this is semi-sacrilegious; I've tried to watch the Olympics and can't get into it. I'm not alone.
*
Sara Sidner
was offered the world (sort of) to come back to KTVU (so the story goes) but decided to stay at
CNN
because she digs her beat, which varies day to day. Furthermore, she's only an hour plane ride away from SF.
*
By the way, I write, edit, produce, this blog. I do the heavy lifting; a one-man show; have to pay my cell and groceries in addition to caring for a loved one. That requires time, and yes, money.
You want content and entertainment. Then step to the plate and contribute. If I could just break even I'd be content.
Oh, how much do you pay for cable? $300 a month. A $25 one-year contribution (donation) --2 bucks a month; 50 cents a week; and you get Bay Area media news and blues; scoops too. Now that's a bargain. I might even sing some Sinatra for you if you're lucky.
*I
know I'm in the minority of this but I can't stand KQED's insufferable, "
Check Please
"; talk about elite, pompous, erudite yentas and schmucks acting like a bunch of
Marin
yuppies with attitudes and who like lousy food and overpriced restaurants.
*Supposedly,
Matt Lauer
, was spotted coming out of
Tadich
the other night with a very young brunette --good thing they don't have female waiters there.