Stan Bunger
DON'T INVITE
STAN BUNGER
and
JON BRISTOW
to dinner. The two
KCBS
anchors are at war, and we do mean, war, a 1-2 egofest that seems to be getting more heated by the day.
We told you
that the veteran Bunger and ex-KGO tonsil, Bristow were already at odds not so long ago. Notice that both have never co- anchored together and there's evidence that the pair nearly came to blows at a back office not too long ago. Why? Territoriality, for one.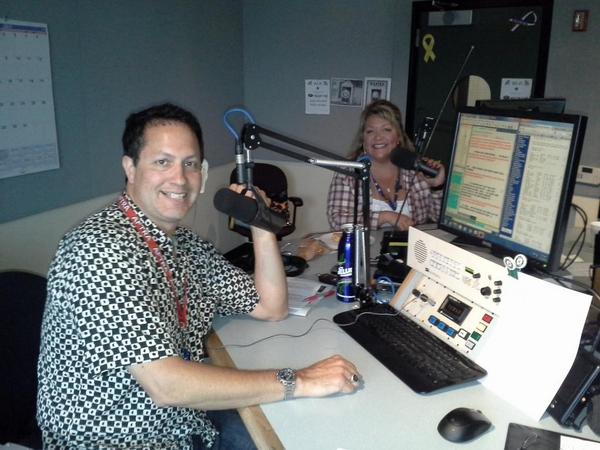 Jon Bristow with Jennifer Jones-Lee at KGO
Bunger recently signed a contract extension (about three years) and is adamant that he's not retiring anytime soon. Bristow, a favorite of ex-big suit,
Jack Swanson
, and who has been filling in all over the KCBS airwaves is an odds-on favorite to take Bunger's spot once the Alameda resident retires. That has Bunger royally pissed off. He apparently, says a local broadcast source, is peeved over Bristow's growing influence at KCBS and open yearning for a Morning Drive gig once Bunger leaves.
"
Stan is upset for what he believes is some BS behavior by Bristow. He knows he's 'Jack's guy but he's got a job to do and that Bristow is spreading his wings too fast and furious
," said the source.
Furthermore, Bunger is said to be wary of the impending
Entercom
takeover of
CBS Radio
(including KCBS) with rumored layoffs and cuts to staff are looming.
Hey Bristow: my advice, stay away from Bunger.