SHE WAS IN HER PRIME
...at KTVU,
Elaine Corral
--we met at the
Emeryville Dennys
after a last night out. Immediate chemistry. Lots of giggling, small talk, she made goo-goo eyes at me before easing off into the moonlit skies of Powell and Christie. She loved me, I'm pretty sure; then again, she looked happier in the parking lot later on --I sensed failure when my last sight of her was when she was high-fiving the security guards
.
Wendy Tokuda
*Wendy Tokuda: Wendy and I were confident pals. She liked my arrogance but it wasn't only that--I told her things she didn't want to hear but she trusted my influence and said that I galvanized her in compromising situations. No, it wasn't really that; it was just that I never teased her about her father-in-law's gig as a game show host. It would have been easy to ask "Wenster" if she had a "thimble in her purse" but I never went there. She was nuts about me but hubby prevailed --as he should have.
Kate Kelly
:
KK
had a secret crush on me; one time she whispered in my ear that we should have early evening cocktails at the
Van Ness Ave Holiday Inn
. I was nervous at first because I made it clear that I was seeing another woman and that this was "strictly business." She agreed and said she just wanted to be friends. We had a steamy night at the bar --she ordered a Ramos Fizz --I had a glass of cheap merlot --I spent an hour talking about Richmond live shots. She started giggling. Again. Secretly, I think she loved me but I'll never know.
*Marcia Brandwynne: Marcia always had the hots for me but she was over the top. I told her countless times that I was only comfortable being "friends." I think the night that it got out of hand was a late Wednesday when she was done with the 10 and we met at a cheap motel bar in Jack London Square. She was dressed in a conservative black suit with pumps --I ordered some PBR and she gave me the bird. Like I said, I only wanted to be friends. That said, Marcia was a champion. Even through this turbulence we had much respect for one another. Love can be troubling.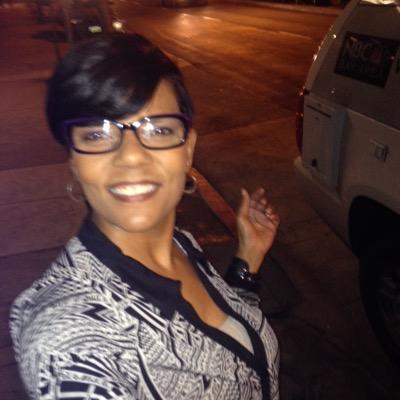 *
Cheryl Hurd
: Cheryl has always been nuts about me. She's married. It's crazy. One evening while I nibbling some cheese fish at the Berkeley Motor Lodge, she interrupted my table and said she had daydreamed about me. "Huh?!! Are u kidding,
Hurdster
?" I asked. She said it wasn't so much love but rather "you were so cute when you sang that Charlie Pride song to me." I didn't remember but that didn't matter. It made a mark on her. Could you blame her? I thought so.
*
Thuy Vu
: She is deeply, madly in love with me. I think it really hit home the night we had triscuits and cheese in bed. Nothing happened. I told her being that I was Jewish, there was this chemistry with Asian women but I wasn't ready yet --plus she met this man from Montreal and told me that I was "
second in command
." Although clearly angry, I was relieved too. She apologized and told me it wasn't rejection but respect. I told her no apology needed. Love means never having to say you're sorry.
*
Belva Davis
: Belva, and I
RESPECT
this woman so much, was adamant that we could have this "special relationship"--I agreed. Nothing romantic at all which at first I balked but soon relented. I tried everything but to no avail. She was touched and humbled when I sang to her the "
Double Dutch Bus
" song. I only do that for VIP women.