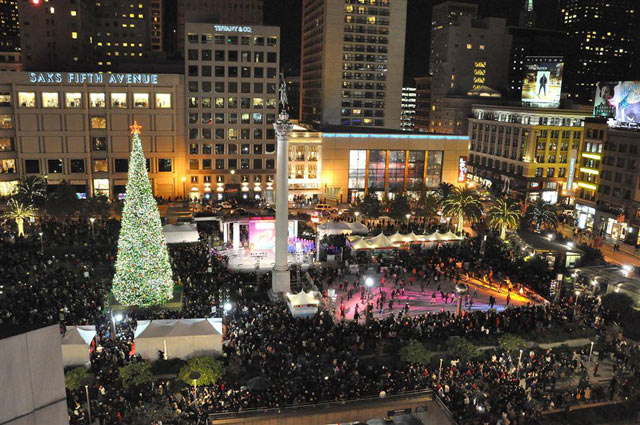 A
SAGE MEDIA Exec
had a perfect take on
KQED
telling
415 MEDIA
:
"
The TV side is overstaffed --I don't know about radio; there is next to no live programming produced locally on KQED, when compared to local broadcast network affiliates, yet Local 51 NABET convinced KQED that they needed to hire more people.
KQED has more employees on the TV side than KGO, KRON, KNTV, KTVU or KPIX, yet do less than a quarter of the workload, and for substantially more than the union contracts of all those stations listed.
KQED is a gilded fatted calf, and those with brains stay quiet as to not upset the apple cart lest be exposed as goldbrickers. Some have been there so long they couldn't function in a real broadcast environment if the Trust that KQED is held would be forced to show financials, or if the donors ever wised up and realized they are being taken to the cleaners
."
Frankly, I don't watch KQED anymore. Why bother? Where's the local shows other than a news program and a restaurant review show. Where's the local late night entertainment program? Where's the local variety show? Remember when, in the old days, KQED used to run Alex Bennett's comedy shows? And that's when they had a fourth of the revenue they have today.
So now, KQED is a cash cow that keeps most of its cash in the bank; offers few local original programs; has more management than labor and rewards its staff by hiring more mangers --how swell.
*I ASKED FOR YOUR HELP the other day.
We need PAID subscribers
!
It's tough.
I hate to harp on donations but it is what it is. Without it I'm mush.
I know it's the holiday season but if you like
415 Media
then do this:
I need25 PAID subscribers
($25 a year) today and we're home free and REPEAT:
NO More Pledge Breaks for the rest of the month.
You may also make a donation too. Some of you have already donated and I thank you.
TO SUBSCRIBE
: Simply
click on the Pay Pal Icon
on the right and make your contribution --it is 100% confidential and you don't have to have a Pay Pal Account to make your donation.
I will
PERSONALLY
e-mail and/or call you
THANKING YOU
for your SUBSCRIPTION/DONATION.