Roger Ailes
IS there a
Roger Ailes
-like figure in Bay Area TV News? The one that
repeatedly, allegedly, forced himself on various female figures
at
Fox News
,
including the latest one
? Well, duh!
Do cows moo
?
We are investigating and will get back with the lowdown soon.
*
Roqui Theus
is quite pleasant to look at and frankly, innocuous traffic reports isn't all that big a deal.

Roqui Theus
That said, Theus is still woefully out of place on PIX's woeful
Morning Show
. She constantly mispronounces names of highways and roads and clearly is out of her element. She also regularly flubs her lines and obviously needs a lot more time and seasoning.
As I pointed out last week
, Theus could be something special --really, a dynamic personality (OK, maybe I'm being too optimistic); had she been given a fair amount of prep time and rehearsal, but she's been thrust onto the set and thrown to the wolves, ill-prepared to broadcast a decent, cogent traffic report.
Frankly, it's embarrassing to watch. That said, I'll still take a look now and then.
*Speaking of the morning show on
KPIX
, it's rather non-surprising that they use old footage of their old weather forecasts, like today (Tuesday at 8: 42 and 8: 30 earlier--
the.exact.same.weather.report.
by still-breathless and giddy,
Roberta Gonzales
.
Roberta Gonzales
Like the blue dress though.
*It's not that
KTVU
's hideously awful morning enterprises "
MO2
" and extra awful later, "
The Nine
" are that pathetic. They clearly are.
It's the blatant phoniness and insincerity foisted on the viewers by KTVU's fake players like
Mike Mibach
and
Gasia Mikaelian
, prime instigators of the prolific fake selfies.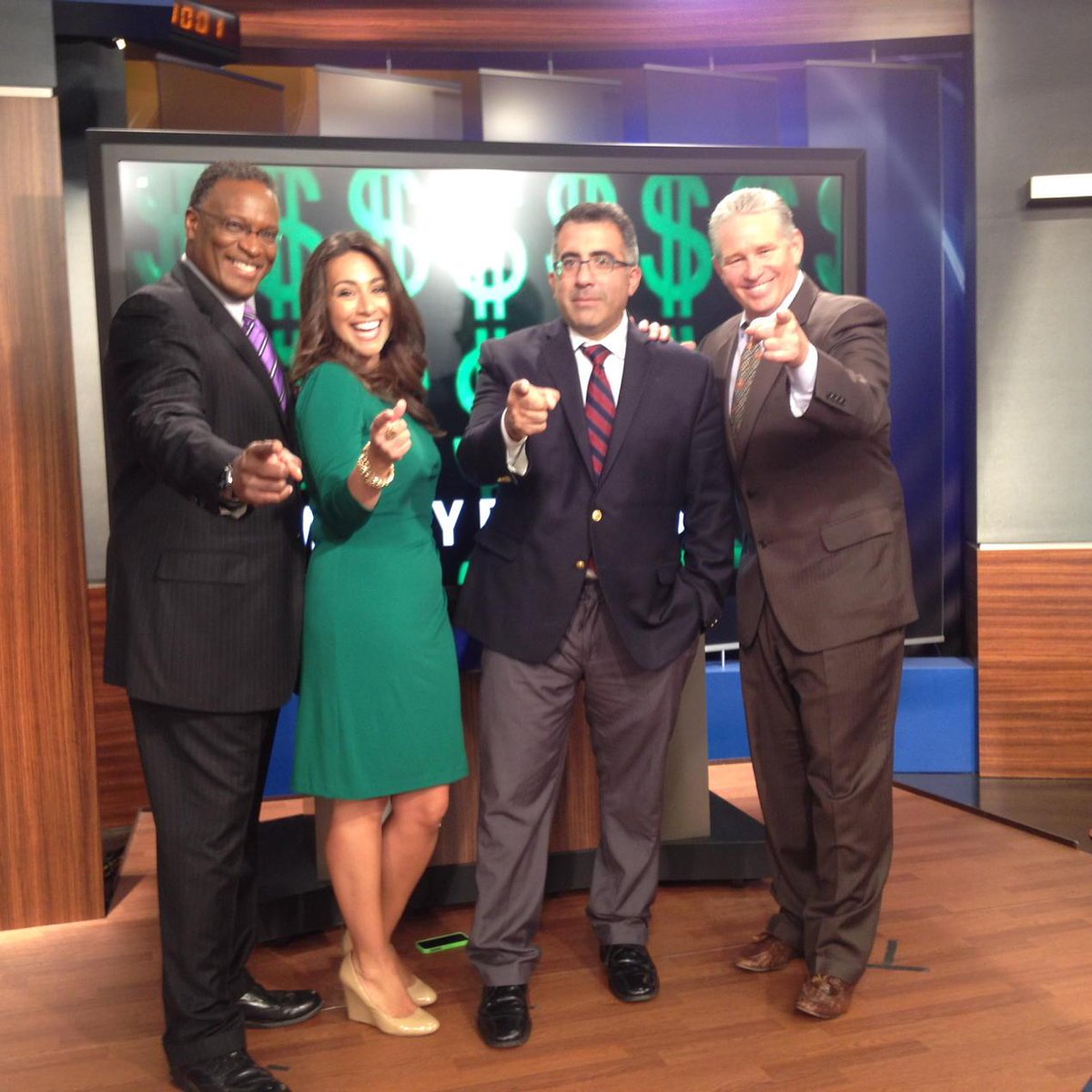 KTVU Morning quislings
And another thing:
Sal Castaneda
, your brand has been forever messed up by the other two fake quislings --I'm being honest. I admire your loyalty.
You too,
Steve Paulson
.
*Meanwhile, as the
Olympics
limp through their first week (with a steady,
major decline in ratings
) word locally is the major disconnect put forward by
NBC Bay Area
(
KNTV
)
Raj Mathai
, who appears completely unimpressed by the spectacle.
Raj is eternally happy so if he's bored the rest of the Bay Area is too.
Raj Mathai