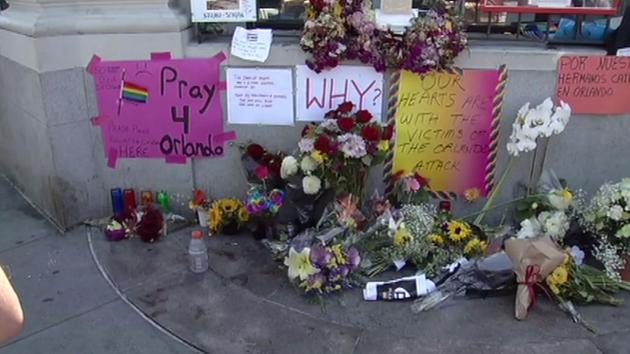 THE DAY AFTER
Post-Mortem got a head start on Sunday Night. The
tragedy in Orlando
was in the rear-view mirror as the local TV stations,
predictably
, sent crews to the
Castro district
and began asking the standard -faire questions:
"How do you feel
?" "
Are you scared
?" "W
ill you attend the Pride Parade
?"
Like I said, it's all
predictable
--no real news to report. A slew of MOST interviews without the slightest bit of thought and perspective.
The Bay Area isn't alone but it's one of the biggies. "
News
" outlets that are run by know-nothing louts with little sense of place or protocol.
The
hashtag
generation with an onslaught of fake "
Breaking News
" banners 12 hours after legitimate news had already taken place.
And what was to gain from everyone sending reporters out to the Castro? Oh, because it was a
gay
nightclub, I see. That's some genius research. And everyone was there because you can't interview a terrorism expert in the studio; you have to send some blond dimwit who has no clue about SF out to the Castro to ask some Guy named Bert if he's "
scared
" --I'd love to hear Bert say, "
No, I'm not scared, in fact, I'm going to go have an ice-cream cone--are you scared
?"
The people are smarter than the dumb reporters.
But I'm not surprised anymore.