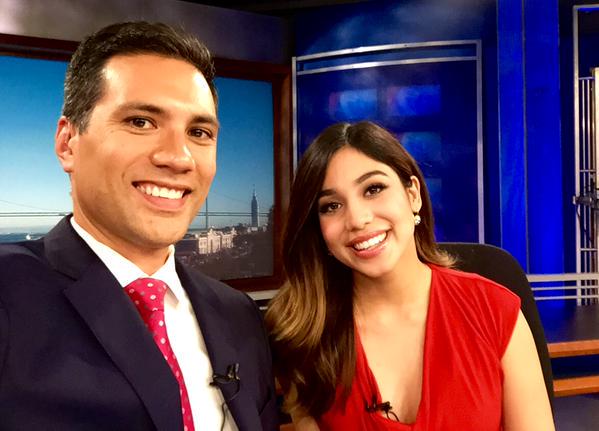 Reggie Aqui
and
Natasha Zouves
:
Donnie and Marie
: Hands down thee
WORST
Broadcast Anchor team in history of Bay Area TV News.
This is your
KGO-TV
(
ABC7
) Morning News anchor duo.
Lovely.
She's a 2nd-tier albatross with a voice that reckons the late
Julia Child
; an aloof, goo-infested dumb-dumb so dumb, he (Aqui) has to do the interviews and she disappears --just brilliant.
Aqui is a mind-numbing, vomit-inducing, self-inflicted idiot with all the grace of a
Gilroy
IHop.
Why did
Trixie
hire Reggie? Because he works cheap and can tweet? Thanks
Little Willie Burton
. Oh, because the Morning Show needed better numbers. (The ratings are down from a year ago)
Was it because KGO needed some demo that would please the
Castro district
? Keep in mind I don't care about a person's sexual preference --to each his own--but
I don't believe it's a smart move for a primary news anchor to tweet fantasies to San Jose Sharks players
--call me crazy.
KGO, namely,
Trixie Watkowski
thinks this is genius. Then again, everyone in the building can't stand her, what do they know.