SUDDENLY, EVERONE is a hockey fan
.
*
Randy Hahn
, the
San Jose Shark TV Play-by-Play broadcaster
, I'm happy for you for finally getting the recognition you so deserve --about time. Only negative thing: no
Drew Remenda.
*
Gary Radnich
: if all of it was just ha-ha funny, then why did you tell all the boys at
KNBR
that they were not to mention it in any way, or else...
*Oh, congratulations,
Sharks
.
*
KRON
: First time station personnel ever witnessed a "
humble Gary
"--that should last about a week until the
Don Rickels act
resurfaces.
*Again, Raddy was warned to not even think about referencing
Brittney Ship
, the weather goddess still sending her resume to
LA stations
--she's apparently already weary of the KRON mojo.
*
KPIX in the Morning
: more stale content than a week-old loaf of wonder bread at the
Yuba City
Walmart.
*
Darya
: ask Raddy about Jaguars. I dare ya.
*It's well know--he even says it on the air--that Gary Radnich does his morning TV gig with Darya from his bed. That's dedication. Given KRON's status it's a wonder he doesn't do it from the toilet.
*Then again...
*I assume at
KGO-TV
they're changing their set which is why all of you has inquired of me: "
Hey, Rich, what's up with KGO anchors doing the news from dark places
?" Survey said!
*Radnich is not out of the woods yet which allows him to say,
for the 99th time
, "
my 'Buster-Brown'
gig."
*Radnich: "
I don't make it out to the ballpark much anymore because of my young kids
."
O'Donnell
has kids; so does
Vern Glenn;
so does just about everyone else, so there goes that shit.
*Raddy not long ago told
KNBR's
Larry Krueger
, on-air, that he had more kids so he could feel younger. What a swell guy, that Raddy is.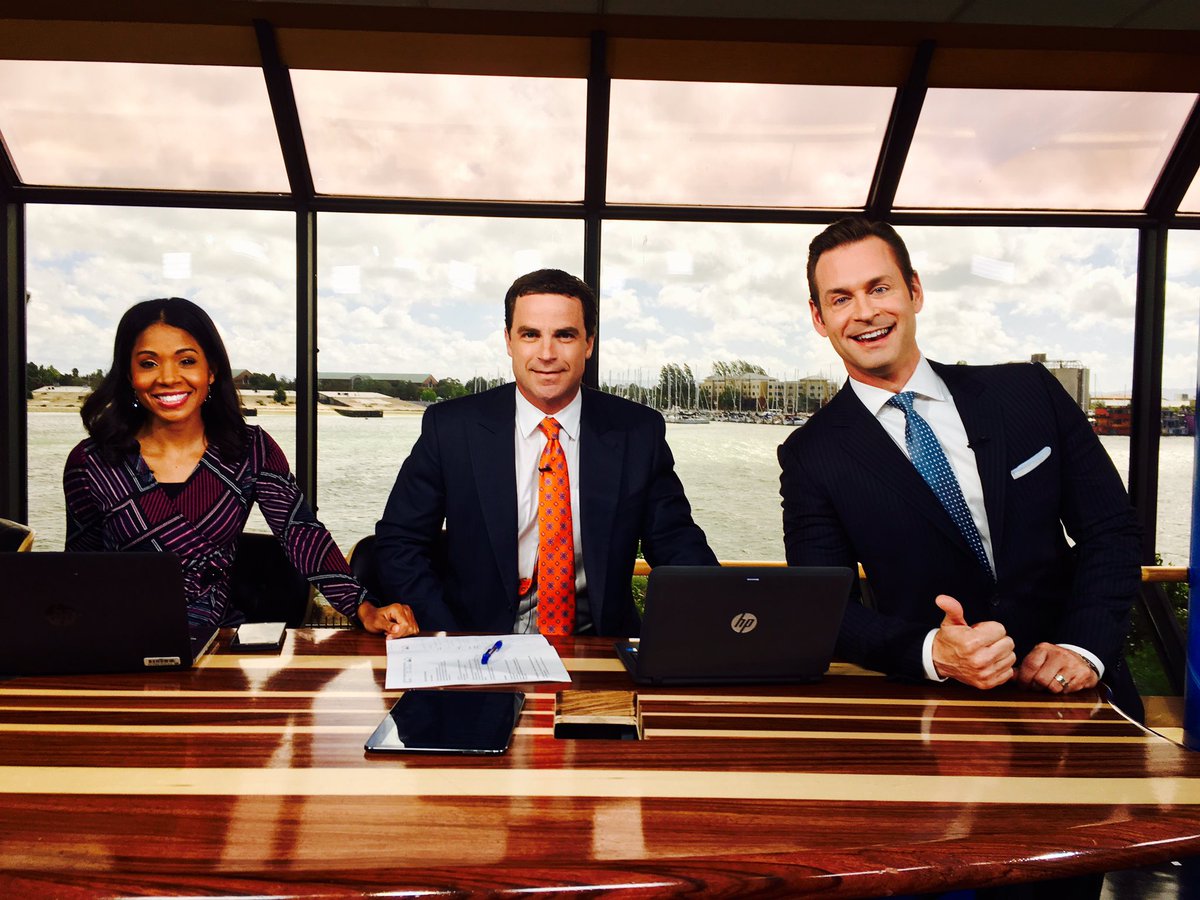 *More painful than multiple toe fungus: the three amigos at
KTVU
named Keba, Mike and Ross. Oy!
*
BREAKING NEWS
!
Roberta Gonzales
just broke the World Record for her 6,676th KPIX camera mugging!
*
SFGate
: your great Bay Area Real Estate directory.
*
Mike Mibach
: "
does my make-up look all right
?" KTVU journalism at its best.
*And that new set upstairs showcasing the
Oakland Estuary
? Looks like you guys are in the sky elevator at the
Cliff House
, nice going,
FOX2.
*
Remember too that it was Radnich who threw
Tony Bruno
under the bus so he could kiss more ass at KNBR. That's why Bruno never talks about Raddy anymore.
*Bruno is Italian, Gary, don't forget.
*Supposedly, KRON has instituted a gag order on its staff: "
No talking about Radnich and Heenan. Period!"
Yeah, as if any media outlet is gonna call KRON --it took a fucking video from early May to get KRON any pub.
Put that on your fucking "
Back Story
!" --LOL.
The Peacon, host of KNBR's 'The Saloon'
*HEY!, just in time for "
Take your redneck to work today
!, KNBR presents, "
Peacon at the ballpark
!"
*Dear
Stan the Commenter
: Love the blog, miss your mutterings --really,
Stan
, bury the ego hatchet and come back to
415 Media
. You make me laugh and that's pretty hard to do.
*
KGO Radio
:
Cumulus
's SF radio warehouse. Or think of this analogy --the local Amazon radio distribution center where the morsels sit before being carted off to some zombies in the black hole.
*
KNBR in the morning
:
very, very, very white
--lots of white guys, the only thing missing are the sheets.
Hold it, that's
KSFO
's property.
*Hey, don't tell me that
NBC Bay Area
anchor chick is really looking forward to going to
Rio
for the
Olympics
. Yeah, Rio in early August...
"hey, bartender, can I have a 'Zika martini!"
*
If somehow the
Warriors
were to pull off a miracle, win three in a row, combined with the
Sharks
Stanley Cop Finals
appearance, then,
THIS JUST IN
!
Larry Baer
threatened to make a statue of himself and place it outside KNBR.
*Hey, Happy Birthday,
Aaron Pero
:
Here's your present
, fairly symbolic, don't ya think?
*Follow me on
Twitter