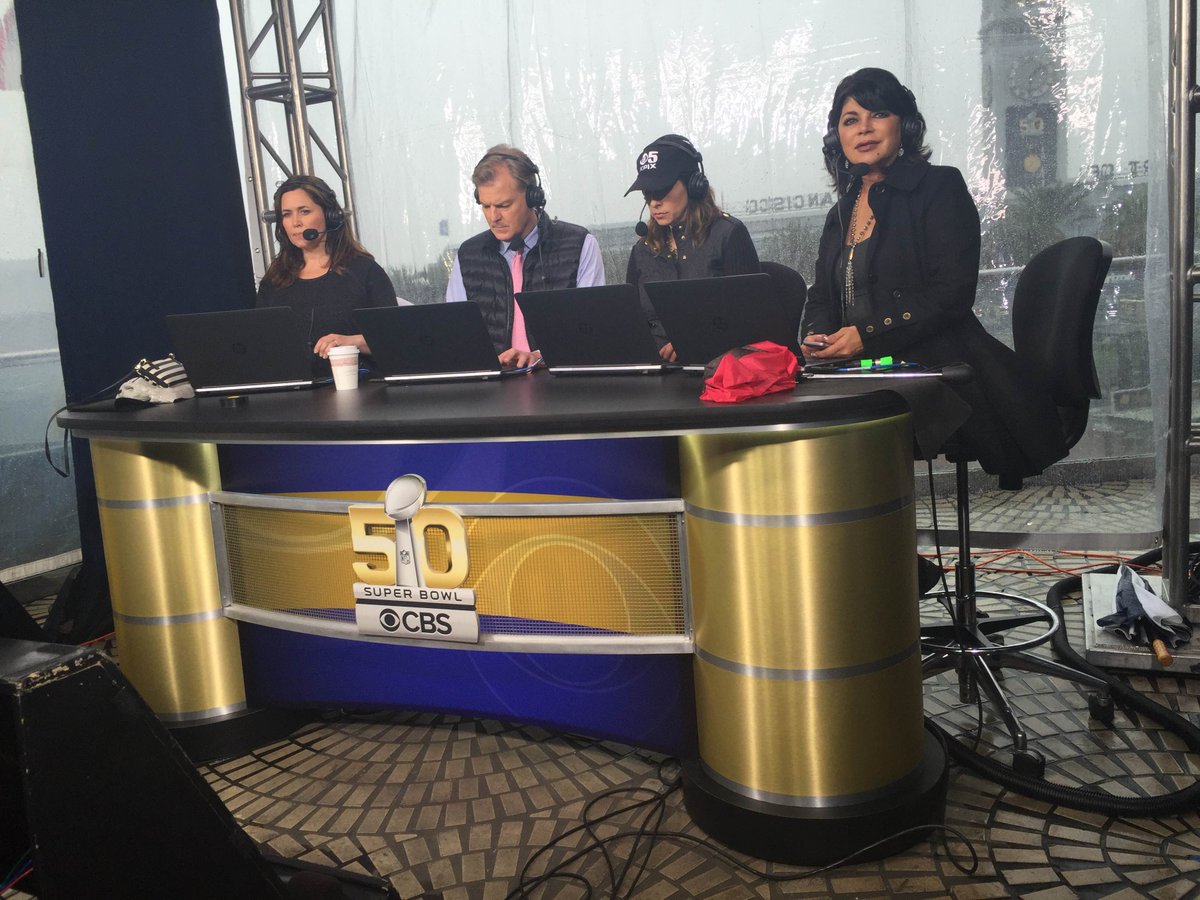 We've resisted the temptation to carry on about
KPIX's Super Bowl orgasm
; after all, it would be un-American to rip into the obscene amount of coverage PIX has devoted to absolutely ZERO, NOTHING. Sure, there's the host-station (PIX is owned by
CBS
and CBS is covering the game) status and PIX has just about shoved their SF Super Bowl City badge down the collective throat of Bay Area viewers, some of whom don't give a shit about Super Bowl, Super Bowl City, Super Bowl news sets and
Roberta Gonzales
in particular.
We get the
LOCAL ANGLE
. We get
Jennifer and Joe Montana
. We get the 50th Game. We get all the stupidity and
EXCESS
. It's in the culture. It's why CBS is paying Joe Montana a million bucks for all this. Seriously, it's part of the program.
BUT WE STILL laugh at the
OBSCENE EXCESS
. Reporters tripping over one another to "
report
" the latest non-news and gimmicks; it's unbecoming at best in a city that should know better but long ago lost its soul.
The traffic around the Embarcadero is now ridiculous. Half of San Francisco is virtually impossible to navigate and even BART participation is a nightmare with most of the trains FULL and miserable to stand inside and take the train.
You want news? Wait till after the game.