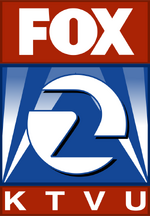 A major management/labor disconnect at
KTVU
--
Fox
wants to go the way of
MMJ
(Multi-Media journalist) has sparked talk of a
strike
at
2 Jack London Square.
And strike talk amidst one of the
busiest news and sports time locally
in years: a walk-out, sick-out during
Super Bowl
week for coverage at KTVU on
ALL
levels of the unions.
SAG-AFTRA
began negotiations with FOX last week. Word is that both sides are heavily "
dug in
" --meaning, short of a quick, face-saving compromise, the possibility of a work stoppage is very real.
Then again, both sides have much to lose in this endeavor should it all come to that. While the unions have all the leverage; more so than management, it is Fox that has all the deepest pockets.
Me thinks a settlement looms but so far both sides are talking tough.
We'll wait and see.