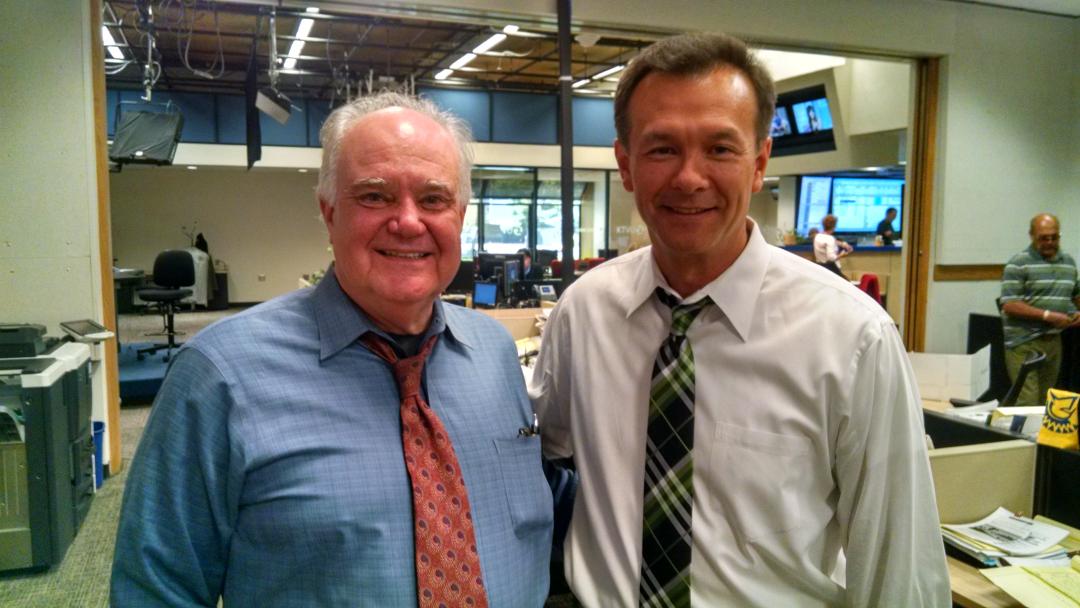 *Two veteran reporters;
heavy hitters
among the senior reporters at
KTVU
(
Fox2
) that are fighting for their jobs.
John Sasaki
(pictured on the right) and retired
John Fowler
*Fox management want both to "
retire
"--they won't go quietly, if at all.
*Fox offering
generous
buyouts --but not
generous
enough.
*With push by suits to go to
MMJ
format, senior reporters fear move will make it easier to dispose of them.
*The "
FIGHT
" of the year emerging.