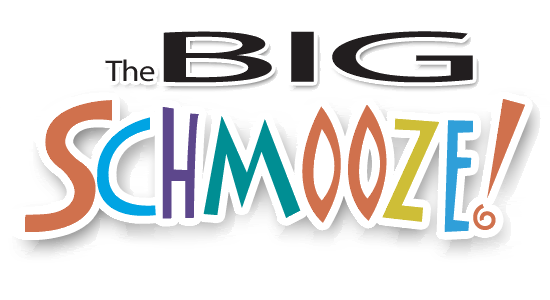 THE JACK SWANSON MODEL
: Sure, not a lot of important news out there; Terrorism on the homeland; mass shootings; Donald Trump; Isis; 2016 Election; --On Friday morning,
KCBS
, devotes five minutes to some English woman in London talking about how our language has been altered by present-day texting.
Yeah, Jack, great stuff. No wonder you're busy ..I'm sure the rank and file is just thrilled.
*
CUMULUS CHRISTMAS PARTY
: Nobody got killed unless you saw the Byron Allen guy from
KGO Radio
interfering with the
KSFO
crowd during a Periscope session. Maybe he's auditioning...A few
KNBR
loots raided the beer keg late at the Hard Rock; "
dudes
" rules, I guess...One traffic woman from one of the dreaded 6 had apparently decided to have her max-2 drink chit at one: she can't hold down cheap tequila. On the other hand, a guy named Izzy got lucky in the parking lot outside. Awww, here's to a lifetime supply of SweetJack coupons.
*Cumulus drunk: two bottles of Bud.
THE BIG SCHMOOZE
: It's raining and there's thunder and lightning--woo hoo, cue
Bill Martin's
7 shitty forecasts on the
10 O'clock News
...Raingear and blue jackets: a entire market has collective orgasm --they finally have something to talk about...Between the rain and Christmas time,
fuck the news
if you care in the Bay Area. Try the BBC or Drudge Report if you're looking for real news..."We really do need the rain", said KTVU's
Dave Clark
. Thanks Dave for such insightful info...About time for
Gasia Mikaelian
to fawn for the cameras on
The 9.
Gasia: the junior-varsity Darya...Speaking of the Golden Globes, Darya had a cool week. She read the
Kennedy
book to her boyfriend--favorite chapter:
The Johnson Years
...
Jason Middleton
: It's not just me that thinks you're an asshole. Ask
Lobertini
...
A LONG COMMERCIAL
:
KNBR
has the right to sell 500 hours of commercials an hour. Then again, the other morning, co-host
Larry Krueger
was pimping 20 minutes of time with some sports gambling shill. It was a
PAID
commercial designed to sound like actual content. What a sham, even by Knibber standards. But it does pay for brake jobs and overhead for the guy who cheated on his first wife and drives a Bentley ...By the way, it's the holiday season for
Raddy
--stay away from the Tenderloin...Did you hear? It's raining outside...The face of
KGO-TV
:
Reggie Aqui
: oh, please, God, no...
Ronnnnnnnnnnn
, Middleton and
Ryan Scott
have their holiday lunch soon: The overhead vomit bags have been installed at the North Beach Restaurant...Chubby Middleton: when he hauls ass it takes him two trips...Grumpy's, today at about 6: real party, real drinks, and most importantly, REAL broads...I got your stocking stuffer right here.