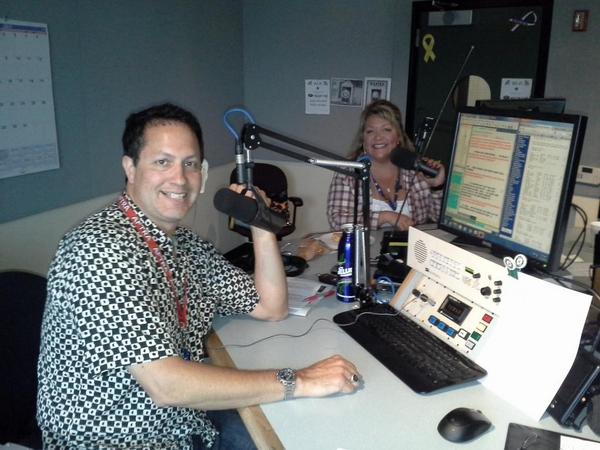 TOUGH DAY
for
KGO Radio
News anchor, Jon Bristow--during Monday's news round-up, fellow anchor,
Jennifer Jones-Lee
informed Bristow, "
Your favorite TV Show is being cancelled--'American Idol' will have one more year (after this season) and that's it!"
--Bristow: "
Oh no! It hasn't been the same since Simon left!"
Later, even
BIGGER
news: Bristow, that noted
culture king
, informed listeners that he's going to see
Neil Diamond
Tuesday Night in
San Jose
and won't be in Wednesday morning.
No word on whether Bristow plans to attend the upcoming
Justin Bieber
concert in the Bay Area later in the fall.
*Former
KRON
Chief Meteorologist Jacqueline Bennett is joining San Diego station XETV in the morning. FTVLive had the story first.
We wish Jackie and her husband (who resides in SD) the best, especially Jackie, who managed to do what a lot of blond anchors try in earnest:
ESCAPE KRON
!
*Follow me on
Twitter