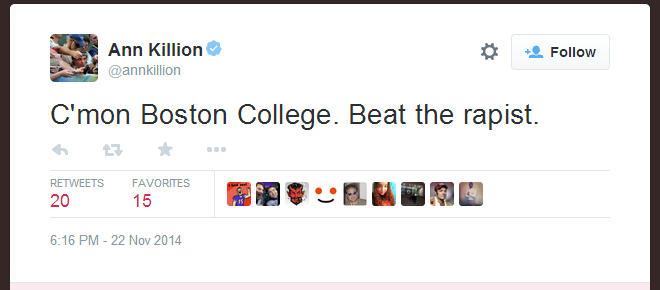 Ann Killion
is a sports columnist for the
Chronicle
--
who stepped into it heavily
on Saturday.
Killion curiously tries to be cute here on Twitter. (Since deleted). The "rapist" she refers to is Florida State QB,
Jameis Winston
. Later, Killion tweeted out, "alleged rapist."
Killion will be given a pass by her sheep Bay Area brethren sporting media but Twitter world may not be so forgiving.
Meanwhile, the Chron is
getting lots of pub
.
*Follow me on
Twitter