IT APPEARS
SCOTT REISS
either doesn't want to leave the
Bay Area
or
CNN
hasn't upped its offer for the
KTVU
anchor (primarily sports, sometimes news) to split for
Atlanta
. They're officially at a
stalemate
--one thing is certain: Reiss has garnered considerable leverage for his next contract at
Fox2
--CNN supposedly offered him a
three-year deal worth north of a million dollars
which in
Atlanta
buys you a mansion.
*Speaking of KTVU, with
Sal Castaneda
fetching for more money
and the morning diva out of control seems there's a mini chaos on the set of 2's horrid, "
The Nine
" --industry spies tell me
Mike Mibach
, one of the wretched three, is suddenly strutting his ego and making little people behind the scenes squirm. "
He's a fucking asshole and a demanding one at that
", a senior staffer tells me. Mibach does have quite an ego but much more suited for
Akron
and not the
Bay Area
. Worse yet, Mibach
puts ketchup on a hotdog, what a schmuck
!
*OK, I'm smitten:
Tiffany McElroy
, the new
KRON
morning anchor only I'm suspicious --what Big Apple newsreader would leave her NY gig to come to
KRON?
I've heard about her professional issues in the 212, sure, and the Bay Area is wonderful but
KRON
? That said, she's beautiful and smart too.
Oh, yeah, you guessed it:
Countess Darya
is already jealous. Watch out, Tiff.
On the other hand, Darya's asshole BF, didn't make the final call on the McElroy hire which is telling.
Me thinks
King Pero
influencio
might be waning. About time. Meanwhile,
KRONvicts
are having a mild orgasm.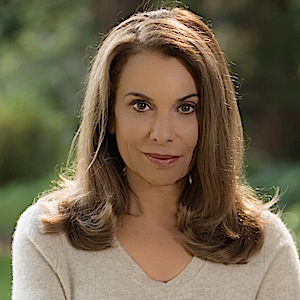 Dr. Tara Fields --Ronn fav on KGO and...
*So, we all know
Ronn Owens
like brunettes --his wife is one--and well, he really, really, really, loves this one,
pal
!
Dr. Tara Fields
, what do you know? A brunette! How convenient --especially after the show when there's so, so, much free time.
SO MUCH FREE TIME
!
*
Stan Bunger
has been a frequent target here of late; used to love the veteran
KCBS
radio anchor and said as much only Bunger has somehow lost his radio roots and seems to be coasting now --mailing it in.
Bunger still does a good job but his silly and embarrassing act with
Roberta Gonzales
--among other acts, is repulsive. And Bunger used to be a
decent interviewer
, not any more.
Bunger comes across as an ego maniac with a NY attitude. Too bad, because the Alameda resident has built up quite a bit of good will.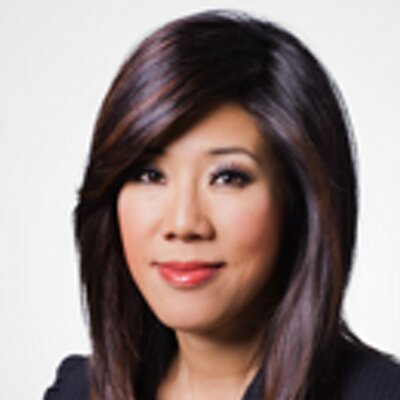 *Career rebirth or rejuvenated energy? You be the judge:
Kristen Sze
at
KGO
*
I mentioned the other day that
ABC7
veteran/award-winning reporter,
Wayne Freedman
, had a tiff with ND, the mercurial
Tracey Watkowski
...this is big news because Freedman, who has considerable clout around
900 Front
used to be a firm ally of Watkowski and now even he can't stand her. She still has the support (publically at least) of network bigwig but luck might be running out: the
Heather Ishimaru case
is nearing closure and KGO's numbers haven't been too robust lately.