Elizabeth Cook
AGAINST CONVENTIONAL WISDOM
...I have grown to admire and really like
Elizabeth Cook.
I think she's made some marked improvements and generally does a good job on
KPIX
. I'll even go further: I think she's far better than most people give her credit for; yeah, I know she's not that great an ad-libber but that'll take time. She definitely reads the teleprompter better and she has a command of the screen. This is not saying much but it needs to be said nonetheless: Liz Cook is the
BEST
anchor on
PIX
.
Allen Martin
*On the other hand there's still grumpy news reader, Cook's co-partner at times,
Allen Martin
, who for some reason has decided to go the perpetual pissed-off look. Why? I have no idea only it doesn't exactly evoke warm and fuzzy which is OK but cannot Martin give a glimpse of a smile every now and then? Martin gives the appearance that he's bigger and more important than anyone else. It may not be the case but his standoffish vibe is more apropos for a
Lodi NRA meeting
. Good lord.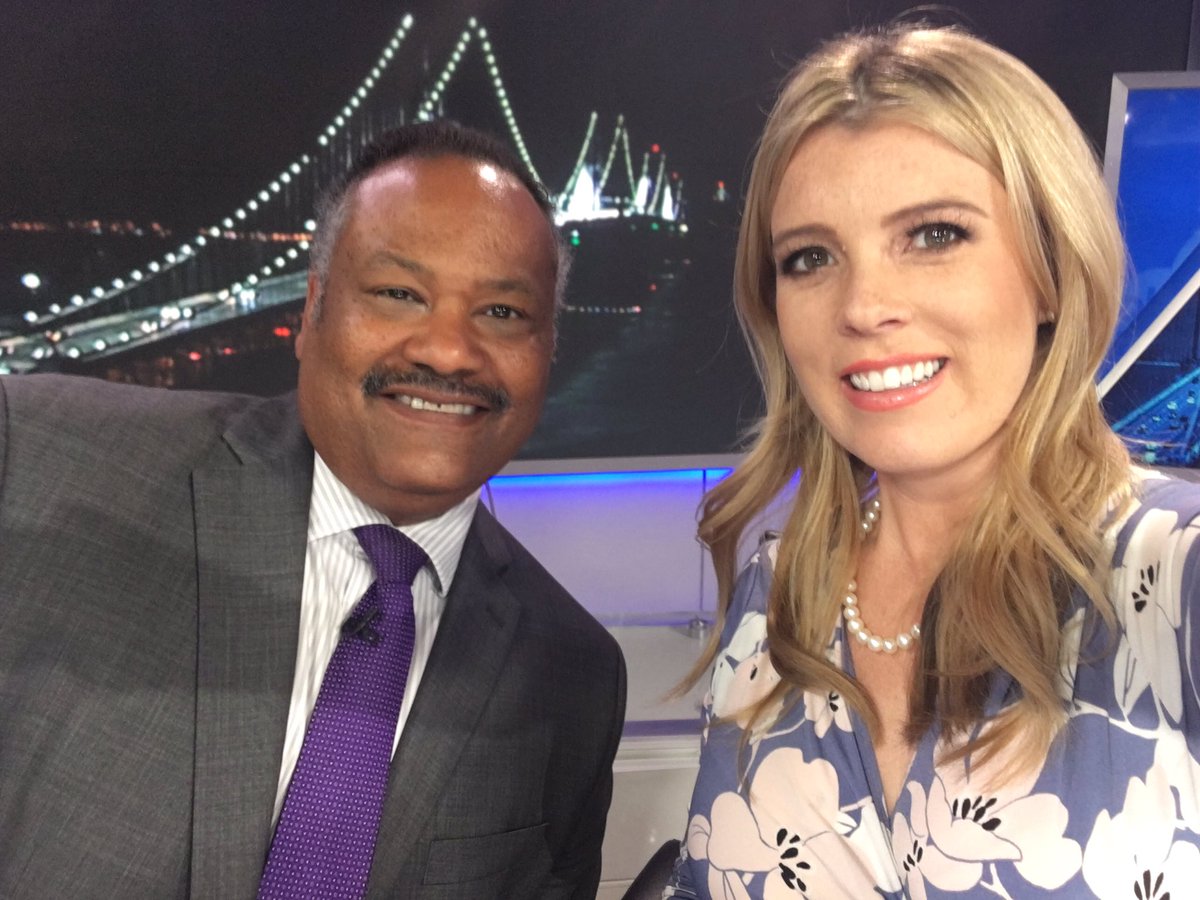 Eric Thomas and Kate Larsen: fire and ice
*
DON'T MISJUDGE THE SELFIE
:
Eric Thomas
and
Kate Larsen
are like,
totally
, fire and ice, Oh my god! The valley girl talk was inserted by me because he has no use for her; thinks she's a total lightweight from LA who got the
KGO
gig largely due to daddy's golfing friendship with GM,
Bill Burton
. Thomas is a no-shit anchor with very little patience and can't stand blond peons like Larsen. But Eric, remember, you work for Disney.
Alyana Gomez
*
JEALOUSY
AT
KTVU
:
Alyana Gomez
has been reading the news at
FOX2
just short of a year and there's already MASS JEALOUSY...for one, Gomez has a killer body that women staffers are pissed because she tends to curry favor with the station's male counterparts. In addition, Gomez has a very subdued, quiet demeanor that some of her sisters take as an act of arrogance and snootiness. Not so, I do believe it's all just new kid on the block (still) and when Gomez becomes more grounded the atmosphere will be a lot sweeter. Carry on, ladies.
Right to left: Claudine Wong, Kristina Rendon, and Rosemary Orozco
*OH ,and then there's this: Another gem from the home of selfies --ladies, it's not very becoming at all. You're supposed to be news journalists not some Macys cosmetics clerks. Please, women of 2, show some respect for the business.
And
Claudine Wong
: Yeah, it's great that you smile now but enough with the Ross-looking blouses. Get a credit card at Nordstrom and buy a decent top, goodness gracious!
*Hey, another don't believe the picture:
Mr. Serious
,
Brian Hackney
. Dear Brian: yeah, we already know you could be a scientist --so what is it? Scientist or TV News anchor?
Brian Hackney could be a scientist but instead chose highs and lows, la de da, la de da