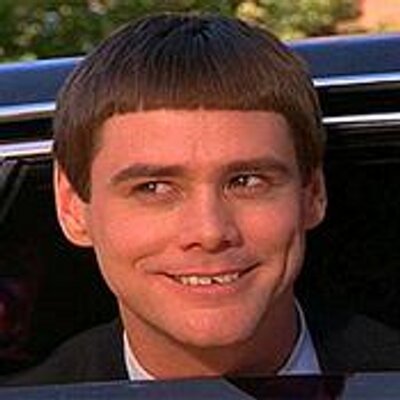 EARLIER TODAY...I talked about the
old
KGO Radio
and offered a brief analysis as to how invaluable a service it provided to a community and a BIG community at that--the Bay Area.
I said that KGO was more than just a radio station. That KGO was a community asset that catered to people who loved its news-talk niche and was an oasis for people to vent and share both good and bad alike; a family gathering place if you will. Furthermore, a place where
smart
people congregated around other smart people (hosts). What a unique situation!
TODAY, not only is the
new KGO
a veritable waste; its hosts cater to utter morons;
dumb
people.
Dumb and dumber people.
Pay attention.
The new KGO is a cesspool of waste. A radio station that was once gold has turned into a vast consortium of taped assholes offering out benign sweet nothings. A radio station that is beholden to a mothball notebook that basically tells host that the listener is a dumb ass and reacts to tepid offerings and cookie contests. Classic stupid, innocuous chatter centered on 15-minute clusters more apt for Boise than the Bay Area. STUPID and
DUMB
too. That's the KGO playbook and even though it doesn't work and even though it's an insult to the average listener, KGO management suits continue its drivel because they have no brains; they have no money (an excuse, really) and a corporate radio bully that doesn't know how to run a business, let alone doesn't know how to run a
RADIO
business.
Other than that, everything is just fine.
KGO is run by its corporate dumb master,
Cumulus
...the king of smarmy and its innate ability to hire managers who average about six months on the job; fuck up the entire already,
FUCKED-UP
operation (like the new generation KGO is) and destroy whatever semblance of good things (smart things) that are still in working condition (like a host who doesn't adhere to the stupid playbook and has the ability to talk
Current Events
and real, legitimate things; sometimes horrible things like the
Manchester Massacre
) and
US Election
, just for examples.
If the
new generation
of KGO was run by smart people, then topics, idiocies, like, say, "
what's your favorite ice cream; where was the first place you got laid
; shit like that, wouldn't be on the air while important, SMART things, like, say, possible criminal conduct by the current president and some of his friends was being discussed and analyzed in the country and on cable TV. Furthermore, any real and credible radio station would
cease
running a
TAPED program
from earlier in the day at nighttime, 7 PM, of some bozo host talking bozo clown minutiae with his equally bozo female enabler while little kids were being
bombed to death in the UK
. Just a hunch.
The
new KGO
: your
dumb and dumber
radio station.