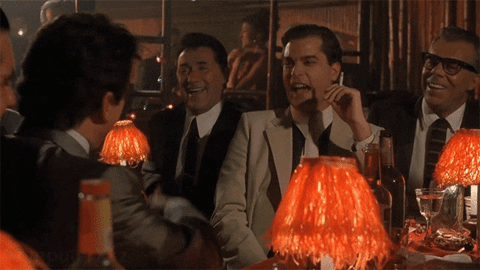 "
SO, You think I'm funny--like I'm a clown? Like I amuuuse you? Why's that--seriously, ha-ha funny
?"
*Da Lin
:
KPIX
: look,
Da man
, you ought to shed the ladies man persona and get back to basics--otherwise your "
I'mmmmmm
Da Lin
" will be broadcasting from Bakersfield in a flash.
*
Vern Glenn
:
KPIX
: Vern, you seem to agree with my, "
shed the Raddy look and sound but you're still in his persona. I think you think it's funny. No, no, no it is not. Obviously I AMUUUSE you! But it's not funny, not funny at all, like what Vern? Am I being a clown
?"
*
Chef Ryan Scott
:
KGO Radio
:
You're a clown, Scott! Not funny at all, you don't Amuuuuuse me at all and I have no plans to amuuuuse you , mostly I just hear your crap and turn the dial fast
.
*
Damon Bruce: 95.7 FM 'The Game'
: "
What, Damon, like you're some frickin' genius off the beaten path? Go to a woodhouse and get outta my way, you're a clown too --a BIG stinkin' clown, you don't AMUUUSE me in any way whatsoever, lose it schmucko
!"
*
Stan the Commenter
: "Yo
, Stanley-O: whoever gave you the frickin' idea of taking over my website? Go get a Rupert Pupkin cutout and get the hell a way for a while --I'm sick of your frickin putdowns and insults --take a sabbatical , go eat an egg salad sandwich and a get an egg cream and chill for a while
!"