MONDAY MUSE
The big hubbub on Bay Area news platforms today will be the likely positive
NFL vote
allowing the
Raiders to move to Vegas
. It will be highlighted by the obligatory live shots from Eastbay bars where teary-eyed (probably) fans will lament the "
loss of 'our Raiders
." Not so fast.
Too bad the majority of reports here (and likewise, Vegas) will not do the heavy lifting --that is, lengthy fact-finding and
real
reporting --which will show that all the NFL/Raiders hullabaloo over "
Las Vegas Raiders
" will be just that: lots of fluff. The story is far from over. There's tons of open-ended questions. The Raiders don't even have a firm stadium site. There's some financing issues too. With a project this size (billions) there's a lot of plugs to fill; construction; labor costs; monies allotted; oh, and this: with about 1.9 Billion dollars of financing to consider, it's inevitable
Mark Davis
(managing partner/owner) will be on the hook for massive debt to pay off--enough debt to possibly derail Davis and the franchise.
Believe me, with a project this size and enormous entities the "
done deal
" is done when they break ground.
*That gushy back and forth this morning with
Countess
Darya Folsom
and bloated
Gary Radnich
was about as terrible -good as they come. The segment has always been a farce; a guy laying in bed on his cell phone schmoozing with the double doughnuts woman, is about as compelling as an Emeryville 7-11; she gushed and shrilled extra mojo Monday and he sounded about as interested as a happy hour crowd at a Salt Lake City Marriott.
*I don't know how you feel but if you care the newsroom in
San Jose
at
NBC Bay Area
is littered with a lot of "
major discontent
" --from an ear that usually gets it right. Furthermore, according to the fly on the wall: "
A lot of people hope there's no buyer's remorse after they hired
Stephanie Adrouny
as the ND
"
Adrouny is well-liked and respected. She was a major force at
KGO
where her work and commitment earned her a lot of props. Nevertheless she mainly got the SJ gig because of her friendship with ex-
KGO
ND,
Kevin Keeshan
. Nothing bad about that but it's an issue now and will hover over her if the troops are pissed off and it seems they are for a variety of reasons which we will point out sometime soon.
*That commercial orgy on radio with the schmuck asking you to "
flip your house
" is evil. Torture. I have something I'd like to flip to that asshole.
*
Carnac
invades
415 Media
: "
I give you the answers: Vicki Liviakis, a broken water pipe, and Ozzie Osbourne... 'Name a Greek, a leak, and a freak
!'"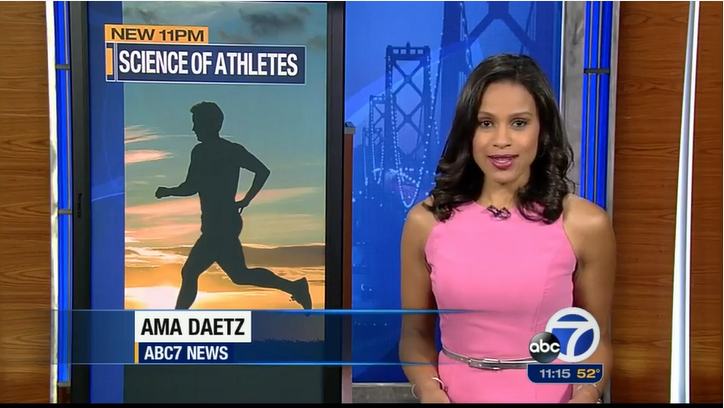 Lots of noise.
Carnac: "
May a KRON intern invade your grandfather's catheter
."
*Yeah, I know...
Ama Daetz
isn't
Christianne Amanpour
. Which is my point.
*And Ama isn't Christianne --which is my point, sorta.