Drop-Dead Gorgeous
Angela Sun
has been hired by the
A's
as their "
In-Game
" reporter on
CSNBA
--presumably she's going to report from the field and offer news and info plus tidy features. Sun has a lot of experience, is a
social media addict
, and is supposed to be quick-witted and possess mucho sports depth --well, OK, that would be nice.
And let's not kid around: she's gorgeous to observe. I'm not supposed to mention that aspect because I'm a brain-dead, tone-deaf mutant from Yuba City. But I'm observing Ms. Sun in
several pictures and she looks like quite the stunner
. I'm guessing there's a lot more
Oakland A's
fans today than there were yesterday. Gees, I wonder why.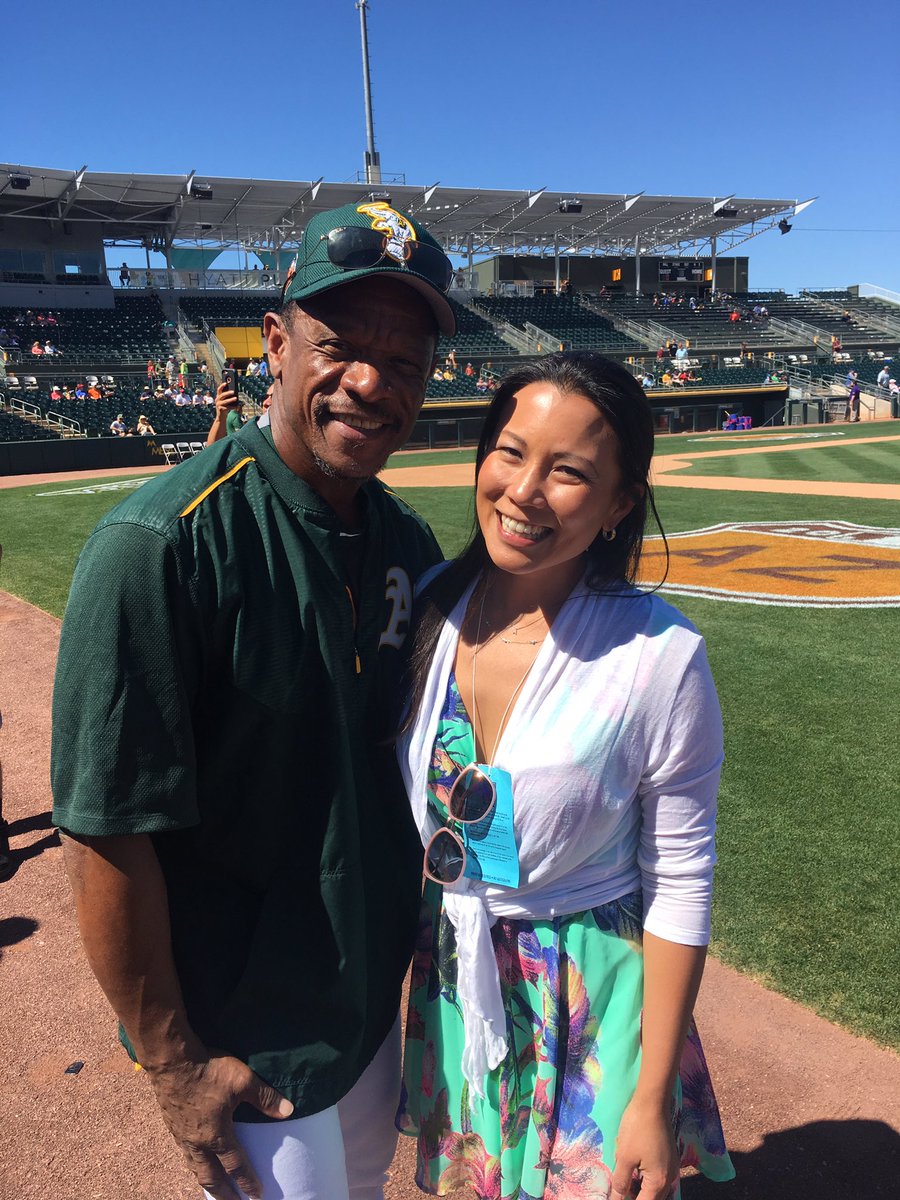 Angela Sun with Rickey Henderson