YES, I'M HERE. Everyone's worst nightmare --including mine. You didn't really think I would leave so soon, did you?
*There's some
New Rules
in the clubhouse which I will pontificate on, shortly, near the bottom --almost like the latest 49ers News Conference.
Oh, not again!
Our
Bay Area Sports media
wimpy wimps
once again went to class and acted like a bunch of nincompoops --can someone ask a decent question to
Jed York
, please, oh please.
Did you watch that dreck? Only Bay Area columnist,
Lowell Cohn got it all right
, as usual.
*My first problem with the whole presser was that I was looking at a guy who looked like
Tom Cruise
at the mike lecturing the professional scribblers.
*Did
Ann Killion
let out a cackle? Of course she did, that's a prerequisite for Bay Area Sports pressers, which, by the way, when did press conferences become known as
pressers
? When media types were too lazy to refer to another term for news conferences, plain and simple.
*Speaking of the whole
49ers/Jed York
la pressie
Monday, one of the Bay Area's biggest sports-media figures
wasn't at the event
nor on
KNBR
--his excuse: one last day of vacation.
Mr. Radnich's
absence was refreshing because of the usual
Don Rickles act
, we actually got a very succinct and entertaining three hours of analysis, conversation and breakdown by
Larry Krueger
and
Kevin Lynch
.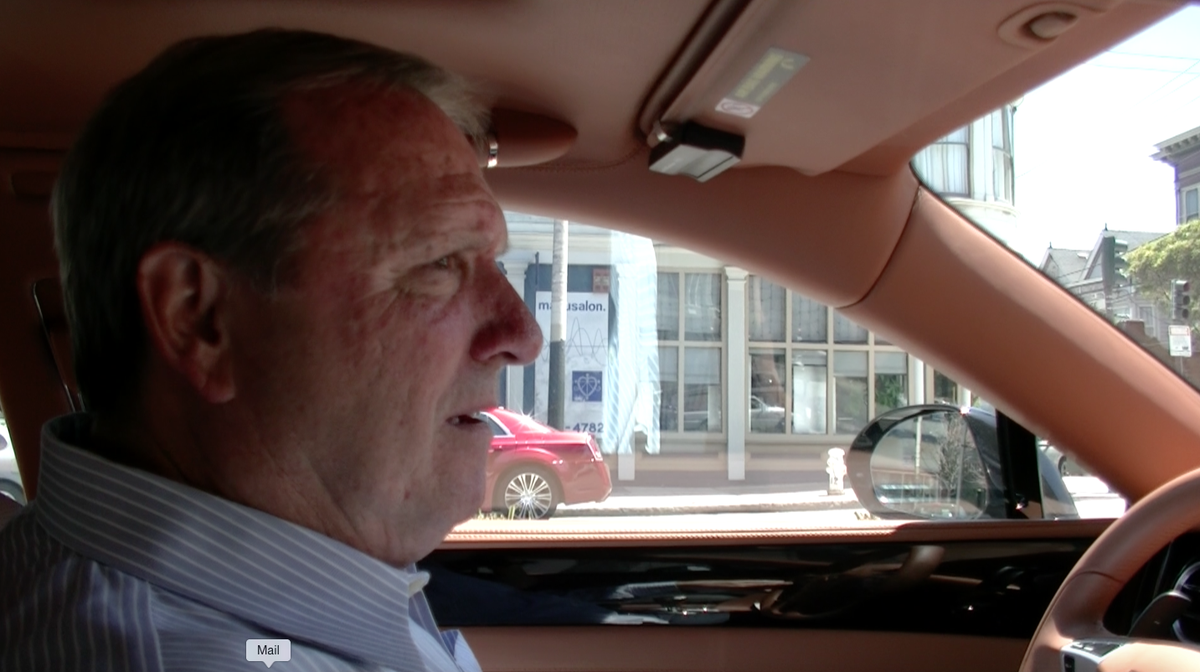 Lynch, especially, who has been doing a lot of fill-in work on
Knibber
and providing entertaining and interesting information devoid of the usual banality provided by Mr. Tenderloin.
*Whoever or whomever started the rumor I was warned by Raddy's attorney, or any attorney for that matter, to shut up, was either drunk or misinformed. I didn't hear from a
loyah
and even if I did I would have said to check the constitution ---if Raddy wants to sue me or threaten, be my guest, there's nothing
there there
.
Raddy should stick to his usual self-aggrandizement middle-aged, repetitious mail-in fostered by insecurity and lack of originality. It's time for another lecture on why having kids makes you whole and not having kids makes you "
selfish
." Yeah, that good old family man,
Gary Radunich,
bastion of morality.
*
KGO Radio
, like most of the
Cumulus
stations, broadcast a plethora of "
Best-of
" shows during the holidays. I mean, God forbid, the idea of a
live broadcast
is simply not in the playbook. It would cost money and require original programming, which would require a producer, sorry!
No can do
.
*It was nice to hear
John Rothmann
on the radio --multiple times in fact and Rothmann was particularly on his game Monday night discussing news events --like the
Istanbul nightclub terrorist tragedy
before he was
Cumulussed
. I'll explain.
Rothmann was in a very interesting and provocative conversation with a Middle-Eastern caller, (I believe his name was
Eade
) talking about what happened in Turkey. The guy called out the Islamist gunman and referred to extremists as "
fools
" --it was great educational radio and it could have become more intense but Rothmann had to cut the segment short and go to another topic--(the
49ers situation
, of all things)
Don't blame Rothmann; Cumulus thinks you all are a bunch of short-attention span idiots because they insist KGO hosts have to switch topics every 15 minutes or so because you people tend to lose interest (and from time to time you do) It's called this gooey formula known as
TSL
or "time
spent listening
" and the programming yahoos practice it like it's the gospel.
It isn't
.
Furthermore it
DISRUPTS
and negates enlightening and interesting
CONVERSATION
that real people are
LISTENING
to! That's, unfortunately, not in the playbook, thus you have the basis and existence of
Chip Franklin
and
Ethan Bearman
talking about men and women's sex life when the world is burning.
*Just a question: now that
Trump
has been elected what is
Right-Wing Radio
to do? They have no
Hillary
to kick around. The
Clintons
are gone. Will the morning moo society on
KSFO
simply rubber stamp every Trump edict? Or are more
fart noises
and
train whistles
on the horizon? Do all right-wing minions like
Rush
and
Brian
question
at all
the validity of Russian govt. hacking by
V Putin
et al that probably
influenced the election
? Or is all just a "
left-wing
" conspiracy?
*
MOVING FORWARD
...
NEW RULES/415 MEDIA
:
Until further notice the practice of
PLEDGE BREAKS will continue --
and given the circumstances, is not such a big deal. To wit: I cannot and will not write and produce this site without the financial support from most of you (and others too) who have graciously contributed and donated;
THANK YOU
. Without you and your paid subscriptions, donations and contributions there cannot be a
415 Media
. Fact is I need
ALL
of you. Newbies and standbys alike.
I am continuing on because a vast majority of YOU ALL want and desire and RELY on a Bay Area Media site that acts as your listening and viewing post and is a de facto ombudsmen of the existing Radio/TV outlets. You EXPECT someone to be your WATCHDOG and keep tabs on the yahoos and schmucks who think they own you and run ramshod over any sort of ethics.
I will BE HERE for you because I have read your e-mails and understand your angst and frustration. But I need your contributions and PAID subscriptions ($25 one year) to survive.
Contrary to reports, I don't work for free. And I need your help to keep this going.
You know the drill. Go to Pay Pal and donate now.
In simple math, it costs you TWO BUCKS a MONTH to SUBSCRIBE --that's a great deal for such
great journalism
you get here.