Ama Daetz
KGO-TV's
Ama Daetz
is getting more polished every day. I always thought Ama was getting by more for her exotic looks but I now must say she's become far more newsier and astute and I salute her--
HOT
!
*Then there's
KTVU
's
Heather Holmes
: aloof and goof personified; asleep at the wheel; flubs her lines daily and is a visual Hungarian goulash --
NOT
!

Heather Holmes

*
Cheryl Hurd
: a beautiful, stately, healthy female anchor/reporter of style and substance. NBC Bay Area's visual extraordinaire ...
HOT
!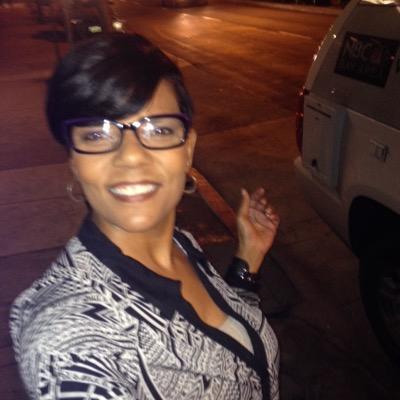 Cheryl Hurd
Gasia Mikaelian
*
Gasia Mikaelian
: Hairspray in the headlights on KTVU. Loud, obnoxious, inappropriate and an attitude run amok. Comes across as a bullhorn buffoon --
NOT
!

Veronica De La Cruz
*
Veronica De La Cruz
: Anybody that doesn't take this high-flying, struttin', creamy, news machine can't be serious. I've mellowed a bit and now find VDLC a credible source of inspiration and
KPIX's
starry news professional. A good and capable diva! ...H
OT
!

Amy G
*
Amy G
: a goofy, ridiculous, pathetic, unjournalistic, sports TV prima donna --unfit for service and proof positive that
Larry Baer's
ego trumps common sense.
Comcast
coo-coo puffs...
NOT
!

Christin Ayers
*
Christin Ayers
: this luscious, hot, smart-as-a-whip PIX anchor/reporter defines cool, calm, and collective. She can walk the walk and talk the talk too. With Ayers on board,
Channel 5
is taken seriously...
HOT!

Darya Folsom
*
Darya Folsom
: Is there anybody left in this city that finds this ridiculous
KRON
woman
attractive
? I'm sorry, but her whole act has become tiresome and pathetic, like the person who opens up for a
Springsteen
concert. Darya, the gushing, the mugging, the breathless histrionics --seriously, you'd be laughed off in Lodi. And I repeat: the doughnuts are crumbling! ...
NOT
!

Janelle Wang
*
Janelle Wang
: OK, I've finally figured you out. Like a fine wine, you age gracefully. Maybe the
Aguirre
effect. Keep maintaining flexibility and you're destined for NY. Maybe a
fourth-hour
Today Show
contestant --you certainly have an ally in
Kevin Keeshan
. In the meantime, keep doing your thing and pretty soon you'll knock
Raj
to the sidelines...
HOT
!

Peggy Bunker
*
Peggy Bunker
:
Pegster
, you're going down faster than a
Bill Simmons HBO cable show
. Just what the hell happened? Quit being someone you aren't and become the woman you used to be. And change the wardrobe immediately, there's only one
Deborah Norville
...
NOT
!

Carolyn Tyler
*
Carolyn Tyler
: A
circle7
underrated performer. Veteran
KGO-TV
newswoman of mass matron proportions. She's classy, sexy; a mature
sistah
with lots of elegance and straight-forward chatter. I'd have dinner with her in a SF second. ..
HOT
!

Kristen Sze
*
Kristen Sze
: I've never got the allure this woman alleged feeds out. Never. Maybe it's an acquired taste. ...
NOT
!