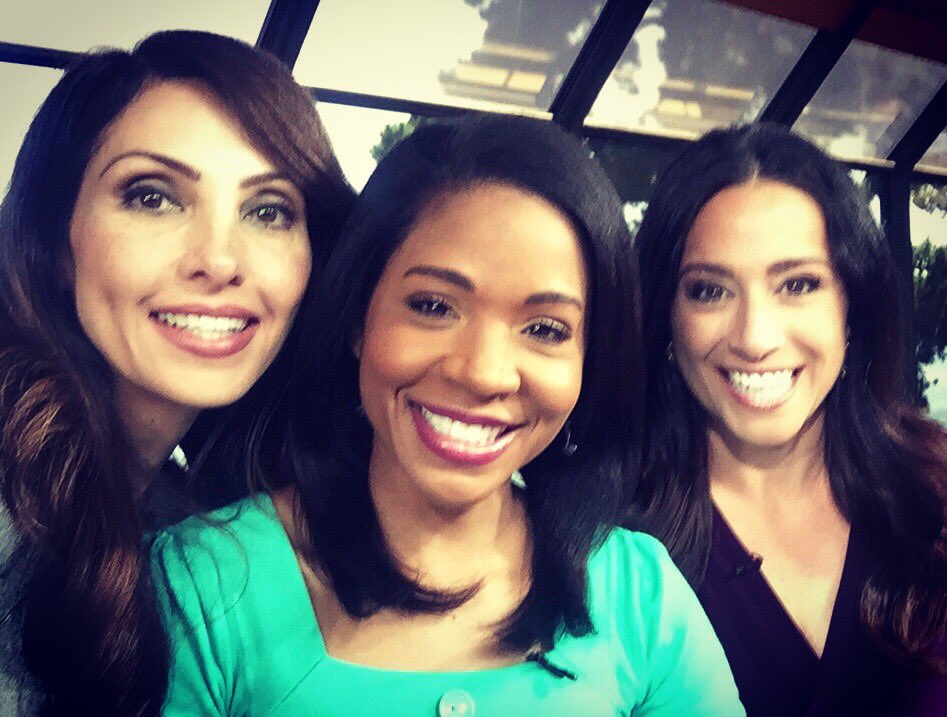 At
KTVU
, I'm told, before you do anything...that's
anything
; have a cup of coffee; eat some yogurt; lay on the floor and relax and do yoga; you must
FIRST
,
tweet
;
take a selfie
--at first I thought it was a joke but no kidding, they really make you do this.
Someone told me the most prolific tweeters/selfies were Rosemary Orozco, Keba Arnold and the leader in the clubhouse, Gasia Mikaelian (all pictured, left to right)
I can't stand selfies. I think they are the epitome of asininity. I think they are unwholesome and unsavory particularly from people in the news business who should know better.
KTVU: how low can you go? Lower.