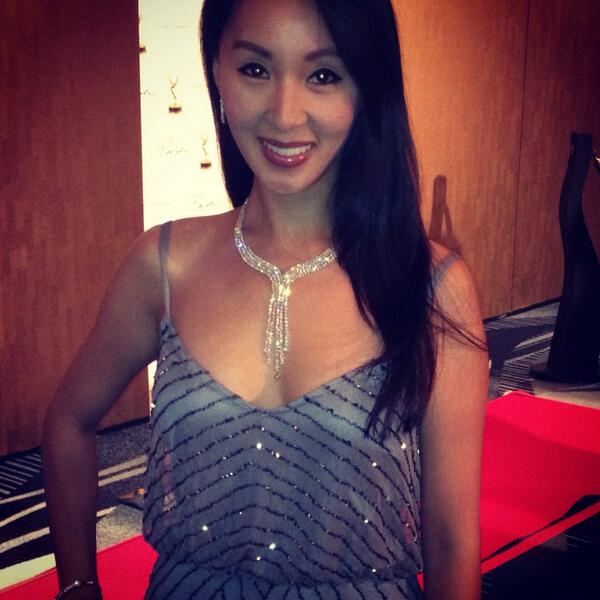 Peace returned to the
KRON
morning set; you can calm the children and notify your neighbors; although it's evident now that the two protagonists involved in
Tuesday's mini-skirmish
are
not chummy with one another
. Actually, they
HATE each others GUTS
!
All of this is now a "
she-said, she-said"
event so the best run-down as to what exactly took place can be summed up in a variety of scenarios --with simple
JEALOUSY
at the heart of the matter;
LOTS
of it.
But is all this worth a fight
? C'mon ladies.
On the
Pro-Hong side
, her backers tell me she's a "
hard worker
" and puts in many hours at the station; "
she never leaves the place,"
a source tells me." And it should be pointed out that Hong, a veteran in the biz, is pregnant.
While some agreed that Hong is passionate about her position several others said she can be
"difficult to work with; total 'drama woman
." We've heard that before.
To be fair, Winston, the ex-
KGO Radio
traffic anchor, is, according to some observers, not exactly Princess Beauty either. Although she regularly gets raves from co-workers as a "
very nice
" and cordial person; her detractors say she
uses her attractive looks and demeanor as a negotiating ploy
.
Said one anti-Winston source: "
She's a 'faker--she seems so nice on the outside but let me tell you; it's all an act. Her true colors were shown
(in the skirmish with Hong) ...
She is as fake as they come
!"
KRON
needs this drama like a hole in the head as it deals with continuing weak worker morale all the while it has
PLANS to add a NEW 10 PM Newscast
(we'll talk about that in a later story).
Meanwhile, its
one-man HR dept
, has sided with Hong but that a "
new development
" involving Winston has been added to the mix; both of the boxers
were back to work on Wednesday Morning looking cheerful as ever
-- we'll
UPDATE
when we get more information.
*Follow me on
Twitter