HAPPY MONDAY
...not so much at
KQED
where lower-level managers make more than the top talking heads on TV and radio. The natives are not happy and another one-day sickout looms; from here, it's
gonna
take more than a day to shake up the suits. They're too busy taking their friends to
Tadich
on company credit cards;
have a nice pledge day
.
*It's pretty simple:
Mick Luckoff
, like the rest of you, doesn't think
Ronnnnnnn
sounds that great on the air. Might be sort of too honest but he's right and
Mr. Softie
doesn't like to hear that ...unless it was told to him by super cad,
Jason Middleton
, Ronn's current flavor of the month.
*After an extended leave from
KGO-TV
(ABC7)
to care for her ailing father (who since passed)
Katie Marzullo
is back on the air; a bit understandably sullen ; but awash in new spirit too, despite being mistreated by the suits.
*I have no idea what the hell
KGO
and
Burton
are trying to accomplish in the morning but the experiment now is a certifiable dud. For starters, no one is watching the Disco Show...believe it or not some people actually want to watch news as opposed to seeing the pulsating chick dance on the air every five minutes; her idiotic male robot with the shaking head and clueless disposition is
EL CRAPPO
.
Secondly, the
ENTIRE
newsroom is DISGUSTED with them Oh, but wait....
They ARE GROOVY on Social Media.
San Francisco Bay Area, this is your dreaded
ABC7 Morning team
:
Disney
should be proud.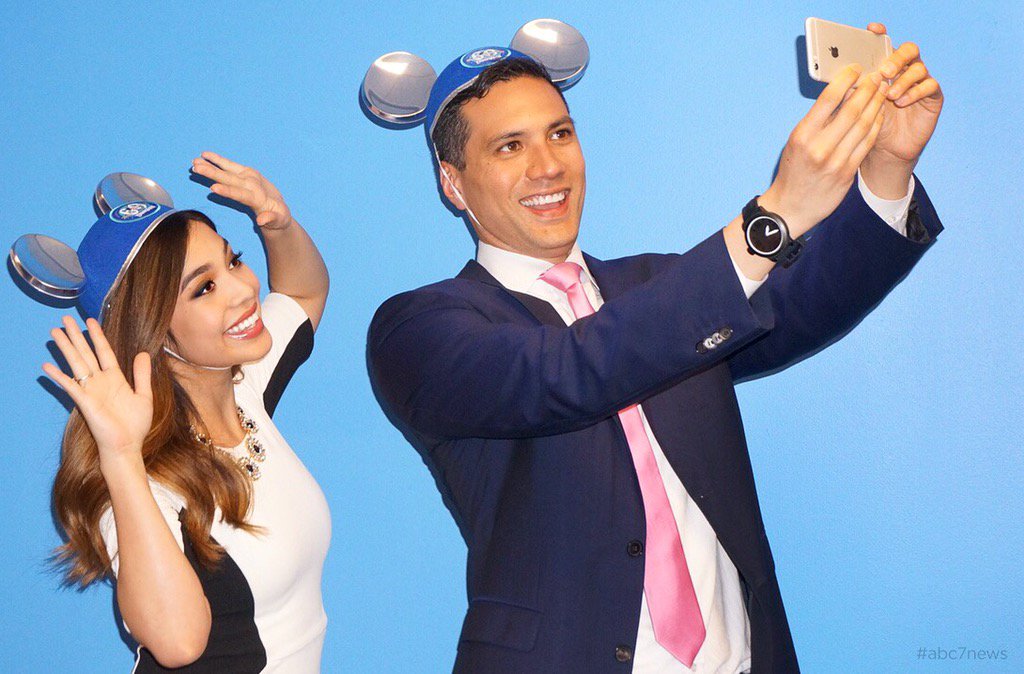 Get out the barf bags
*
CHIP FRANKLIN SHILL UPDATE
:
KGO Radio's
shill patrol leader is selling today: more toilet paper, diet plans, financial planners, diet dog and cat food, plus-sized women's underwear, camping gear, sandpaper, toothpaste, cruises, Tahoe time shares, escapades in Fremont, tacos, Mexican food, Italian food, garlic snips, candy apples, bunion removers; Chip will gladly sell your product; your service because his talk show really sucks.
*
BRITTNEY SHIPP
UPDATE: Still evading the Bentley guy, for now.
Brittney Ship
KGO Radio shill, Chip Franklin