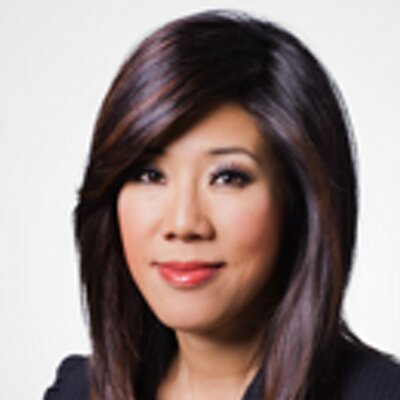 KGO-TV
anchor and
social scene observer
,
Kristen Sze
, is in a hot potato
because of this
.
I suppose I should not be naïve to say I don't get all the fuss.
Seems Sze and other
People Are Mad About Sasha And Malia Obama's $20k State Dinner Dresses.
OK.
I'm hearing from KGO sources that there's enough of an outcry over Sze's tweet, since deleted, that some are calling for her suspension.
Ridiculous.
I have issues with Sze. She's not my favorite anchor but she shouldn't be suspended over this act. Get a grip.
For starters,
the big brouhaha over the Obama daughters pricey dresses
is fair game. The president and first lady had to know their daughter's appearance at their first state dinner would generate quite a bit of publicity, especially in this social media frenzy world in which we're a part of. Normally, the kids of any presidential couple are off limits --it's a time-honored tradition, but in this case, the Obamas chose to let them attend the dinner. Good for them, but there are consequences --
they knew that.
And KGO, of all local stations, has to be chided for its apparent idea of considering suspending Sze. They, the mother of all "
let's tweet and Facebook the shit out of everything
." If anything, Sze should be high-fived for doing precisely the thing that KGO management encourages. So now, they're criticizing? Give me a break.
Inevitably, a chorus of political brew will percolate over all this; naysayers will comment we're all picking on the Obama kids. And the inevitable comments section will bring out the anti-Obama lunatic fringe. It's the world we live in. I'm a two-time Obama voter so leave me out of the fray.
Sze might want to reconsider her choice of targets --but in this instance it could have been far worse. Like I said, I don't get all the fuss but that's just me.
How naïve.
*Follow me on
Twitter
*415 Media
*Tuesday News