I WOULD LOVE to see another
Dan Noyes
--
Gavin Newsom
interview on
KGO-TV
(
ABC7
) So much to ask, right
Dan-o
?
*I just received the new
SF Magazine
print edition (with
Nancy Pelosi
on the cover) Lots of gloss and pretty pictures of pretty people at pretty SF locales. More of a bathroom publication --I knew I would really hate something about this outfit when a friend informed me the good old
Dickey brothers
owned the conglomerate that owns the magazine.
Here's the lowdown
-- shit, there goes the magazine now.
*
Ronnnnnnnnnn
, Gavin and
Chef Ryan Scott
at the
Balboa
: barf bags on the house.
*
Jason Middleton
--busy guy, tech/business editor for
KGO Radio
and
Ronn Owens
designated bitch.
*You current
KRONvicts
are in for a surprise come the beginning of the month and it ain't a free tuna melt from
Grumpy's.
*
Memo to the
KGO Morning News
crew: No farting in the "
Ronn Owens Studio
" otherwise you get bitch-slapped by
Chris Hernandez.
*It's about time for another baby launch by one of the few remaining
KPIX
anchors.
*So, check this out:
KTVU
secretary runs over to the newsroom to tell assignment editor about a tip from a viewer who called in to inform station of some crime story in Walnut Creek. The AE essentially tells the woman to get lost, way to hire those "
team players
",
Fox
.
*God, do I miss the incredible
Sara Sidner
, late of KTVU and now reporting for
CNN
.
*You know, it wouldn't be the worst idea ever for a weatherman or woman to just go the hell outside and see the weather as you're issuing a forecast --imagine that, actual weather, it's raining outside!
*
Drew Tuma
: uh, whatever.
*I agree with a reader:
KGO
has 5! weather anchors? Five?! I wonder if
Disney
is aware of this.
*The -uber-bond at KGO that consists of
Tracey Watkowski
, ND and veteran reporter,
Wayne Freedman
has cooled considerably, I'm told by one of my insiders who knows where all the bodies are buried.
Maria Medina
? OK, not bad.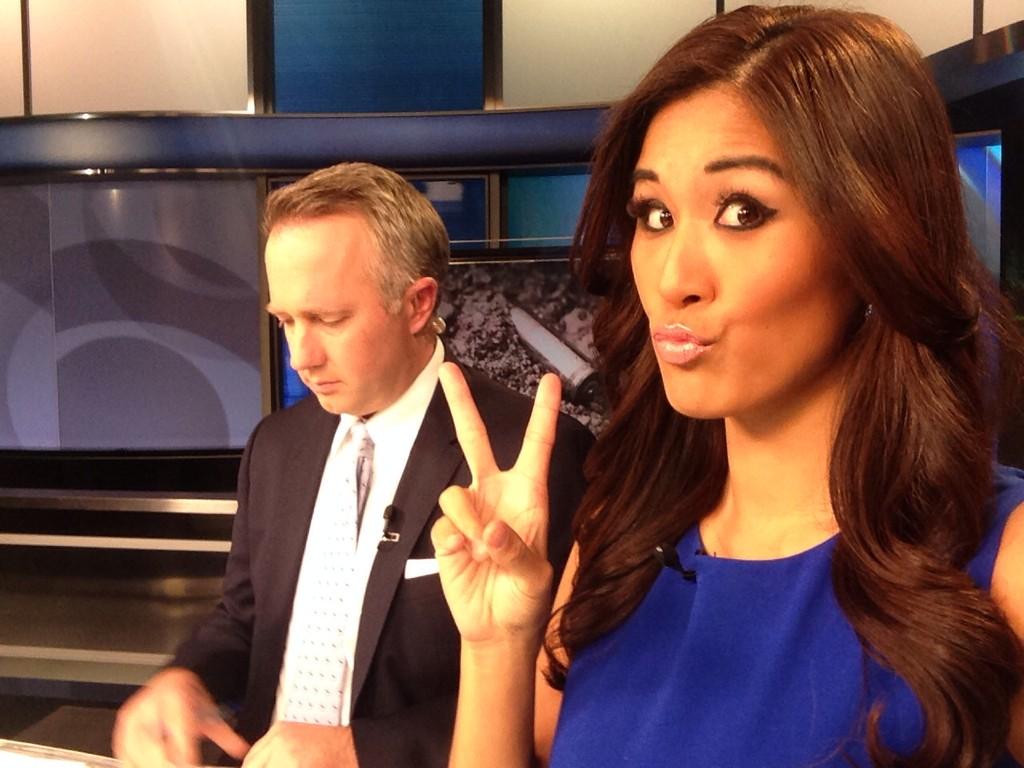 *Sorry, but
Cristina Rendon
, no comparison.
*
Star 101.3 FM
: all the serenity of a Fremont Burger King.
*Speaking of a
gruesome twosome
: the KTVU
goosey-twosey
:
*Kind of makes you want to fart in the Ronn Owens broadcast studio.
*Yeah, I've gone to the gutter today and you're still reading this shit so there's some symmetry here, go figure.
*
Sal Castaneda
is about to become one happy SOB: there's about 400,000 reasons why.